Ben Law : Elevate the Live Music Scene in Malaysia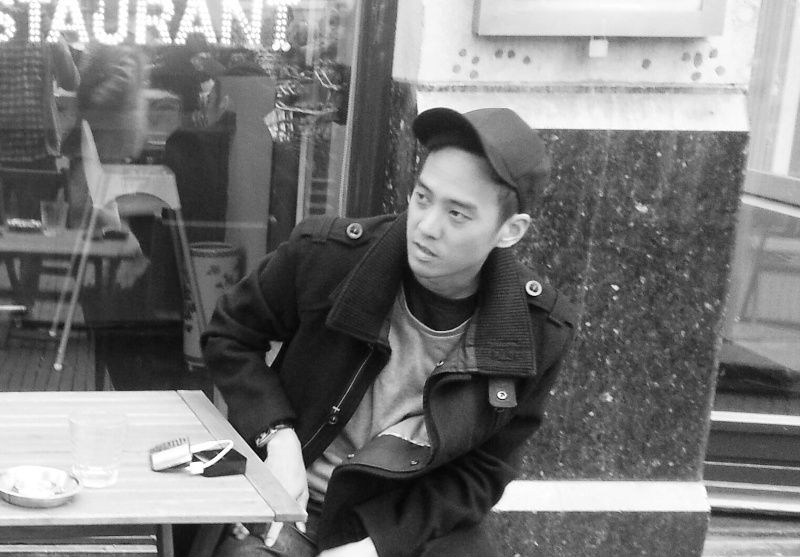 For the last two years, the live music scene in Malaysia has grown rapidly. From being under the radar to one of the best live music destinations for the live music enthusiasts. We had a chat with Ben Law, the man who also takes control in elevating the live music scene in Malaysia, we talked a lot about the beginning of Future Sound Asia, the bitter-sweet memories, and some insight story of being a promoter in Malaysia.
Hi, Ben. Can you tell us a bit about the beginning of Future Sound Asia (FSA) and did you start it with some close friends or you got to gather some business experts to start it?
I was young,I did go clubbing a lot back in the days and I loved the party life. I thought it would be so cool to be organizing these events. Then I gathered a few friends to join me to do this, we did our first event and lost a lot of money. Eventually my friends all fell out and I kept going. After a few events, I manage to cover back the loses and continue doing it.
I learn most of the business through the internet. I didn't have any friends then who are in the industry to guide me, so I learn it all by myself.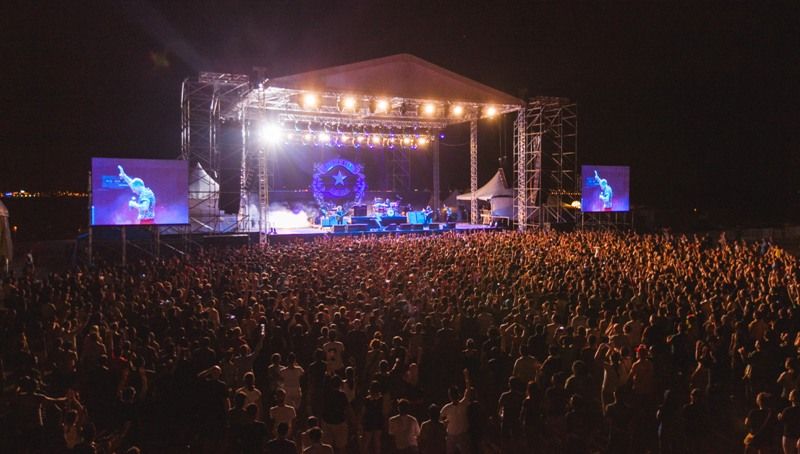 How was the thing when FSA firstly appeared as a promoter? Did you find it a bit hard to be a promoter in Malaysia because of some Malaysia's regulations and strict rules?
Every country has their obstacles and challenges. We find a solution to it and stick to the rules. That way authorities are happy and we still get to do our shows.
When was the hardest year for FSA to start growing and why? Do you have any specific periode for that?
I think the first 5 to 6 years (2001 – 2005) was pretty tough for us. I started pretty young when I was 21 and that time there were already so many established promoters. We find it hard to get acts as well as getting sponsors to fund our events. Not many took us seriously.
Any particular names that you've been working so hard to get them to Malaysia? Or some names that you actually got them booked but they cancelled at last minute?
There are so many artist that we have been trying to get them for a long time but some just didn't workout. So we keep trying and trying. For example, I am a big fan of Tiesto, I only manage started to work with him after10 years. This year will be our 2nd time hosting him.
I am glad no one ever cancelled on us before at the last minute and I hope that doesn't happen in the future.
Would you like to share us some insight about the promoters' work? Since everyone is asking about its process and really keen to know how does it feel like to work with the best names in International music industry.
It's a very proud feeling to see a great show to a great audience. That's what keep us going. It's a long process putting everything together. From the artist to the sponsors, to the production, to the promotion and to the show. We are always excited for every show we do. It never gets bored.
Singapore promoters have been dominating the live music scene. Somehow they could get the artists to make Singapore as the only show for South-East Asia region. Do you see it that the Singaporeans market is stronger than Malaysia and Jakarta? Or it's the Singaporeans promoters who have a strong base in booking artist?
I think Malaysia and Indonesia market are getting much stronger in the past few years. We are getting equally fair share of good shows nowadays. Singapore currency is really strong so it's to their advantage. If our currency were as strong, I would reckon there will be much more shows here.
Malaysia had been under the radar when it comes to live music scene, but then some huge names start coming to Malaysia to have a show. I found some Malaysians said they wish KL's live music scene had been this great many years earlier. So, does It take time to elevate the level of KL's concerts and festival? Or?
It did take us awhile. Back then, not everyone could afford a ticket to a show. As the time goes by and the countries economy has become better, things started to change. People have better incomes and are willing to spend a bit more. 5 years ago our ticket prices to our shows are USD10, now it's on average USD50. We needed the market to be ready before we could do it.
It's like you and FSA team are putting Malaysia on the map of live music enthusiasts' destinations from Singapore, Jakarta, Manila, and Bangkok. Did you also do some survey or research about the concerts in SG/Jakarta to help you creating concerts in KL?
We are constantly surveying the market, not only in Asia but also around the world. We get our inspiration from other shows and that contributes in how we do/plan our show. We are constantly learning.
I found on twitter that people are whining about the ticket prices, meanwhile they are asking some big names to have a concert in KL. do you think this is the biggest obstacle to bring huge artists to Kuala Lumpur? And what do you to manage this kind of thing?
People are constantly whining, not only at our shows. It's the same around the world. It will never end. We try to put out the best ticket prices possible to make it affordable. We usually don't cut down on production so people can enjoy a good show, by that we hope they get their moneys worth.
Beside of the obstacles, do you find any advantages for being a promoter in Malaysia? Like the positive/plus sides in Malaysia that help you in bringing artists? (Example : the support from the Government)
The government recently are being quite supportive, we have a couple of shows that was supported by them. It's good to see our own government is appreciating our work with the goal of elevating countries tourism.
What are the best thing of Malaysian live music enthusiast has that other countries' don't have?
Our ticket prices arguably one of the cheapest in the world.
If you were asked to collaborate with one of the Indonesian promoters, who you'd love to work with and why?
Christian Rijanto from Ismaya group. We converse a lot with each other. He has a good business sense and a great vision. You can see the events that he puts out are really top notch. It will be awesome to be able to do something together.
This year seems like a very unstoppable year for you and your team. So do you have any bigger concept or plans for next year that will blow people's mind?
We constantly strive to do new but not necessary bigger shows. There are some ideas we are exploring, hopefully all goes well in the years to come.
Thanks for your time Ben Law. We really hope that FSA will keep bringing great artists to Malaysia! Keep rocking the country!