Dreaming to the Grooves of Postiljonen
Dreaming to the Grooves of Postiljonen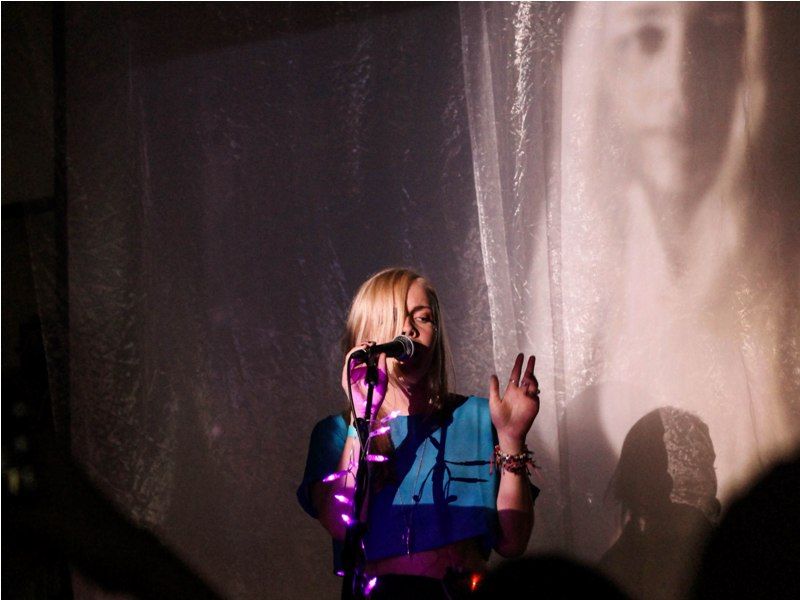 Dream pop trio Postiljonen hails from the land that gave us ABBA, The Cardigans and flat-packed furniture: Sweden. Much of Postiljonen's essence and sound can be described by the title of their debut album, "Skyer"; which means clouds in Norwegian. A band that is able to craft music that's equal parts dreamy and atmospheric; giving listeners the effect of floating on clouds; with dashes of M83 and Sigur Rós in their soundscape.
A quick look around revealed that the venue was rather surprisingly packed to the brim — an impressive feat for a band that has only released one full length LP. Joel Nyström Holm was first to grace the stage, and was met by an outburst of cheers; with many girls pointing out how good-looking he was. Joel kicked the show off with an intro sample of what seemed to be a Martin Luther King-esque speech. Band mate Daniel Sjörs followed suit and laid on atmospheric chords over the speech with a slow burning beat that gained momentum. Finally, the crowd went into a frenzy cheering as lead singer Mia Brox Bøe joined the band on stage.
In the now dimmed venue, the band kicked things of with the song "Help", accompanied by dreamy 8mm filtered video snippets playing in the background and strobing lights accentuated the hard hitting points of the song. This created an ambience likened to an art-performance of sorts, using various media to further enhance the overall experience of the audience. As lead singer Mia sang through her reverb drenched microphone, the crowd couldn't help but to sway to the slow grooves of the song.
The band then invited the crowd to clap along as they entered into the song "Plastic Panorama". The enthusiastic audience gladly complied with the request and soon the whole venue was united as one, clapping along as they swayed to the rhythm. At the end of the song, the band gratefully thanked the crowd, as they did not expect this many people to turn up; to which the crowd loudly cheered to. Up next was their crowd favourite hit "Supreme", whose upbeat tune got everybody breaking out into dance as hardcore fans sang along to every word of the song.
Before playing their next song "All that we had is lost", they took the time to tell the story behind it. The song was in fact a tribute to the late great Whitney Houston. When the news of her passing broke, the band was devastated and wanted to make something in her memory; resulting in this song which contains samples and lyrics of her hit "How Will I Know".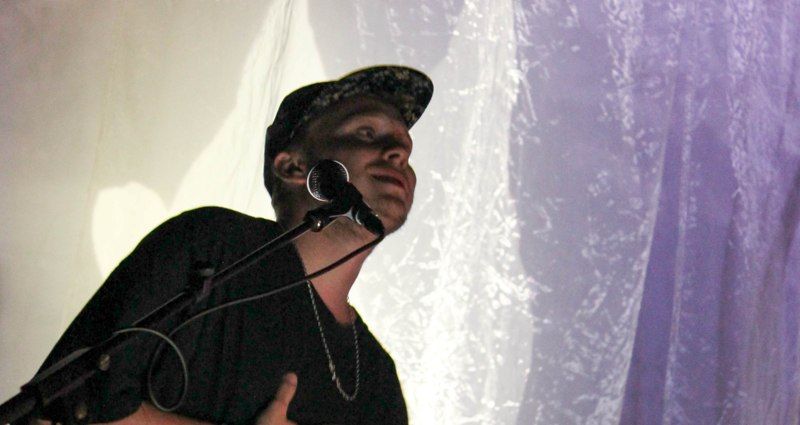 As the last song drew near, the band ripped into their sax-laden hit "Atlantis" which once again got the crowd moving and grooving. Postiljonen wrapped up their set and thanked the audience once again, but the crowd was hungry for more. Lead singer Mia shyly apologized that with only one LP under their belt they don't have that many songs. But after much coaxing from the audience, the band returned one last time for an encore of their song "Atlantis". Ending the night with the crowd swaying and dancing the night away—filled with the joy that their thirst has finally been quenched. (Othniel T / Adeline H)