Djakarta Warehouse Project : Guidelines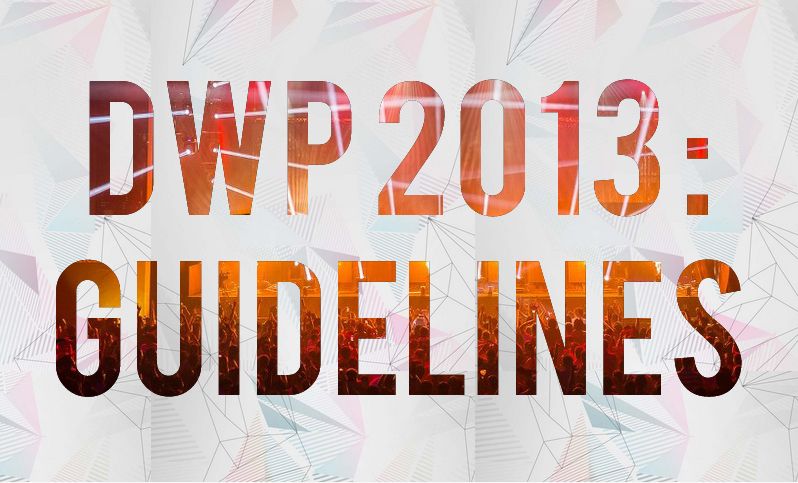 Who else is counting on the days before 13th of December? The much anticipated dance music festival brought by ISMAYA Live is only weeks away, The we hope that you're set on what to wear, to do and not to do! Below are few tips on preparing for the greatest night of 2013.
1. Cha-ching! Make sure to bring enough cash for beer, food and possibly souvenirs. A lot of venues have limited options for credit or debit, so cash is preferable
2. Drink responsibly. We don't mean to be a party pooper, but a rave party is better enjoyed with a certain amount of alcohol instead of being intoxicated the whole night. You do plan on remembering the night, right?
3. Specifically for the ladies, take good care of your well-being during the concert! Some perverts can be drunk, grabby and disgusting, stand up for yourself and don't give them a chance to harass you. Grrl power!
4. Don't forget to bring your ID, it's a 18+ event.
5. Always fully charge your phones, and have some credit to spare. You and your group might separate, and the reception might not be stable enough to contact through instant messages, so phone calls will work better.
6. Just to be safe from pickpockets, put aside some cash and ID in other places other than your wallet. It's hard to realize these things when you're having too much fun!
7. PDAs are common in rave parties. Don't be the awkward third wheel, let the lovebirds enjoy the night!
8. Avoid drunk boys you'll encounter through the night, just smile and step away. We don't know how many amount of liquors they have consumed.
9. We know you want to update your social medias, but for once, lose the phones and cameras. Let's keep it old school. You're about to witness a lineup of the greatest artists and DJs, don't waste it on checking how many Likes or Loves you got.
10. Stay in groups! But if you do get lost and find it impossible to find your pack, it's always great to meet new people and mingle.
11. Public transportations are hopeless by the time the concert ends. Bringing your own vehicle or getting a ride from a friend is your best bet. If that's not possible, take a good reputable taxi, but make sure to stay awake the whole ride, or better yet, travel in numbers.
12. For those who bring their own vehicles, select a candidate to be the designated driver. Do not drink and drive!
13. Stay dehydrated, and have a good dinner before. If not, there will be great food stalls available, but it might be pricey!
14. In case of unfriendly rain during the night, have your electronic gadgets under waterproof covers
15. There will be mad traffic near the parking lot after the party ends, just relax and make sure to stay fully awake until you're safe at home. Drive safely.
16. You'll be a part of the greatest dance festival in South East Asia, so, dance like no one's watching!  HAVE FUN!
To know more about DWP2013, Please go to their official website : DjakartaWarehouseProject13