Java Jazz 2013 Freebies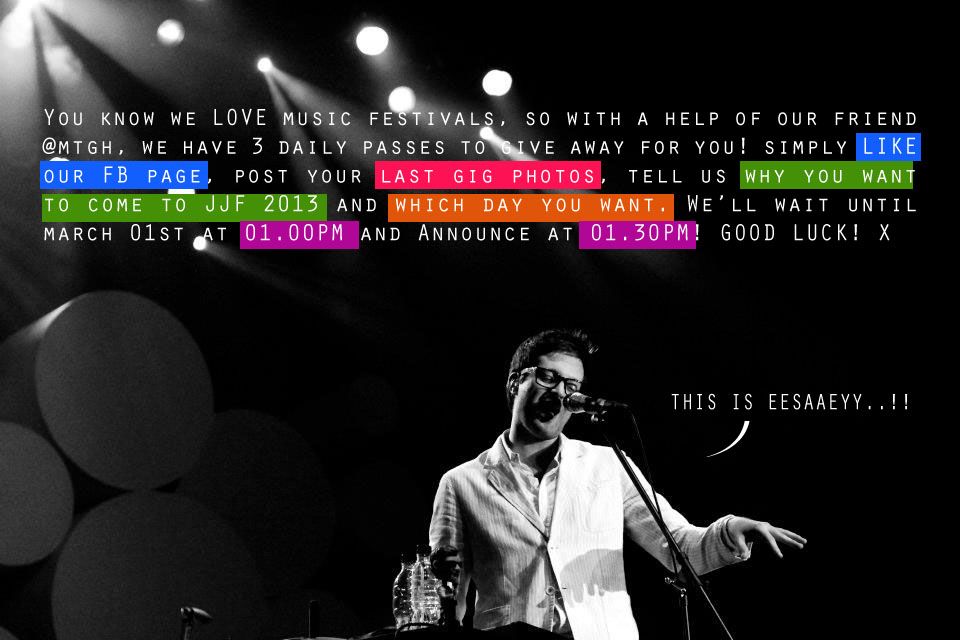 You know we LOVE music festivals, so with a help of our friend @mtgh, we have 3 daily passes to give away for you! simply:
1. LIKE our FB page,
2. Post your last gig photos on our wall,
3. Tell us why you want to come to JJF 2013 & which day you want.
We'll wait until march 01st at 01.00PM and announce at 01.30PM!
GOOD LUCK! X