Know Your Line-up : Urbanscapes 2014
Kimbra


This native New Zealander may be more familiar to the masses as the girl in the hit single: 'Somebody That I Used To Know', but beyond that, Kimbra creates music that is a vivid arc of youthful exuberance and mature introspection, conveying an array of insights through her pop-funk beats.
Fun Fact: Wanting to run away from all the post-Grammy's praise and criticism, Kimbra escaped to a sheep farm to write her latest release, The Golden Echo. In her words "The sheep don't give a crap who you are. You spend time with them and there's this beautiful kind of harmony of how everything works in that environment. It was a really great space to create."
Local Natives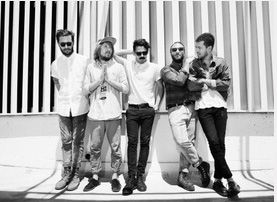 These Los Angeles-based group have come a long way from their days at the Gorilla Manor. Their newest album, Hummingbird's solemn darkness is a far cry from the "battle-cry urgency" of Gorilla Manor's Sun Hands, perhaps acting as a window towards the changes they have gone through in the last few years following the departure of bassist Andy Hamm and the recent death of Kelcey Ayer's mother.
Keeping their uniquely collaborative process intact, this band has matured from the comfort space of their established aesthetic and came out even stronger.
Fun Fact: Before each show, the boys of Local Natives psych themselves up before each show by listening to a specific song together. Every tour has a different theme song, from Prince to David Bowie, the list is as endless as it is random!
Jagwar Ma


Jono Ma and Gabriel Winterfield first met onstage at an FLRL stage performance of revolving musicians. With a mutual love of studio jams, home recordings, radio frequency manipulation, TR808 patterns, MPCs loops, vintage amps, and 7 inch vinyls — these two have found a soul amidst all that electricity. Creating music that slices human harmonies sliced apart by a dagger of sharp contemporary programming.
Fun Fact: They both come from mixed raced backgrounds! Gabriel's dad is Persian and Jono's dad is Chinese.
The Lemonheads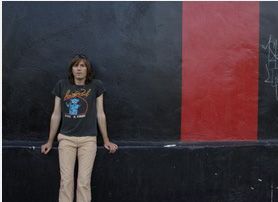 After their initial punk-influenced releases as an independent"college rock" band in the late 1980s, the Lemonheads' popularity with a mass audience grew in 1992 with the major label album It's a Shame about Ray,
Now, they're back after an 8 year hiatus, with new releases that jumps from early British psychedelic to Dutch electronica, leaving you not know what is coming next but always wanting more.
Fun Fact: The Lemonheads line up has always been volatile, having more than a dozen different configurations over the last 28 years, with Evan Dando being the only constant.
Najwa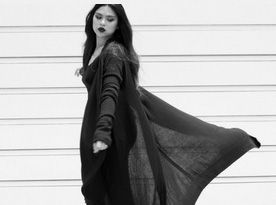 Malaysian born Najwa is back after a three year hiatus, playing with somber and minimalistic echoes over warm piano accompaniments. Thus the Aurora EP,stripping her sound down to it's electronic core and revealing the deepest shadows of her soul.
Fun Fact: Najwa is the daughter of Malaysia's Deputy Prime Minister, Muhyiddin Yassin
Kyoto Protocol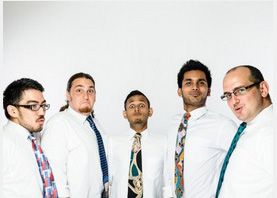 This five-piece outfit kick-started a renaissance of Rock & Roll in Malaysia. Since their humble beginnings playing covers in local bars in 2009, Kyoto Protocol have now played all around the world; even holding their own alongside Grammy nominees and YouTube record-breakers in Future Music Festival Asia 2013.
Fun Fact: Kyoto Protocol recently learnt some dance moves from all-girl Japanese pop-punk band Shonen Knife when they met on tour in India.
Enterprise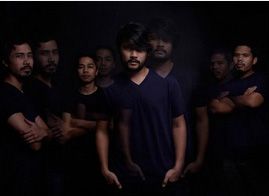 Enterprise made their first public appearance in 2011 after their rehearsal session on Youtube gained attention from promoters and organizers. Since then, they have played in music festivals, parties and shows all around Malaysia.
They made their Urbanscapes debut in 2012 and will take flight once again this year as we enter the Enterprise.
Fun Fact: Their name is inspired by the USS Enterprise, which Trekkies will recognise as the main setting for various television series and films in the Star Trek franchise.
OJ Law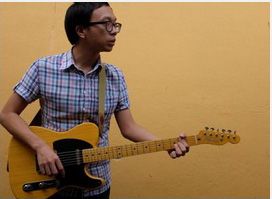 OJ Law's catchy melodies and arrangements have won him much critical acclaim and an ever-increasing fan base falling for the charms of his music. Urbanscapes will be the live debut of his latest album, 'Let's Be Adult'. Influenced by 70s pop and contemporary synth-pop, 'Let's Be Adult' is an autobiographical album containing OJ Law's most personal songs to date.
Fun Fact: OJ Law singlehandedly writes, records, and produces all his albums, with 3 albums to date.
June Marieezy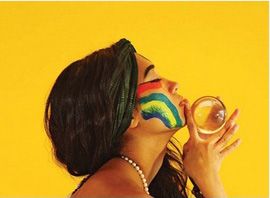 Hailing from the Philippines, June will be making her Kuala Lumpur debut this Urbanscapes. Where she will deliver her melodies, smooth voice, and lyrical heart songs through a performance that channels part performance arts, part visuals and a whole lot of interesting sound manipulations.
Fun Fact: June likens playing the flute to having a dialogue with the wind. An apt performance to look forward to considering she'll play at a venue in the clouds.
Cashew Chemists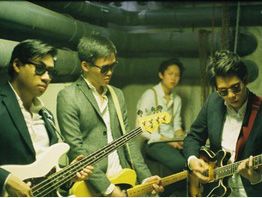 Heavily influenced by pop-rock music of the 60's and 70's, this Singaporean four-piece-bandwill enchant you with their dreamy harmonies and classic bluesy bass on top of a twiddling surf guitar.
Fun Fact: In the words of Daniel Sassoon, "Cashew Chemists kinda sounds like what the Strokes might have sounded like if they traded their New York hipster club-prowling swagger for a Singapore kopitiam seat-hunting gait…some serious potential lurking in there!"
The Cotton Field Scarecrows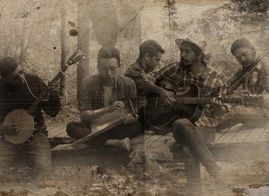 The Cotton Field Scarecrowes is a Malaysian indie-folk band who blends the earthy tone of early American folk with modern-day retro styled music. Their debut album 'Dancing Hymns And Broken Rhymes' which was released late last year embraces what they call "The Bleak Folk Hymnody".
Fun Fact: Tracks on their debut albumwas mostly recorded live, with the finishing blanketed with long play textures. This is to give listeners the vinyl experience anytime, anywhere.
Azmyl Yunor & Orkes Padu


Azmyl Yunor & Orkes Padu is a new band spearheaded by Malaysian underground folk icon Azmyl Yunor and beat guru Raje, the band leader of Orkes Padu. Experience a toe-tapping technicolor embodiment of the plaintive yet heartfelt heartland storytelling from one of Malaysia's best at Urbanscapes. Modern folk rock to celebrate the Malaysian spirit!
Fun Fact: Orkes Padu means solid orchestra in the Malay language.
Ali Aiman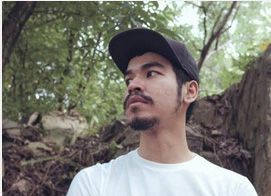 This Malaysian-born multi-instrumentalist has been strutting his stuff since 2006. With a mastery of the piano and trumpet that has earned him industry-wide recognition. After six years of living abroad, Urbanscapes will be Ali Aiman's attempt to re-enter the local music scene with his new and improved refinement.
Fun Fact: Ali Aiman graduated from the Berklee College of Music with 1st Class Honours in Contemporary Writing and Production!
Faiq & The Manja Mob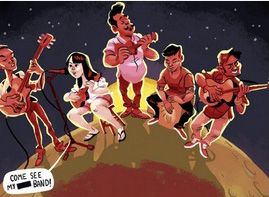 Faiq & The Manja Mob may not have any original material (yet), but get ready to be seduced by muscles, magic, multiple languages, and strange musical choices. Lead singer, Amanda's gentle voice is reminiscent of old-school crooner, Doris Day. If Doris Day was Malaysian and cursed more, that is.
Fun Fact: The day jobs of the band range from physiotherapist,copywriter, to even a financier.
Paperplane Pursuit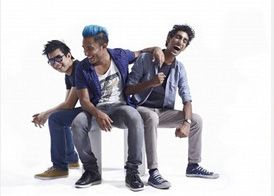 This electro-pop band self-produced a single called 'Beat Of Your Love', a collaboration with fellow Malaysian musician and DJ, Darren Ashley portraying their fierce independence and DIY capabilities in the production of their music and their videos. Since then, Paperplane Pursuit has released their second album titled 'Higher' along with a follow up single 'Feel Good'.
Fun Fact: The music video for 'Feel Good'was self-produced with the help of some of the most recognisable faces in the Malaysian entertainment scene.
Jumero


Making their first debut at Urbanscapes back in 2012 after winning The Star R.AGE open-mic competition, these laid-back acoustic trio hassince then, written their first EP which will be releasing at the end of 2014.
Fun Fact: Apart from their passion of writing and releasing original songs, the trio also enjoy covering current as well as older classic songs whilst adding their personal touch to it.
Dirgahayu
Dirgahayu first emerged in July 2013 as a 3­-piece instrumental math­rock outfit. The band hit the scene with a single release Bahawasa­nya: 4 minutes of organised chaos, robust guitar attacks, and exuberant drum beats punctuated by intense abrupt transitions.With the recent addition of Seikan Sawaki on drums and Zulhezan back on guitar duty, expect their sound dynamics to turn more progressive, odd-signature compositions greeted with dense guitar riffs and a new foray of sound.
Fun Fact: Dirgahayu comes from the Sanskrit word meaning "Long live my Lord" and was supposed to be used only for the king, as the phrase "Dirgahayu Tuanku" is often used to hail the royal highnesses in Malaysia.
Urbanscapes 2014 – Playlist :

(Adeline Hong)