Lucy Rose : the 21st century Joni Mitchell
Lucy Rose : the 21st century Joni Mitchell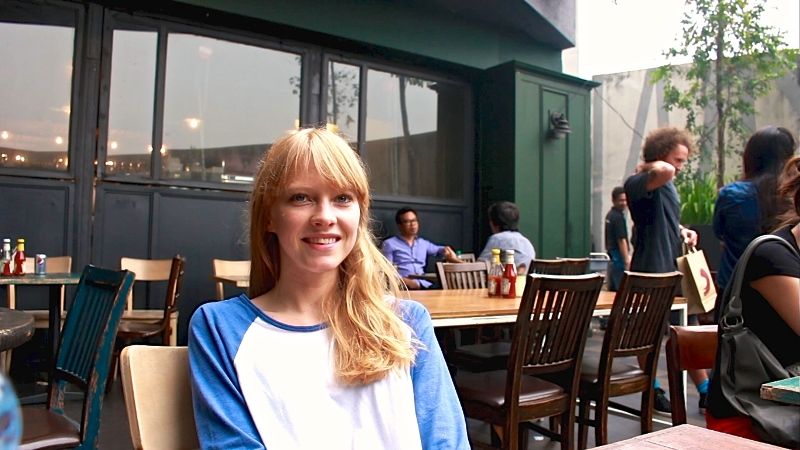 Often referred to as the girl in Bombay Bicycle Club, Lucy Rose is breaking out of BBC's shadow and making a name for herself in the music industry. With piercing blue eyes and a voice that could melt the stoniest of hearts, it's hard to keep your eyes off this beautiful English songstress. We took some time out before her first gig of the year to ask her some questions over a cup of tea.
As an indie artist who started out recording in your parents home, what are some struggles you faced when trying to break out?
Trying to get noticed sometimes. There are so many artists out there that it's hard to stand out and to be doing something different. It's funny, when I was struggling — I thought to myself "I just need to write better songs" to get noticed… Obviously. I thought that if i wrote better songs, it wouldn't be as difficult. And things would get easier. But even though I'm more recognised today, I'm still in that situation now with the second album coming. So I guess it's an ongoing struggle. I just need to continue to write the best material i can write, so that (hopefully) more people enjoy it!
At that point of time, did you ever dream of being here one day? Selling out shows in South East Asia?
No. Even when I got an email from my booking agent saying you've got gigs in Kuala Lumpur & SG, I thought "This is crazy, i cannot believe it". Being here is absolutely mad yet it's very exciting at the same time. It's one of the amazing things you get when you're doing music. To be able to travel and see these amazing countries and places. I just feel so lucky. The heat is killing me though. Being ginger, I'm definitely not built for this weather!
As a child, who were your biggest musical influences?
I have to go with my classic favourites. First is Neil Young. He's pretty cool. I'm actually playing on the same stage as him for a gig in Hyde Park, London this coming summer. Like supporting him. So i'm going to have to try and play it cool. Which I'm sure I won't be able to do. Another is Joni Mitchell. I love the way that she puts all her emotions in her songs. That was sort of the person that taught me that you shouldn't be embarrassed about singing about your emotions. Because sometimes it is embarrassing… You think "I shouldn't be singing about these things". Especially when I'm live and have to sing them in front of people. But her albums had a real impact on me. And she inspires me to be brave enough to write songs about how i genuinely feel.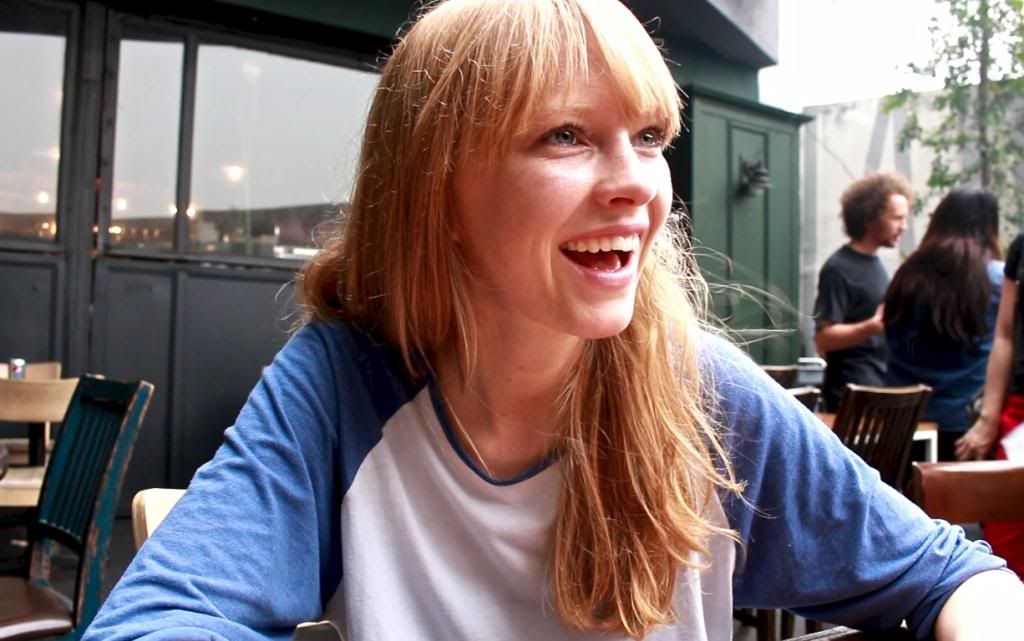 Being your first show of the year, if you had to choose — what would be your favourite moment on tour last year?
This is such a hard one! There were so many great moments last year. But if I HAD to choose, it has to be when I played at The Ryman Theatre in Nashville. Everyone who's big at anytime has played in this theatre. I mean, Dolly Parton's played there! And that's one of the most famous venues in America. Plus, we were in Nashville, which in a way was the home of music. Playing there was such a crazy honour. We were there on tour with the band City & Colour. And they were unbelievably nice to us and so incredibly supportive. They were so lovely and would watch our shows every night.
I remember, on our last night with them, they invited me up to do a song with them— and it was so emotional as we knew we were going to say goodbye shortly after. That has got to be the saddest yet best moment on tour last year.
So how's the recording of the new album coming along?
80% of it is done. It's pretty much finished, I've just got to record maybe one or two more songs. We're just taking this time out now to do some gigs, try the new songs out and then head home and finish them out. Hopefully it'll be done by the end of the year!
(Adeline H/Othniel T)