Lydmor, The Electric Mistress of Sound.
Lydmor, The Electric Mistress of Sound.
Hailing from a land of female electro-pop aficionados, Lydmor is the next rising act. After having her first album, "a pile of empty tapes" release in 2012 and another one in the works, we were privileged to see her live at The Bee, Publika on the 16th of October as the onset of her first Asian tour.
Lydmor (Real name Jennifer Rossander) kicked off her show with "Electric Mistress" – dauntlessly stepping up the electro-pop flow of the night. Initially the crowd was pretty mundane, having an invisible barrier between them and the songstress. Maybe it was the lack of anticipation from a fresh face in the scene but as soon as Jenny hit the stage, fiddled around with her laptop and sang the first note; raw emotion was simply oozing out through each song. It's a light pleasure at how Jenny gives a brief description before most of her songs in the set – like a header of a story about to be told. From sad songs about "presents being returned" and "angry songs about angry people" its as though we were stepping into the phase of life when the song was written, and the beauty of it all is that she just adds her own musical chops while cohering them with electro dance tunes, accompanied by her serene vocals, it creates a cozy ambiance where she could connect and have a deeper musical experience together with the crowd.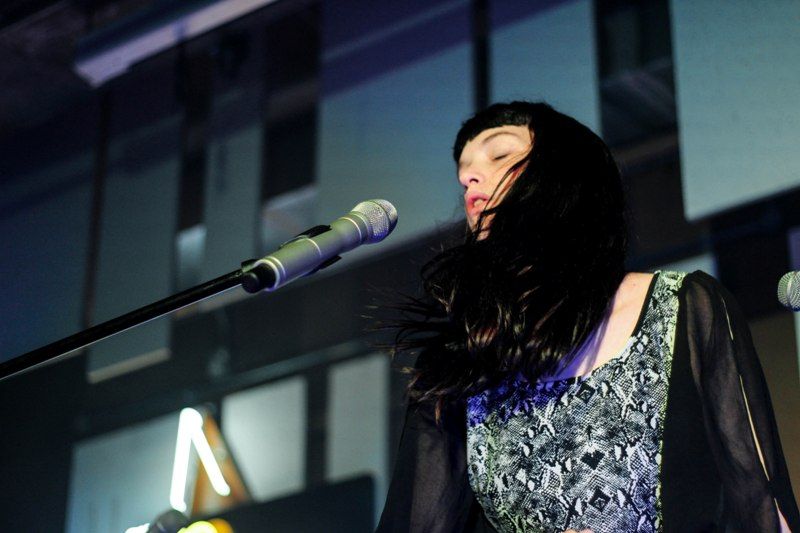 The deep connection was more prominent halfway through Lydmor's set as she chilled down and dedicated songs to her boyfriend, Andreas from Helmet Compass.  Covering "Drugs in my pocket" as an acoustic piece. Singing from the heart isn't an easy thing to do, but when achieved the lyrics go beyond their words, and having Andreas in the room with her made it all more prominent. Picking casino it back up later with "Lampost light", no longer was the crowd shy as it began, the void between stage and audience was gapped and fancy footwork was seen around till the end of her set. It's hard not to get captured by Jenny's eccentric movements on stage as she performs – how she gracefully but yet awkwardly sways her way between synthesizers and keyboard, flailing her arms around synchronizing to the melody of the songs, and how she generally occupies what little of the stage there was.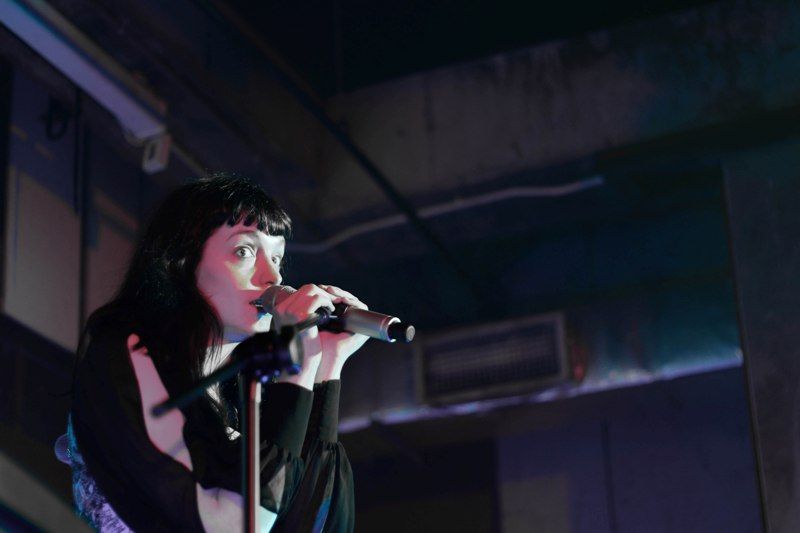 Wrapping up the night with fan favorite "Youth", Jenny bolts down from the stage striding across the floor singing parts of it on top of a table across the room, ending her set poles apart from how it began. Her traits as a musician is really what constitutes a great performer, making Lydmor an upcoming act not to be missed and with another album to be released, we're truly excited to see how far she matures with her music.