Mercury Prize 2013 : The Nominees Are in
Mercury Prize 2013 : The Nominees Are in
On Wednesday (9/11), the Mercury Prize's panel announced the full list for this year's nominees. The list consists of 12 best albums of British artists which have been scoring the market and the chart with its notable songs. The award is led by David Bowie's comeback album, 'The Next Day', and followed by London's post-punk newcomer, Savages. By the time when the list was revealed, medias started dropping a comment that this year's nominees is a bit mainstream unlike the previous year. People have also predicted that David Bowie will be winning this year's trophy ever since this is his first album after a decade. Speaking of first album, Savages will also steal the spotlight as their debut album, 'Silence Yourself', has been identified as the freshest work for post-punk music. So how the competition will be? We are doing some short review of the nominees' albums to give you a short look on how Mercury Prize 2013 sounds like :
1. Arctic Monkeys – AM


Arctic Monkeys' latest album is definitely a safe bet for this year's Mercury Prize. The Sheffield quartet's fifth album receives the best review among their previous albums. As the band starts producing the music in Los Angeles (with James Ford and Ross Orton as the producers), it somehow affects the band's sounds. Alex Turner also has turned the wheel of his songwriting skill to a more blue-black and once again, sleeker. Just like what Matt Helders said on this album "the album we've always been wanting to make", this is probably the one that the band are totally pouring their skills and influences in.
2. David Bowie – The Next Day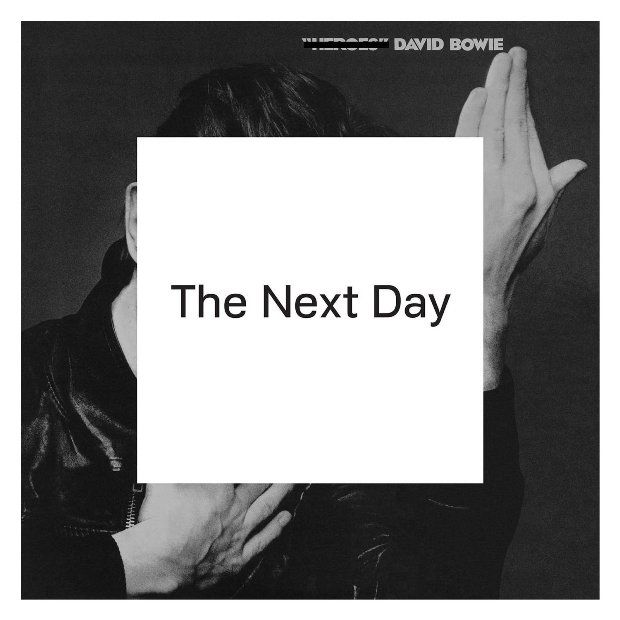 How does a legendary musician sound like when he is breaking a decade of silence with a surprise comeback? It's as good as how he has to be. David Bowie's 24th albums was secretly produced (that's why it's very surprising) in New York with a long time producer, Toni Visconti. The materials in 'The Next Day' are very bold, bright, and the lyrics are also one of his best work as a lyricist. Eventhough some people say that this comeback's album has a flaw in it, we really think David Bowie has re-emerged his music, career, and also perfectly moulded. The 80's power pop and rock ambiance of 60's have summed up how one of the finest rockstarts on earth to bring the hype in.
3. Foals – Holy Fire


Should we call it a "Bang!" for the Oxford dudes' work? Holy Fire is the band's third studio album, and sometimes the third is the charm. And it is for Foals. 'Holy Fire' is without a doubt a very thoughtful work which is packaged in a very epic way. A wonderful comment on the band's latest album is also thrown by BBC "The angular, spiky guitars of old have been joined by a altogether fuller, warmer sound. The album's lead single, Inhaler, has a driving epic quality worthy of a stadium rock band."
4. Laura Marling – Once I Was an Eagle


Laura Marling keeps stealing the attention and good critics for her music. Laura Marling has always been putting some unique intensity and her soul for her music. The credibility of her musical and songwriting skill have remarkbly put her name as the never ending ones to watch. The perfection is elevated with the collaboration of her and Ethan Johns for producing 'Once I Was an Eagle'. It also reminds us that this is her third time for being nominated in Mercury Prize. But will she win it? Her consistency with an ambitious and expansive work will reveal it all.
5. Disclosure – Settle


The band have been hailed for their dance music and given an outstanding call-out. 'Settle' is 100% a sugar land for a fan of Groove Armada or Artful Dodger. Knowing that 'Settle' is the duo's debut album, we are blown with its content. What not to love! The album itself will give you the finest house music, 90's electro and some modern dance music. Somehow, it also gives us a chill that their music is reflecting the era when Basement Jaxx were dominating the dance music industry.
6. James Blake – Overgrown


James Blake will never lose his class. That is the first thing that acrosses our mind when this album was released. James Blake's deep vocal and soulful music are completing his incredible work in 'Overgrown'. Did a little dubstep on his debut album (which gained him a name and also a nomination for the same award), the well-trained pianist doubled the class with a nice touch of hip hop and soul for the latest work. The obvious result is shown in 'Retrograded'.
7. Jake Bugg – Jake Bugg


The Nottingham singer has drawn the attention by the first time when he launched his appearance in the music industry. Producing more generous material for the self-titled album, Jake Bugg is receiving his latest work as the best-received to date. The album which consist of 14 track are showing the Dylan-esque music has acclaimed the 19-year-old singer the highest place in a music chart. It still amazes us with the music that he produced, considering he is still young, which is well-described as "The Old Person's Young Singer". The album also put the era of Britpop back to the map with its blues-inspired indie pop songs.
8. Rudimental – Home


Rudimental's Home is like a spin-off of James Brown and Basement Jaxx. That is our best explanation of their music. Elevating the dance music euphoria, Rudimental drop their sickest drums and bass to a timeless sound of dance music. As the quartet once said that they need some anthemic songs, 'Home' is giving us all. Storming with a very rich mixing of garage rhythmic, 90's dance music, and even a collaboration of Emeli Sandé. If this album was a music store, this would have the best collections of music. Hats off with their super elevated music.
9. Laura Mvula – Sing To The Moon


If Amy Winehouse was able to listen to Laura Mvula's work, she would be dying to work with her. Laura Mvula is one of the most compelling new acts as her music has been labelled as the hybrid of Nina Simone and Billie Holiday. Her work in 'Sing to the Moon' have rocketed her name as Elton John is praising her music (and later has become Laura Mvula's biggest fan). With her singing sensastion, she put an extraordinary arrangement with a dip of sunny jazz and a clash of retro soul. She also blooms the album with a melancholy classy lyric.
10. Jon Hopkins – Immunity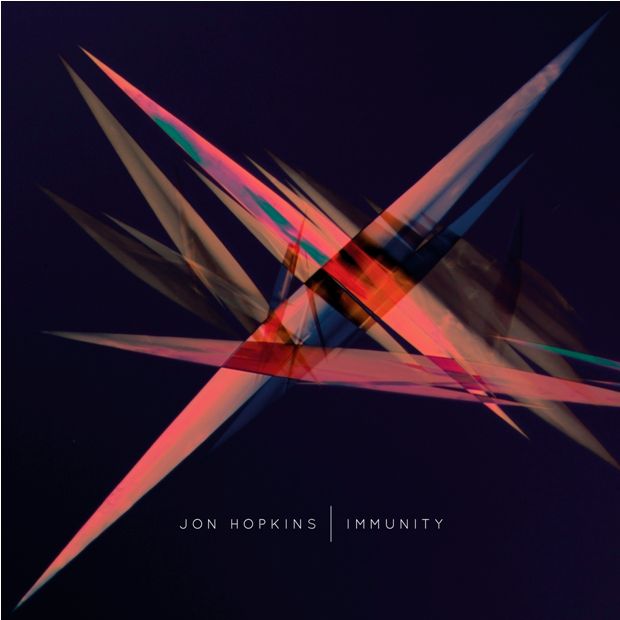 If we look into his history and track record (co-produced Coldplay and worked with Brian Eno), we would set a high expectation of his music. 'Immunity' is the fourth solo album which got hailed by NME as an "expertly paced" album that "resemble the peaks and troughs of an epic night out, the first half… is a continuous build to the crunching nine-minute techno opus of Collider, before the second half winds down to the title track, which features the mollifying vocals of King Creosote, another frequent collaborator". Jon Hopkins produced a very haunting and great electronic touch in it, this album also let us to enter the new personal space of him.
11. Savages – Silence Yourself


In the fashion world, there will always a newcomer who sparks out the industry and knocks out big labels by the time the model walks in. We can't name the current fresh face in the modelling field, but if we are asked the same thing on music world, we are sending out Savages! As the four girls blasted their music in 2011, the world have expected their debut will be incredibly amazing. 'Silence Yoursel' will take you to a time machine and drop you in the era of gothic rock and post-punk music. The vocalist, Jehnny Beth, is giving an provoking vocal which has matched really well with the music. A very angular music and ear snapping guitar lines are making their debut album more intense.
12. Villagers – Awayland


Villagers are an Irish indie-folk band who give a new sound of folk. By bringing some modern folk music, Villagers' 'Awayland'has a masterful work. The credits also go to the band's leader, O'Brien. O'Brien did a clever with the songs's poetic lyrics and turned the album to a great treasure. This album also has put the Irish band to the second time for being nominated in Mercury Prize. Back to the pureness of the album, Villagers are setting the bar of how a folk music should be produced.
That's all from us for Mercury Prize 2013. This year is just as exciting and interesting to be seen. The 12 talented british acts have shown their best to gain the name in the industry. Some are trying to draw a comeback, some are succesfully attracted the world with their debut, and some are the old names who have been nominated in the previous years. So, Who'll be taking the bacon of this annual award? The answer will be revealed on October 30th 2013.