Morrissey Live in Jakarta: An Encore-less Comeback
Morrissey Live in Jakarta: An Encore-less Comeback
On a gloomy Wednesday afternoon, hundreds of excited Morrissey fans lined up, standing on puddles from the aftermath of a heavy rain just hours before. As early as 5:30 pm people had been coming and crowded up the lawn of Ex Senayan Golf Course.
As people filled up the place, a clip of The Ramones claimed a beginning of the show. The night opened by a montage of classic gems such as the soulful Tina Turner, the rebellious Sex Pistol, Morrissey's favorite NY Dolls were amongst many more clips. It was  a great alternative for an opening act.
A clip of a 70′s male Italian singer ended the montage, people cheered as the band got out followed by the man of the hour, Morrissey. After they bowed and took their place, the familiar intro to 'Suedehead' marked his starter. We could hardly hear Morrissey's voice as the crowds sang "Why do you come here?" on top of their lungs in unison. This sing a long continued till the second song 'Alma Matters'. Morrissey was definitely impressed with the crowds by saying "Well done!" just after the first line of the song.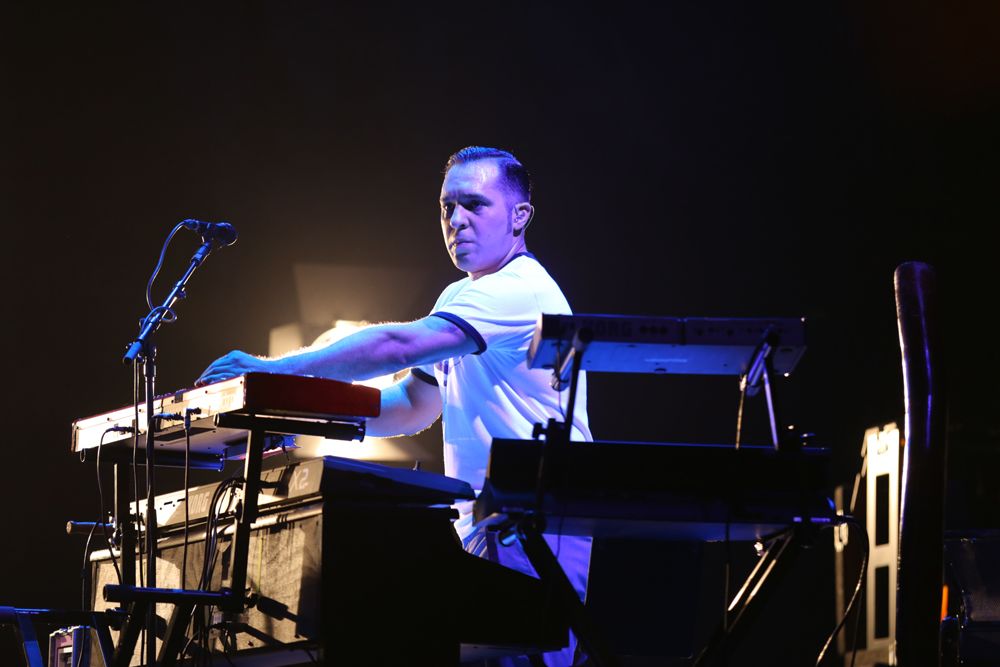 Not only the sing a long, there were a lot more interesting things happened during the show. One of them was during 'Speedway' when Morrissey gave the mic to his keyboardist Gustavo Manzur who sang a spanish version of the song. Morrissey's drummer Matt Walker also caught our attention. Tucked in his little clear glass forte, he was equipped with an oversized gong and snare that gave an extra grand sound to the whole show. You bet we got the shivers every time he hit the gong.
He threw political banters all night long. From asking people "Do you like Donald Trump" before 'World Peace Is None Of Your Business' to showing a picture of William and Kate with 'United King-Dumb' written above it. He also  showed a video montage of police brutality that happened all around the world during 'Ganglord'.  The montage even somewhat disturbing, but it really made you think about the actuall song.
The last song  was the famous 'Meat is Murder'. This was the most powerful performance he did all night. Another montage was shown, now with clips of cruel animal slaughtering. Some people braved the video and watch the whole thing, but many of them looked away or bowed their head, unable to watch. It was a very Morrissey way to say goodbye.
As Morrissey disappeared from the stage, the crowd erupted into another thunderous cheers, chanting 'Morrissey, Morrissey, Morrissey' hoping for an encore. Fifteen minutes went by with no encore, the crowd kept waiting until we finally saw that the stage had been forty percent packed. That was our cue to go and finally continue our live post Morrissey.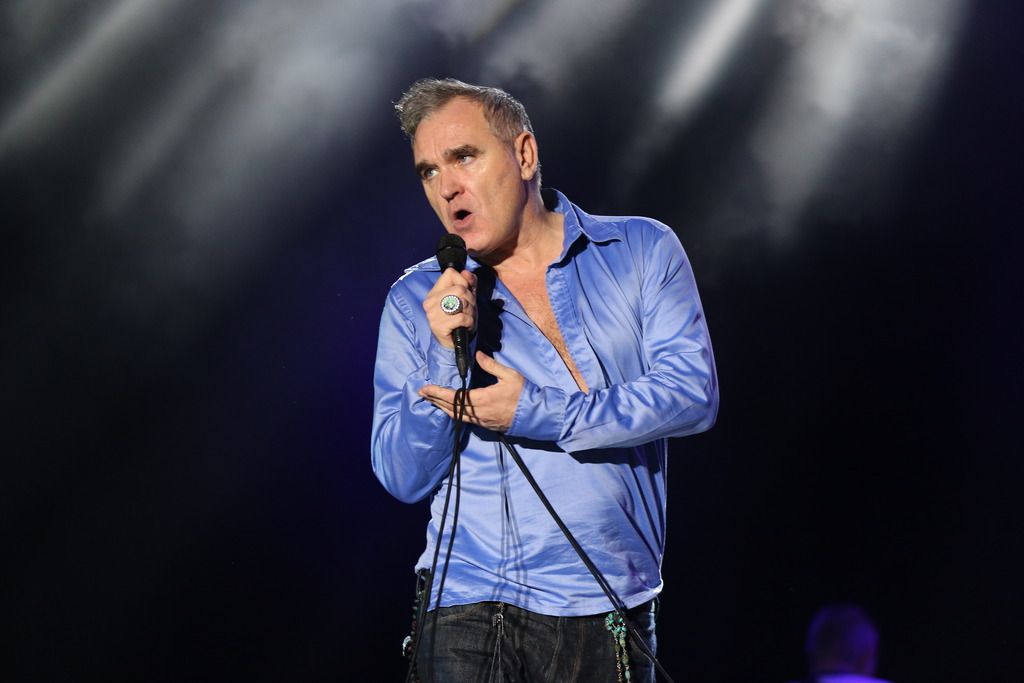 Thank you to KiosPlay for inviting Morrissey back to Jakarta after four years and for throwing another great event. (photo:dokumentasi kiosPLAY)