St. Jerome's Laneway Festival Singapore 2014 : The Line Up Is Revealed!

As the line-up for Laneway Festival Australia was published two days earlier (24/09), the Singapore's installment finally reveals their line-up today. Last year, the festival had Tame Impala, Kimbra, and Divine Fits as one of the line-up. For this year, there will be :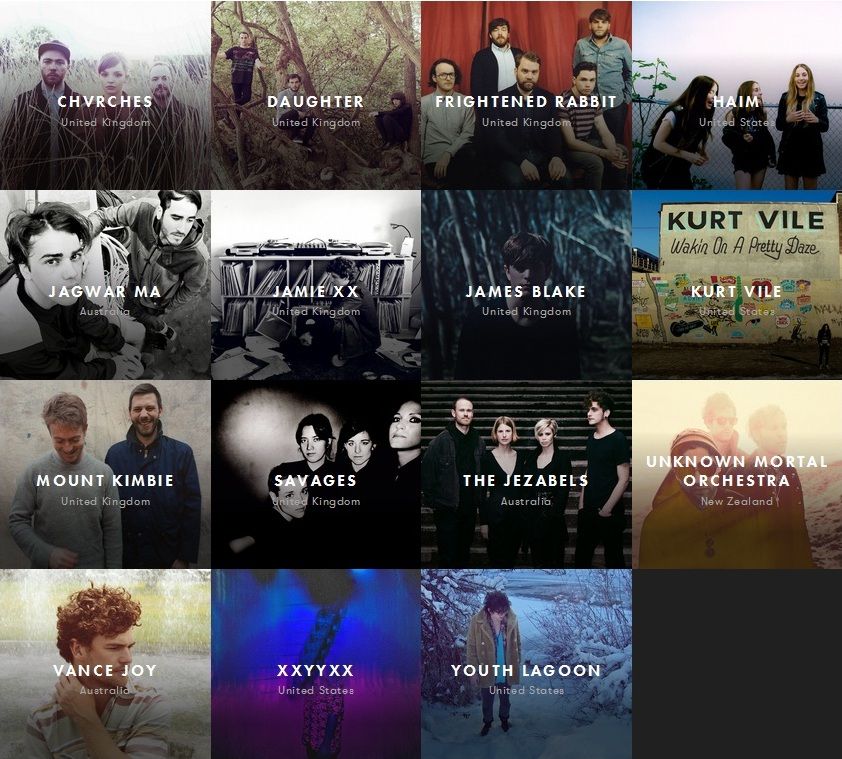 The annual music festival will return to the 2013's festival site, The Meadow Gardens by The Bay, and for the first time ever, this year's Laneway are presenting not just one, but three Singapore artists; Gema, The Observatory and Vandetta. Also in this coming January will also be the first time they setting up three stages aside from the two stages you are already familiar with, a third stage will be added for us to present the entire line-up in this 12-hour festival, turning The Meadow into a festival in the truest sense of the word.
"We have always wanted to showcase local talents since we started here in 2009. This year, with the addition of a third stage, we finally had the room to actually do it. These three acts I picked personally are all truly worthy of their position in this incredible group of artists. Festival-goers are in for such a treat,"  -Danny Rogers, one of the founders of Laneway Festival.
The tickets will go on sale on October 1st 2013 via SISTIC and Event Clique.