SVANAPaper Kaleidoscope 2013 : BEST ALBUMS
SVANAPaper Kaleidoscope 2013 : BEST ALBUMS
We have spent the last eleven months by listening to a stack of music albums. To close the year, we've listed our ten best albums which definitely have put us to the cloud nine while listening to their musics.
10. Arcade Fire – Reflektor :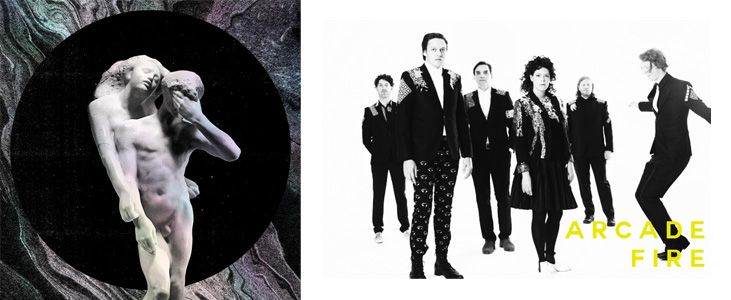 If only the albums was as good as 'The Suburb', we would put them sitting on the peak of the chart. But we didn't say the album is bad. Reflektor still kicks it with some of the Suburbs' rhythm, which we really love, and the album still has a strong rock roots with an intertwined of dark tunes. The lack of emotion from the album might take you a couple of times to really get the sense of Arcade Fire.
Recommended Track : Reflektor
9.Disclosure – Settle :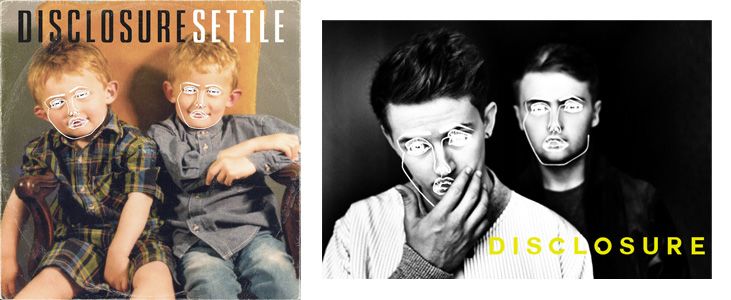 The band have been hailed for their dance music and given an outstanding call-out. 'Settle' is 100% a sugar land for a fan of Groove Armada or Artful Dodger. Knowing that 'Settle' is the duo's debut album, we are blown with its content. What not to love! The album itself will give you the finest house music, 90's electro and some modern dance music. Somehow, it also gives us a chill that their music is reflecting the era when Basement Jaxx were dominating the dance music industry.
Recommended Track : Disclosure ft. James Woon – January
8.Phoenix – Bankrupt! :
They have catapulted into the big leagues with "Wolfgang Amadeus…" The hardest task is to maintain their album quality and their popularity. Instead of making Wolfgang Amadeus part II, they've decided to make something different with their own touch. Layered thick synth flavored with heart-thumping drums and the way their vocalist Thomas Mars pronounce exotic words such as "Drakkar Noir" and "Oblique City", that's just the Phoenix way of maintaining their lovely status among their fans.
Recommended Track : Tryin' to be cool
7. QOTSA – Like Clockwork :
Like Clockwork is the long awaited album from Queens of The Stone Age after their hiatus in 2009. In August 2012, Homme with his band mate began to record their sixth album. Like Clockwork is the first independent album from this California based band. However, it doesn't shrink the musical quality, they still creates fantastic album from astounding songwriting, badass guitar riff in full effect, and not to mention the great musicians who collaborated with them such as Alex Turner, Jake Shears, Trent Reznor, James Lavelle, and Sir Elton John.
Recommended Track: If I Had a Tail
6. James Blake – Overgrown :
The second album of James Blake is unequivocally an amazing job. The album is being written beautifully with a nice touch of dub step, we really think James Blake is one of the most genuine artist who can describe dub step in a very classy way. The album also takes some hip/hop and soul music to make it classier. As a result, Overgrown has earned him a Mercury Prize and got him nominated for Grammy Awards 2014.
Recommended Track : Retrograded
5. Justin Timberlake – 20/20 :
The new king of pop, Justin Timberlake is bringing the sexy back again with 20/20 experience. His third solo album takes over the number one spot both in the UK and US charts, it has reached nearly a million in its first week sales. The former leader of the famous boyband *NSYNC is probably the only singer who can make a seven-minute track without making the listeners feel bored with his falsetto voice, groovy beats, and skillfully written lyrics. Nonetheless, 20/20 Experience cannot beat the massive success from Timberlake second album Future Sex/Love Sounds that helped him get four Grammys. It's hard to keep the 21 years of experience in the right track, but we must say that Timberlake has successfully nailed it.
Recommended Track: Let The Groove Get In
4. Foals – Holy Fire :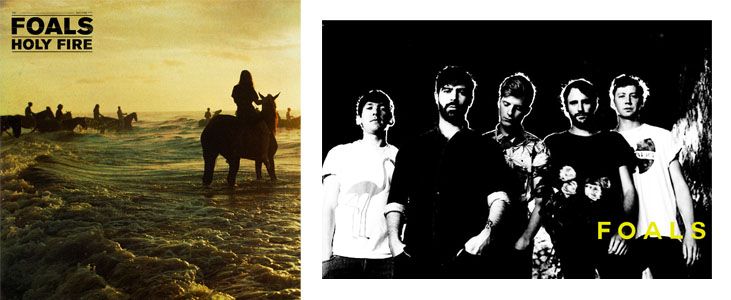 Foals' third album, "Holy Fire", is a solid proof of their hardworking career. They could've easily followed their signature sound that they have created in "Antidotes" and "Total Life Forever". But now, they were trying to capture the energy and improvement outside their comfort zone. Most new bands have copied Foals' signature guitar sound but they've failed to reach the stage where the Oxford guys have reached. There's a simple explanation, it is mainly because most of the bands don't have the character and maturity that Foals gained in the past few years.
Recommended Track : My Number
3. VW – Modern Vampires of the City: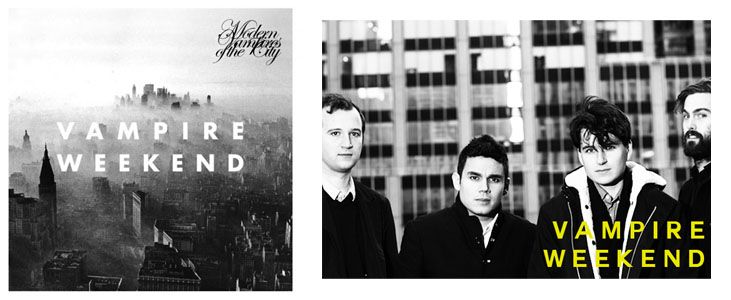 When the guys from Vampire Weekend said that their third album would be 'darker' from the first two that preceded it, they didn't mention that it would sound better too. Vampire Weekend entered the music industry with the image of a group of preppy, young college graduates singing about (mostly) their days at the campus, but this year they had shown people that it's not the only thing they're good at. Modern Vampire Of The City is full of well-crafted, beautifully threaded tracks.
Recommended Track: Hannah Hunt
2.Daftpunk – Random Access Memory: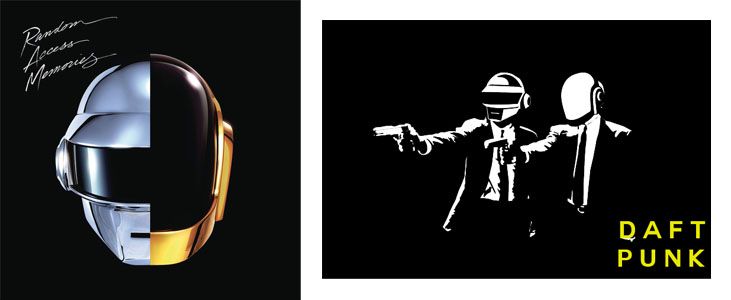 Random Access Memories was probably the most waited album of 2013. The excitement that was following its release was tremendous. Featuring collaborations with renowned musicians such as Giorgio Moroder, Julian Casablancas, and Pharell Williams, the album is filled with musical twists and turns. It's also probably Daft Punk's most personal work, what with them trying to maximize the use of natural sounds. Random Access Memories is a mix of disco, soft rock, and progressive rock, with some Broadway-style pop on the sides. With twenty years up their sleeves, it seems that the helmet-wearing duo have been getting better and better at what they do.
Recommended Track: Give Life Back to Music
1.Arctic Monkeys – AM :
Who The Fuck Are Arctic Monkeys is now an invalid question because, really, who doesn't know Arctic Monkeys? Especially after their fifth album release which raised much raving reviews. The twelve tracks in AM have been threaded so perfectly that every aspect, from the guitar riffs to the glam-rock stomps, is simply irresistible. A wordsmith that Alex Turner is, the well-written imagery becomes highly seductive at no matter what pace. Slick slow-burning groove, infectious riff-rockers, a dash of R&B and hip-hop; genre no longer defines Arctic Monkeys as now they can make anykind of music and make it their sound.
Recommended Track: No.1 Party Anthem