SVANAPaper Kaleidoscope 2013 : Best Newcomers
SVANAPaper Kaleidoscope 2013 : Best Newcomers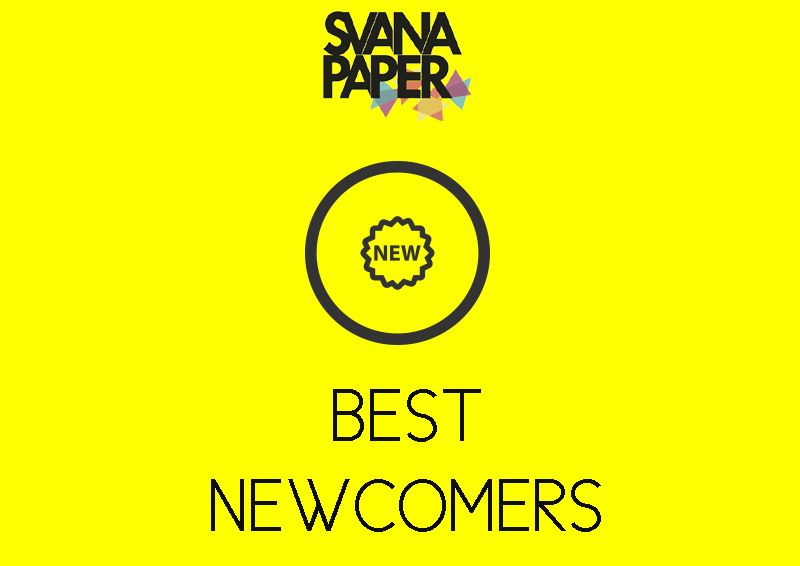 They could be the future headliners of Glastonbury, Coachella, or Read&Leeds. They are the babies who are currently walking to a bigger feature. Eventhough they are new, they have made some outstanding performances and great debut albums. They are the newcomers. (Sorted in a random order)
The Ireland-based band consist of Ross Farrelly (lead vocals/harmonica), Josh McClorey (lead guitar/vocals), Pete O'Hanlon (bass guitar/harmonica) and Evan Walsh (drums). After a year they formed the band, their career started emerging in April 2012 when they released their first EP, "Young, Gifted & Blue" (contains of blues cover work like Bo Didley's "You Can't Judge A Book By The Cover"), and the EP went to number 1 in theiTunes Blues Chart just a day after it's released. On March 28th 2013, the band released their debut single " Blue Collar Jane ". So far, the responses to their debut has been radically positive. Dave Grohl, Sir Elton John and Miles Kane are some of the big names who have turned into the Strypes' listener. Seriously, do you think you have any reason to make you don't like this band? N to the O.
Swim Deep are an indie-rock band from Birmingham who were formed in 2011. The Birmingham boys are Austin Williams, Tom 'Higgy' Higgins, Zachary Robinson and Cavan McCarthy. In 2012, Swim Deep signed with Chess Club and released their debut single, 'King City'. And in the end of 2012, the band went to Brussels to work with Charlie Hugall for their debut album, 'Where the Heaven Are We'. Charlie Hugall is a British producer who has worked with Florence Welch, the Maccabees, Kaiser Chiefs, and many more. Swim Deep step in the year as the ones to watch, NME also put them on their 'Best New Bands in 2013' list. Just like how they describe the music, Swim Deep are more 'Roll' than 'Rock'
Americans must be obsessing over their pop culture, but this band, Haim (rhymes as "time"), lead into the music revolution in 2013. Haim consist of three sisters, Este, Danielle, and Alana Haim. The band have released two EPs, Forever and iTunes Festival : London 2012, three singles, Forever, Dont Save Me, and Failing, and one incredible debut album Days Are Gone. The band put some hip/hop, RnB, pop, and even folk (it's pretty much seen as the girls are a huge fan of the Strokes and Danielle is a fan of Usher). Eventhough the iconic singer, Mick Jagger, said "Haim? Never heard of them" the sisters will be pretty much known soon since they were one of the lineups for SXSW. So far, they have accomplished in being nominated fopr MTV's Brand New For 2013 and topped the BBC Sound Of 2013 (which they defeated great bands like Savages).
If someone asked you a question about what bands that you should look out in 2013, the answer must be Palma Violets. Palma Violets, the band who graced to be on the front cover of "NME" has stolen the spot as one of the most exciting names in the industry. Palma Violets consist of bassist/vocalist Chilli Jesson, guitarist/vocalist Sam Fryer, keyboardist Peter Mayhew and drummer Will Doyle. "Best Of Friends" which is the band's first ever single, get to be voted by NME as song of the year of 2012. Zane Lowe also listed the band's track on his "Hottest Record in The World". Palma Violets' debut album "180" which also worked by Pulp's Steve Mackey. And it peaked at number 11 on UK's music chart.
Hailing from down under, Jagwar Ma, got to be listed as NME's Most Lookout Names in 2013. The duo who consist of Jono Ma and Gabriel Winterfield are bringing back brings the baggy music to the 2000s era. According to their Facebook page, Jagwar Ma got their influences in making music by Aphex Twin, Phil Spector,and Martin Hannett. In the early 2013, the duo were chosen to be one of the line-up for Big Day Out 2013's side show. The duo are now with the label Future Classic ( which also has worked with Tensnake, Classix, Flight Facilities, and many more). Jagwar Ma's debut album, Howlin, has given a prove that Sydney is a gold mine for a good music.
6. Peace


A quartet from Birmingham, Peace, came to the rescue a guitar-driven music in the UK! The band consists of brothers Harry (vocals, guitar) and Samuel Koisser (bass), Douglas Castle (guitar) and Dominic Boyce (drums). The band also made their debut performance for Glastonbury 2013. Their debut album, In Love, was produced by Jim Abbiss, the producer of Arctic Monkeys's "Whatever People Say I Am…." And contained re-recorded version of 3 of their hits such as "Wraith", "California Daze", and of course, "Follow Baby". Guardian and NME have listed them as "band to watch" and "purveyor of 2012's catchiest song". BBC have listed them in the "Sound of 2013" list.
The scottish electro-pop trio which were formed in 2011 consists of Lauren Mayberry (lead vocals, additional synthesizers and samplers), Iain Cook (synthesizers, guitar, bass, vocals), and Martin Doherty (synthesizers, samplers,vocals). The appearance of Chvrces surely is a fresh air of Glasgow's music scene, and they set a high bar for some kick-ass accomplishments. The album The Bones of What You Believe contains of experimental sounds that will float you to the spaces. Stormed out from Glasgow music club to a bona-fide music festival, Chvrches are seriously in the game. The hype recognition which is reached in a quite short term doesn't give a reason to the band as one of the one-hit wonders. It's clear that Lauren, Iain, and Martin are ready to blast with another infectious tunes of Chvrches.
This young girl named Lorde has a special something going on. At the age of sixteen she has bombed the music chart and make her way to the top. The New Zealander kitty has been talked about by well-known musicians for her abbility in writing songs. Her debut album, Pure Heroine, made herself a truly heroine. The album has a major variation of music, from darkwave to synth pop. To validate that she's been making some real deal, her name is ready to battle with the other musicians as she gets nominated in Grammy Awards 2014. Yes, you heard that, the kitty is ready to roar her music. Louder.
The New Yorker MS MR ( (Lizzie Plapinger and Max Hershenow) has made their own path for their music. The chillwave/glitch-pop/gloom rock tunes from MS MR will be easily received by Florence + The Machine's fan or Lana Del Rey's. The duo have released their E.P titled "Candy Bar Creep Show" on September 14 2012. And it was released via Tumblr. The ep consists of four tracks, they are "Bones", "Hurricane", "Dark Doo Woop", and "Ash Tree Lane". Their debut single "Hurricane" get good critics from the reviewers and complimented that the song has the enchanting vintage sound. The duo's debut album, Secondhand Rapture, climbed to number for Billboard's Top Heatseekers chart.
From the Big Apple comes a big talent, Parquet Courts. The band consist of Andrew Savage (guitar, vocals),Austin Brown (guitar,vocals), Max Savage (drums) and Sean Yeaton (bass). Parquet Courts originally released a full lenght album, Light Up Gold, in 2012. However, they re-released the album in 2013 with a larger label. It's pretty clear that Parquet Courts represent the underdog culture, by seeing the band's statement and their roots, they want to show the world the unseen space, the ugliness and the awkwardness that the world has avoided. Maybe Parquet Courts sound very typical for their very underground statement, but as we see deeper, this band is genuine.