Upfront Mid Year with Postiljonen, Last Dinasours, and Dune Rats
Moving on into mid 2014, Upfront brings more eclectic gems for the music-­‐loving crowd of Kuala Lumpur, with Scandinavia's dream pop trio, Postiljonen and a double bill showcase featuring Australian bands, Last Dinosaurs and Dune Rats.
Postiljonen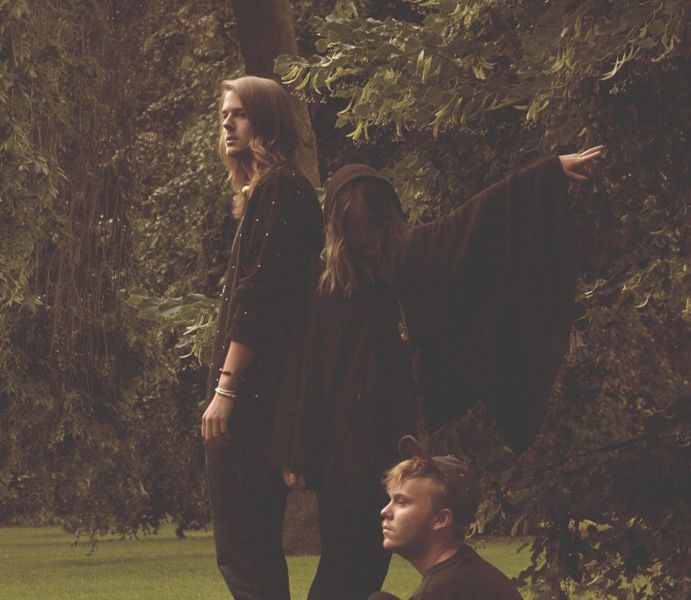 This Scandinavian trio is composed of Norwegian vocalist Mia Boe alongside Swedish multi-­‐ instrumentalists Daniel Sjors and Joel Nystrom Holm. After releasing a handful of online only singles in their native Scandinavia (including the heartbreaking interpretation of Whitney Houston's classic, ' How Will I Know', renamed here to 'All That We Had is Lost' ) the trio have managed to create a highly characteristic sound, where ethereal and alluring vocals are interwoven in a mystical, ambient, dreamy and lovable expression. They have been compared to the likes of M83, Air France, Sigur Ros, JJ and Cocteau Twins.
Taking inspiration from old black and white movies, the golden 80s, Balearic scenery, daydreamers, all of which mirrors beautifully within their latest album, 'Skyer's' 10 songs. 'Skyer' is summery pop music at its best, made for lazy days and dreamy nights.
Select Press Quotes
'Gorgeous, mood-­‐lifting beach pop. Air France meets M83' – The Fader 'Perfect' – Gorilla vs Bear
'Postiljonen take you above the sky and beyond' – Disco Naivete
'Expansive and colourful. Frontrunner for song of the summer'-­‐ Pretty Much Amazing 'Expertly crafted electronic dream pop wih a distinct Scandinavian twist' – This is Fake DIY
Last Dinosaurs produce eclectic indie-­‐rock tunes with a unique blend of tropical beats and ambient guitar riffs. Comprised of brothers Sean and Lachlan Caskey, Dan Koyama and Michael
Sloane, the group has been playing together since late 2007.
"In A Million Years" is the band's debut album, recorded in Sydney at BJB Studios with JP Funk. Producer Elliot James (Kaiser Chiefs, Does It Offend You Yeah?, Two Door Cinema Club) mixed the album.
Since the release of "In A Million Years", the band have embarked on successful tours including a sold out Australian tour, performing their first shows in the UK and Europe and coveted festival slots at festivals such as Field Day (UK), Reeperbahn (GER), Splendour In The Grass, Falls Festival, Groovin The Moo (AUS) and Java Rocklin'land (ID).
Brisbane's Dune Rats debut EP, 'Sexy Beach' received praise both nationally and internationally, capturing the minds and hearts of music bloggers around the world. The momentum continued with constant touring, gaining them a reputation for a raucous and energetic live show, gaining them a spot on the Big Day Out Festival and national tours with bands such as The Drums, Best Coast, The Vines, Ariel Pink's Haunted Graphitti and Cults.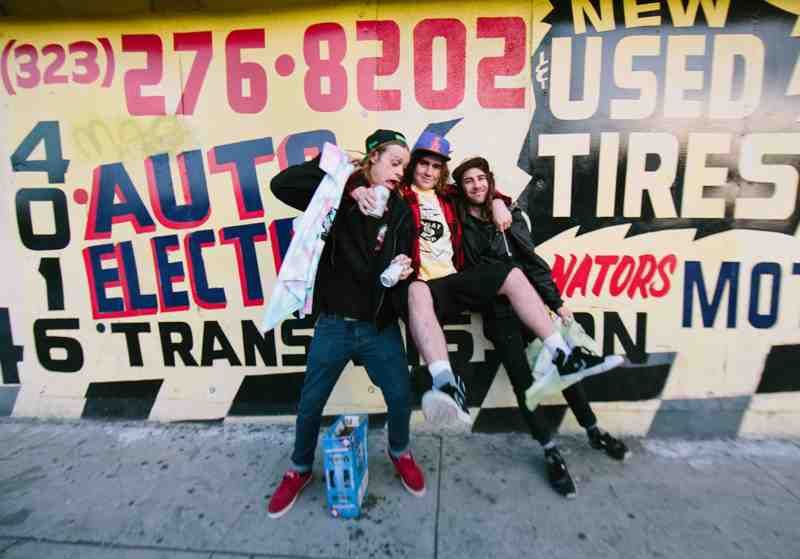 Tickets and Show Details
Postiljonen : 15th May 2014, RM 48 (presale), RM 68 (at the door) 8pm, The Bee, Publika.
Last Dinosaurs and Dune Rats : 20th May 2014, RM 108 (presale), RM 128 (at the door), 8pm, The Bee, Publika.
Tickets can be purchased at both outlets of The Bee in Publika and Jaya One and Rock Corner, Bangsar Village. All shows are 18+ and above only events.
The Bee
The Bee is a food and drink hang out space with two outlets in Jaya One and Publika, Solaris Dutamas. The Bee is far from just a conventional eatery joint, it is also a space for the local arts and lifestyle communities to converge, share and promote their passion and work. Regular events include Comedy Kao Kao -­‐an open mic for local comedians, Feedback Open Mic with Reza Salleh, Lot 36 showcasing local and international musicians, and Coffee and Wine Appreciation nights.
Upfront
Upfront is a series of intimate live music shows created by The Bee to bring fans closer to their