Best Soundtracks of FW's Spring-Summer 2014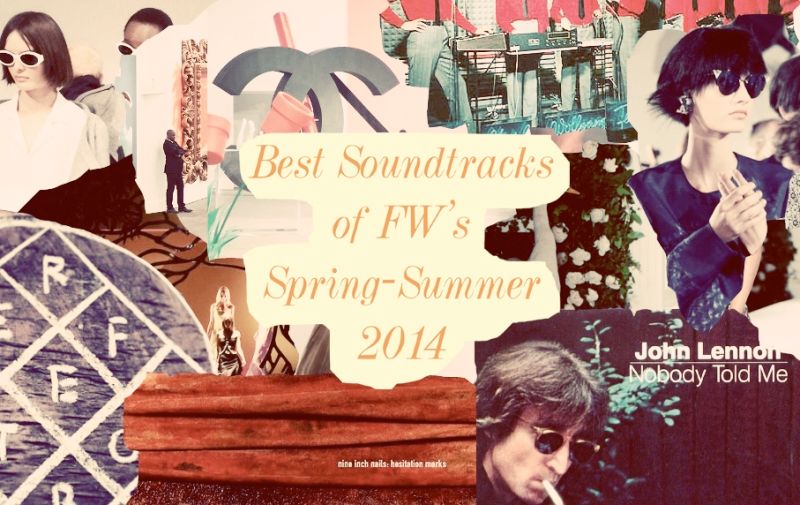 We know we aren't a lifestyle webzine, but as long as it comes to good music, we really have an urge to share the good music with you all. We received (and saw) a quite hype of the fashionista's must-attend event, the Spring-Summer 2014 fashion week. The most prominent shows are held in New York, London, Milan, and Paris. It's obvious that we have a zero skill in understanding fashion, we can't even name the current trend or what-so-ever that are being talked in the fashion's Bible ; Vogue. However, we also want to take and boost the hype of the big four! In this article, we aren't going to talk about the models, the cuts, the designers, or the front row seaters, We are going to give you the fashion week's best playlist! Compiled from the best shows that have the best soundtrack. Keep in mind the post below won't have any relation with fashion (so, if you're here to check out the fashion week's updates, you should close the window right away), but if you would like to borrow some of the tunes that are heard in the shows, you've clicked the right page. From New York to Paris, from Arcade Fire to Nine Inch Nails.
1. Heard At : Chanel
Janelle Monae feat. Erykah Badu – Q.U.E.E.N (Fashion remix by Prince)

2. Heard At : Gucci
Arcade Fire – Reflektor

3. Heard At : Fendi
Kraftwerk – We Are The Robots

4. Heard At : Ralph Lauren
John Lennon – Nobody Told Me

5. Heard At : Burberry Prorsum
George Ezra – Benjamin Twine

6. Heard At : Lanvin
Plastic Bertrand – Ca Plane Pour Moi

7. Heard At : Mulberry
Rye Rye ft. M.I.A – Sunshine

8. Heard At : Tommy Hilfiger
The Beach Boys – Surf's Up

9. Heard At : Vanessa Bruno
PJ Harvey – Yuri G

10. Heard At : Versace
Nine Inch Nails – All Time Low

What do you think of these soundtracks? Thought fashion week was just about fur, skinny bones, and some stuffs that we're not interested to know. Kudos to the men behind these soundtracks, they definitely have a good taste in picking songs!