SVANAPaper 2014 Kaleidoscope : Best Newcomers
We have to admit that our under the radar's #TheNextBigThing didn't feature a lot of newcomers this year. But, no worries, Just because we got it paused for only featuring five bands, it doesn't mean we are not going to showcase the best newcomers in 2014! Last year we listed ten new bands and for this year, as an apology to the lack of numbers that we feature in #TheNextBigThing, we are featuring twelve new bands (or those names who are having a breakout career) in 2014. Whoop!
1. Darlia


The band who are hailing from Blakcpool but now are a Manchester-based rock band. Darlia consist of three members, they are Nathan Day (vocals), Dave Williams (bass), Jack Bentham (drums). In 2013, they launched their debut E.P, 'Knock Knock'. Most of the riffs ftom their songs will revive you to Nirvana, which you can clearly hear in their song, 'Queen of Hearts'. It's really hard not to find their music has a major influence of Nirvana's, and a bit of reminiscent to Queens of The Stone Age's. Darlia may sound like a mixture of modern age of Nirvana or Queens of The Stone Age, but they are surely going to resound the guitar music to be on track. Their bass-line, thrashy drums, and also addictive raspy roar that comes out of Nathan's voice are the things that will make them go big and hard to forget.
2. Sam Smith


As he starts walking on his music. He is mostly known for his work with Disclosure on the duo's 'Latch'. The song hit the music charts, and it prominently places Sam Smith's name on the map. Samuel Frederick Smith who was born in Lincolnshire got his vocal's power by getting a singing lessons with local jazz singers, and the lessons definitely did a charm to his musicality, it can be heard on both of his early works with the Lawrence brothers and Naughty Boy's 'La La La', and also 'Stay With Me'. Sam Smith is totally a real deal in this year of horse. As in 2015, he'll be competing with some of the well-known musicians in Grammy Awards. And music critics predict he'll repeat the success of Adele.
3. Glass Animals


Glass Animals are an Oxford quarter consist of Dave Bayley, Drew MacFarlane, Edmund Irwin-Singer, Joe Seaward. The band started gaining the limelight with their indie elctronic, R n' B, and psychedelic infusion, and everything hit the bar when Paul Epworth scouted them. Glass Animals' music will remind you to Alt-J and Radiohead. With a smooth and tingling sound, you'll be taken afloat to their hallucinating grooves. Dave's gentle vocals also drive the ambience that does not sound over powering but strong. To make some contraries, the Oxford-based band sound so elusive with their RnB influence but the drums make their music sounded traditional, in a good way. Their songs like 'Psylla' or 'Gooey' has a sentimental mood in an addictive tune, it is weirdly good which will keep you in a replay mode, the only thing that we can think of from their musics is a slow trippy dancing.
4. Eagulls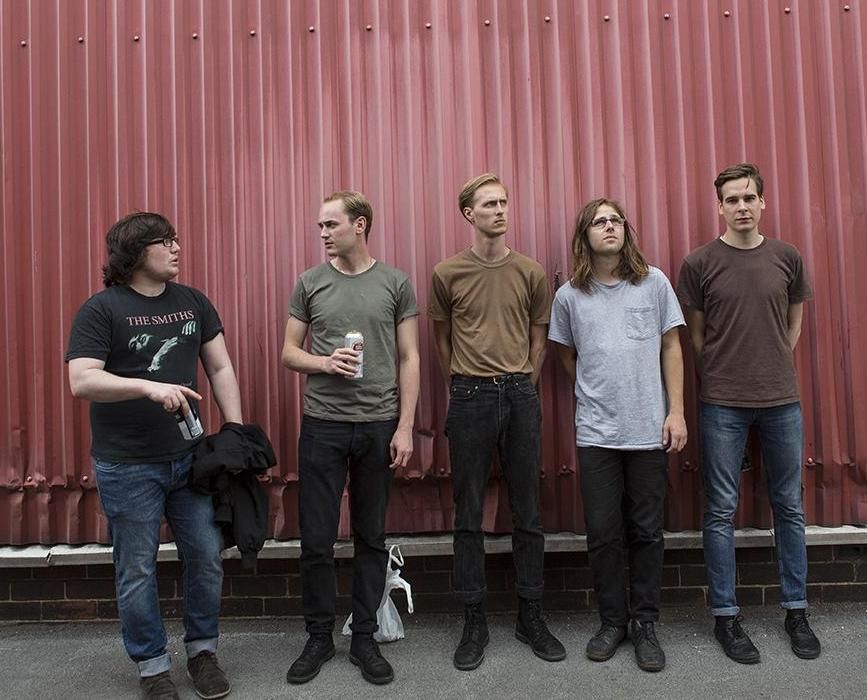 Eagulls emerge as the ones to watch with their post-punk music and the genuine vocals that we really hail because we find them as a more rock version of the Cure. In March 2014, they launched their self-titled debut album. The album is opened by a raw intro, with a fierce bassline that will constantly remind you to the other post-punk bands. They may sound darker, but Eagulls deliver a music that totally will satisfy post-punk music fans. Their amazing adrenalin rush sounds give a tight melody and a great combination of a loose noise.
5. Radkey


"After the Strypes and the Orwells, the latest teen rockers causing a stir – and completing the trio you need for a scene" – That is the main line from Guardian about this new impeccable trio which instantly caught our attention. The trio consists of The Radkey Missourian brothers, Dee Radke (guitar, vocals), Isaiah Radke (bass, vocals), Solomon Radke (drums). It's clear, when the first we listen to their E.P, Devil Fruit, each track rips our ears with their fiercy 90s style punk. The young punks are totally bringin out some great influences from Who, The Misfit, and Ramones. All of the ominous, incendiaries, and rock n' roll vibe, storm out from Radkey and their music blows everyone's mind. Little bit prejudice, they are surprising us with the genre that they are embracing.
6. Chance The Rapper


Chancelor Bennet a.k.a Chance The Rapper would be one of the first your favourite hip/hop arists if you are not a fan of hip/hop. Chance's music is giving the easy listening hip/hop which you'll find very easy to sing along. Chance The Rapper likes to reflect himself as the new nigga in the hood with his music, and it's his second mixtape 'Acid Rap' which brought him to the surface. He always puts various elements in his music, such as gospel, blues-rock, and juke. As a result, his album was listed in numerous music lists by Rolling Stone, Pitchfork, and NME, which leads to him major recognition, even Kanye West (one of his musical influences) reckons Chance's music will be a big hit in the hip/hop industry.
7. Banks


The trip-hop R&B music has been mushrooming in the last one year, and it causes some boredom for the music listeners. However, Banks the Californian singer and songwriter, create a new taste with her music. In 2014, Banks have been drummed as one of the ones to watch, she also came third in BBC Sound of 2014. Banks is presenting a mysterious-dark pop with a RnB influence and also inspired by James Blake's dubstep. What differ Banks from the other female vocalists who also bring a dark-core music is Banks gives a significant quality about her music. Evenmore, most of her emotional songs are not manufactured because of the mushrooming trends amongst the other female vocalist, she reflects her songs from the frustration that she experienced when she was introduced to music at a very young age. Banks, whatever you do, you do it with a big bang.
8. Frankie Cosmos


Frankie Cosmos a.k.a 19-year-old Greta Kline has released over 40 albums and EPs on Bandcamp. But all she needed in her debut studio album was 10 songs and 20 minutes to win us over with her profound tales about love, ageing, and her dead pet dog. Hiding behind a mask of indie-pop jangly guitars lies tongue in cheek lyrics so rich that it could fill a song five time as long. Her sugary sweet voice and melodies disguising the darkness of her words as she innocently sings on about her hatred towards everybody in her town. Earning herself a top 10 spot on Pitchfork's list of best new artists, and even beating St. Vincent in Vulture magazine's list of top pop albums of the year.
9. Jungle


It's almost unheard of to find a band playing in all of UK's biggest music festivals without prior releasing a debut album or EP of sorts. Jungles, however, is that rare gem that caught the attention of the world with the release of just one single. Their first single, "The Heat", introduced the world to Jungle's unique infusion of wildlife noises into funky tropical percussions and immediatelysecured them a spot at the iTunes Festival, Reading and Leeds Festivals, and even the coveted Glastonbury festival.
10. Sampha


Some of you may know him from his collaboration with British post-dubstep artist, SBTRKT. But Sampha's got something bigger than his signature lush vocal and soothing voice. Sampha Sisay as known as Sampha is an electronic music singer-songwriter and producer from Morden, South London, United Kingdom. He reached the airwaves after his work on SBTRKT's debut album back in 2011. He also worked with Solange Knowles, Drake, Katy B, and other notable artists. Sampha is known for his soothing voice, which we could barely hear on some SBTRKT's hits such as "Hold On" and "Something Goes Right". Sampha is also helping SBTRKT's live set by providing vocals on keys during SBTRKT's tour of his self-titled album.
11. Royal Blood


Royal Blood is a British rock duo band whose sound is reminiscent of, and rooted in, modern garage rock and blues rock. Singer/bassist Mike Kerr and drummer Ben Thatcher make up the band which released its debut single Out of the Black, with a B-side called Come On Over. This was followed by their second single, Little Monster, in February 2014. A month later, they released a four-track EP, featuring Out of the Black, Little Monster, Come On Over and Hole. Their debut album, Royal Blood, was released on 25 August 2014 to commercial success, and was well-received by critics. It was verified by the Official Charts Company as the fastest-selling British rock debut album in three years in the UK.
12. FKA twigs
English singer-songwriter and dancer, Tahliah Debrett Barnett, is FKA Twigs. Before all these accolades came to be, Twigs was an independent singer who self-released her music. Now, she released debut album through Young Turks in August 2014. The record titled LP1. The british musician is likened to eclectic musicians, such as Bjork, for her approach to music. With an originality sense of music, FKA twigs is praised by NME and Pitchfork for her successful in making a music that is filled with her whole identity.