Bet You Didn't Know : The Killers
Bet You Didn't Know : The Killers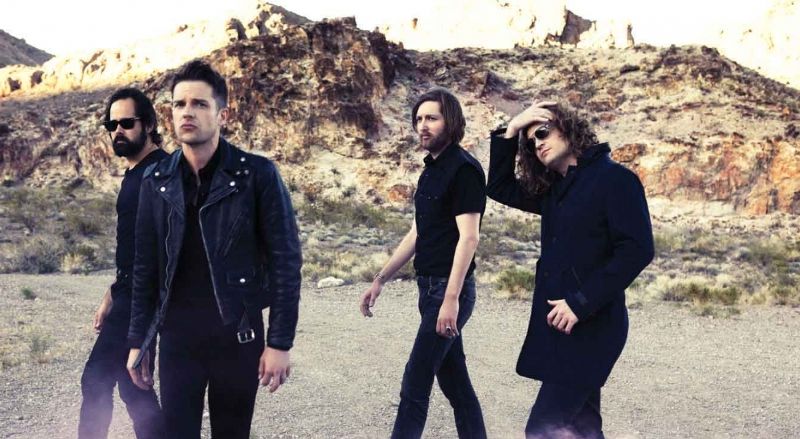 Bet You Didn't Know : The Killers
It's our hobbies to collect all of the fun facts for you, the music fans! For this time, we are bringing up about The Killers' fun facts since the band is making a debut in Kuala Lumpur on September 22nd 2013.  Here we go, the 10 fun facts that you didn't know and you should know about the Killers ;
1. Some bands were formed through music festivals or by living in the same neighbourhood. But the Killers? They did it in a different way to complete the band. The Killers' guitarist, David Keuning, put a small ad to get a band member for the band and the words that he put were : "Looking to start or join band? Influences: U2, Pumpkins, Oasis."
 2. Still from the ad, Brandon was clearly not the first person who responded to David's ad. According to David, Brandon was the first "non-freak" applicant who responded to it.
 3. The Killers' music video, 'Mr.Brightside', was inspired from a romantic musical movie, Moulin Rouge.
 4. New Order's 'Crystal' inspired the band's name!
 5. Before being everyone's candy-eye or one of the best rock band vocalists, Brandon worked as a bellboy at a hotel in Las Vegas. And Ronnie Vannucci worked at a flower shop.
 6. The Killers once got offered to perform as one of the headliners for Glastonbury due to Kylie Minogue's withdrawal to perform since she had a breast cancer on that time. However, the band turned down the offer just because they didn't have enough songs to perform.
 7. Love or hate it, Brandon Flowers did a solo record before, 'Flamingo', and he is planning to do another solo record. Guess we are going to face another hiatus from the band.
 8. Remember when some bands do some different version for their music video? The Killers also took part in this kind of thing. "Mr. Brightside" the UK version is in black and white while the US version portrays "Moulin Rouge".
 9. It's not only British bands' hobbies to badmouth about the other bands to the press. The native American band like the Killers, are also known for their bad-mouth about Fall Out Boy, Panic At the Disco, and the Bravery.
 10. The Killers love using a chapel choir to glorify their music. Sweet Inspirations are the name of the choir that the band. And it's also the choir who worked for Elvis Presley.