Cut Some Slack Session With Mac DeMarco
Cut Some Slack Session With Mac DeMarco
First thing first, before getting in to the main board on how exciting the night was (22/01), we were just utterly glad that something good finally landed in our country (after all those starvation of those rad music shows in Jakarta last year), all of the credits go to Mac DeMarco's visit before making an appearance at Laneway Festival 2015 in Singapore.
The vibe that we got once we stepped into the venue, Level II at Foundry No.8, was just full of excitement that we have been drooling and wanting to experience more intimate live music concert in Jakarta. It was clear to say the not so big venue (reminded us to the Malaysia's Upfront show at The Bee) gave a comfortable feeling to welcome one of the most eclectic performers. To underline how eclectic his performance is, he once performed U2's 'Beautiful Day' naked on stage (yes, it's on YouTube if you are trying to look it up) and in the interview that we had with him in 2013, he said that he'd been dreaming to drink donkey's cum on stage if he has any chance to do so. To top everything, Mac DeMarco sounds much better when he's doing live shows, which comes to a reason why we shouldn't miss his concert.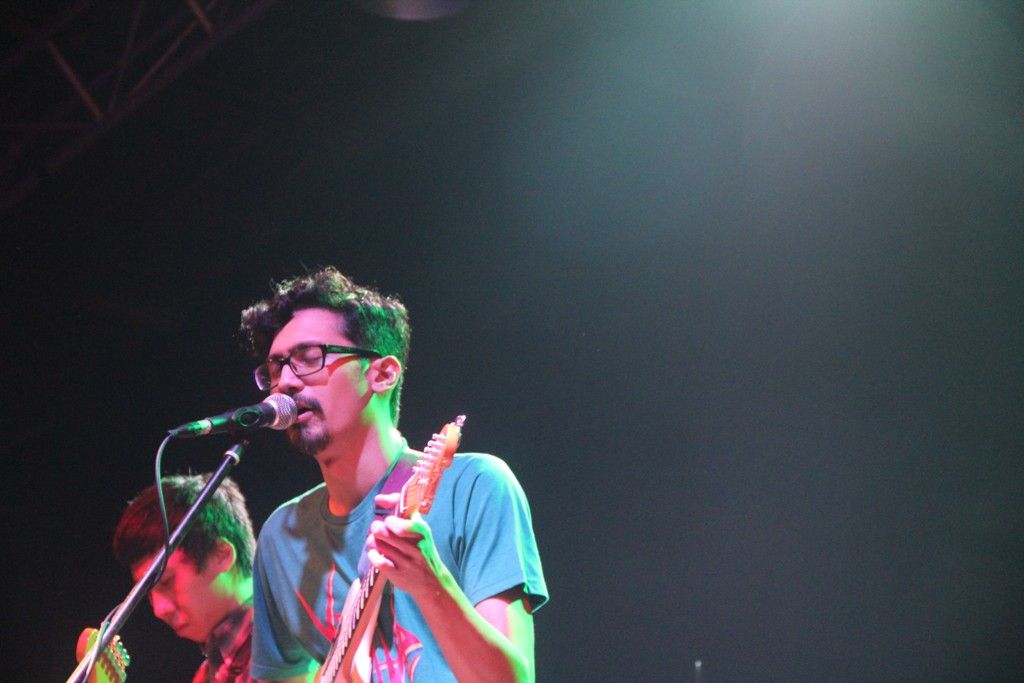 The night was opened by Jirapah, the local band who stormed in an indie-rock music (and they happened to take part in Brooklyn's music scene for a while) gave a humble set to poke the crowd a bit before seeing Mac. To us, Jirapah's performance was definitely not a filler, their dynamic music was just a perfect way to open the night.
As Jirapah left the stage, the lights are slightly dimmed, and the sound crew went back and forth to make sure everything's set. The small LED screen started showing Mac DeMarco's banner alarming that the show was just seconds away to start! Opening with an ode to growing older and life soundtrack 'Salad Days', a hundreds of voice erupted singing along to its melodyc chorus. He continued his set with fans favorites such as 'The Stars Keep On Calling My Name', Blue Boy', 'Cooking Up Something Good', and 'Let Her Go'. Finding that Mac's hadn't  smoked any but after five songs, we started thinking maybe he was subject to building's protocol, but nope, he didn't stop there, after asking some permission to one of the crews (who also didn't give him the smoking pass), the crowd started raining Mac with a pack of cigarettes! Just like an invitation to lit his first cigarette on stage, he smoked one and paid an honor to his favorite thing in the world, performing 'Ode To Viceroy'. As the night progressed, everything felt really amped up, especially after giving a moody nuance over 'Still Together', Mac interrupted the song with a venue-circumventing crowd surf, and gave a quick sign-off before the typical cheering for an encore session hit.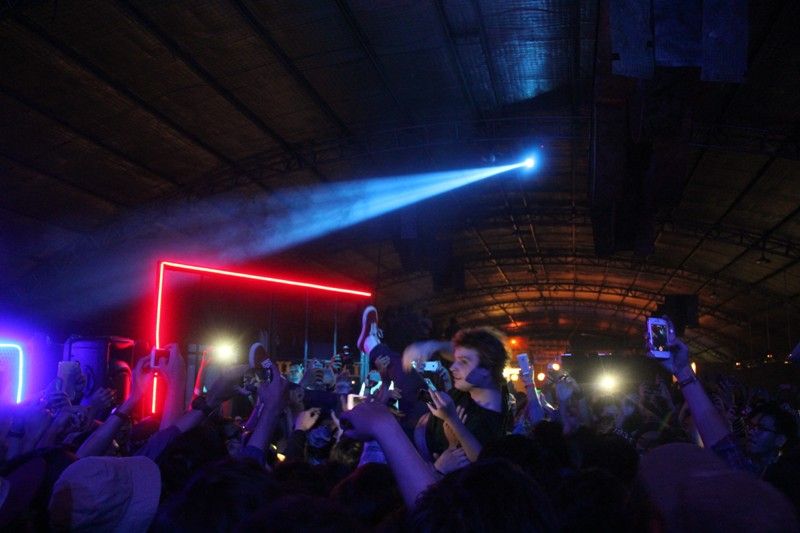 From swaying, mellowing out, laughing, and also not to mention the epic closure of Metallica's Enter Sandman (or most likely translated into 'Enter SandMac') which changed the audience's style from the urban youth to the king of mosh pit. Mac DeMarco's charm of his loose music will never fail to win our attention. Just like what expected before, we saw Mac did his regular silly joke, demonstrated Elton John's Candle In The Wind' and also his crowd surfing. The way how Mac and his band put a show for the crowd wrapped the night into one word ; memorable. If you have seen Mac DeMarco's live show before, the stage actions that we mentioned earlier might sound like something that has been done repetitively, however, when it was Mac and his friends who did them, everything didn't seem like a cliché thing to do, and the most important thing, everything was just enjoyable.
Big thanks goes to PraSvana and STUDIORAMA for bringing Mac DeMarco to town!