A Petrichor at Good Vibes Festival 2014
A Petrichor at Good Vibes Festival 2014
It wasn't long into Good Vibes Festival 2014 before the green patches of grass transformed into muddy marshes. Huddling into any stage or booth that had a roof on top of it, the venue was clear of people.
That wasn't how it was at the beginning though. The festival had a promising start, with local highlighted talents like Narmi, Faiq& The Manja Mob, and Froya taking the stage. Unfortunately that joy was short lived when storm clouds hovered over Sepang Go-Kart Circuit and gave a solid downpour.
The rain dragged on for quite awhile, cancelling off some of the bands that were to perform. On top of that the main stages were out in the open air, along with the food stalls and other promotional booths. It was understandable that it would've been hazardous to keep the electrical equipment running in the rain. Some were ironically saying, "The organizers probably didn't pay their bomoh enough" though evidently it wasn't the organizers fault.
In hindsight of all the stages closing, those who gathered under the Heineken Star Club managed to make the best of the worst festival situations. It was an impressive two-tiered club style stage where most gathered under to stay sheltered. Kyoto Protocol closed their greaser style DJ set, followed by Indiego& Co cheering up the crowd by throwing over freebies and upbeat indie dance tunes. Needless to say, it wasn't long before festivalgoers accepted their fate and embraced the rain, going acapella amidst the several power outages that happened throughout.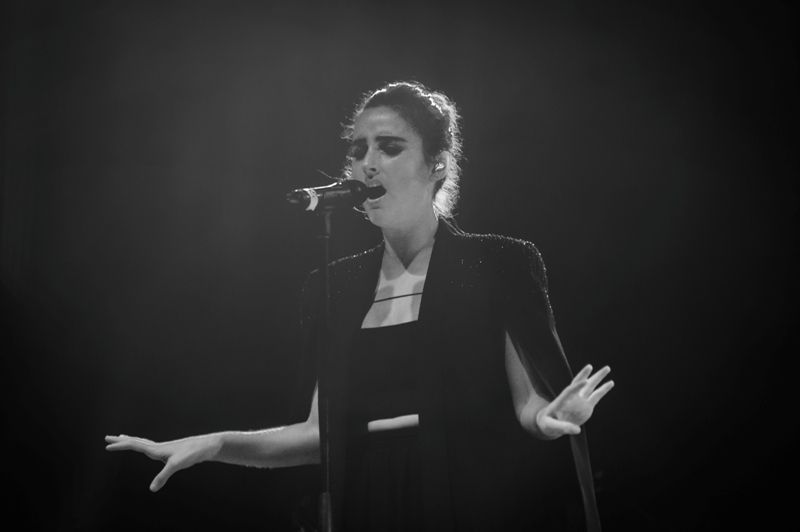 Fortunately enough, the heavy rain subsided to drizzles just in time for the first major international act, Banks, a nice kickoff after a string of cancellations that occurred. The mysterious yet graceful Jillian Banks gave an amazing live set, soothing everyone with her raspy soulful voice, banishing that melancholic feeling after the rain.
There was an hour wait prior to Empire Of The Sun's appearance on stage. Setting up such a bombastic stage evidently wasn't pleasant after a heavy downpour, but after hitting up the stage, we understood why. There were crazy stage theatrics, accompanied with futuristic humanoid bird things, lasers and psychedelic lighting. 'Alive' and 'DNA' really stood online casino out from the rest, being their first few commercial breakthrough hits, but true fans would appreciate old goodies like 'Walking on a dream' and 'We are the people'.  Nonetheless the crowd just kept going full on.
!!! (CHK CHKCHK) came up next, where lead singer Nic Offer got down and dirty along with the rest of the crowd during the set, with mud and all. Not long after, crowds gathered up for the best seats, awaiting Ellie Goulding's set. Opening her set with 'Figure 8', everyone could see how far she has risen as an international pop star. Switching it up between old tracks and new, there wasn't a shortage of energy that came out from her, particularly during a cover of 'Tessellate' by Alt-J. After professing that a special set was being played in Malaysia, her set went on an uproar from 'Lights' all the way to the last note of 'Burn'.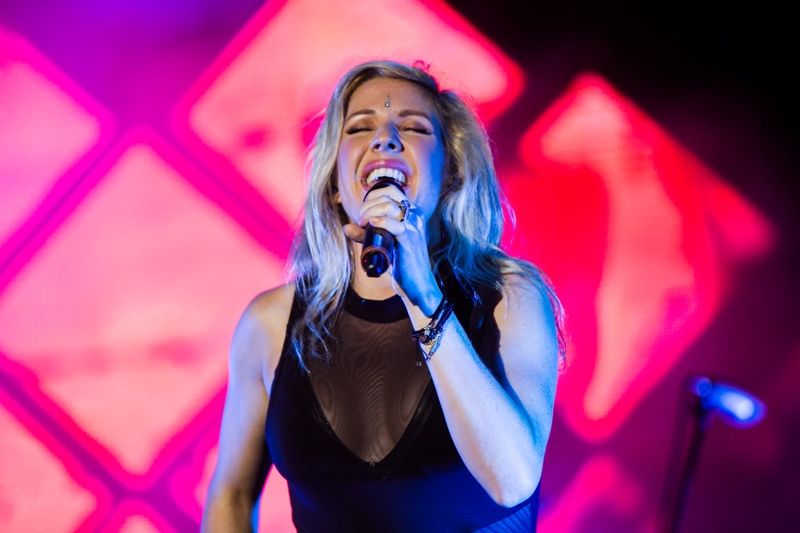 Despite the unfortunate weather conditions, local act cancellations and minor technical glitches here and there during performances, Good Vibes festival 2014 ended up to be a real memorable experience, like Ellie Goulding mentioned during her set "I know it's wet and stormy but I hope you bring good vibes", Good Vibes definitely lived up to its good name.
Photos : Good Vibes Festival