How #WTF16 Boosts Up Your Instagram Game Real Strong!
We live in a world where Instagram is the tool of letting the world know your excitement of anything great. Bullshits like "Music festivals have to be all about music – idgaf with the gimmicks or concepts" should just be thrown out of the window. We believe that 'EXPERIENCE' shouldn't just be kept in your abstract memories – but also in your INSTAGRAM. Yes, Instagram matters. So, how to take advantage of a music festival like WTF? We give you the hints.
1. #OOTD of your style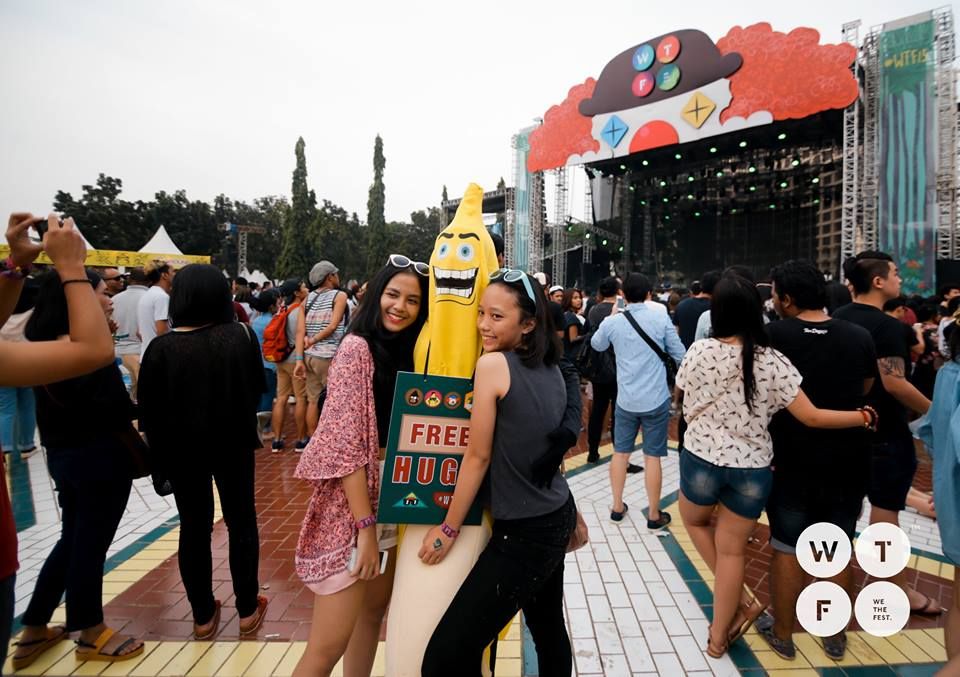 The whole point going to a festival is too showcase your great style (ahem, Coachella, ahem Laneway). Put on your favorite festival gears and roam We The Fest in style. Find a background that will compliment your outfit and take the best damn #ootd pictures you've ever taken. At least, this is the perfect time to dress up as solid Indian hippies in the city.
2. Set the squad goal high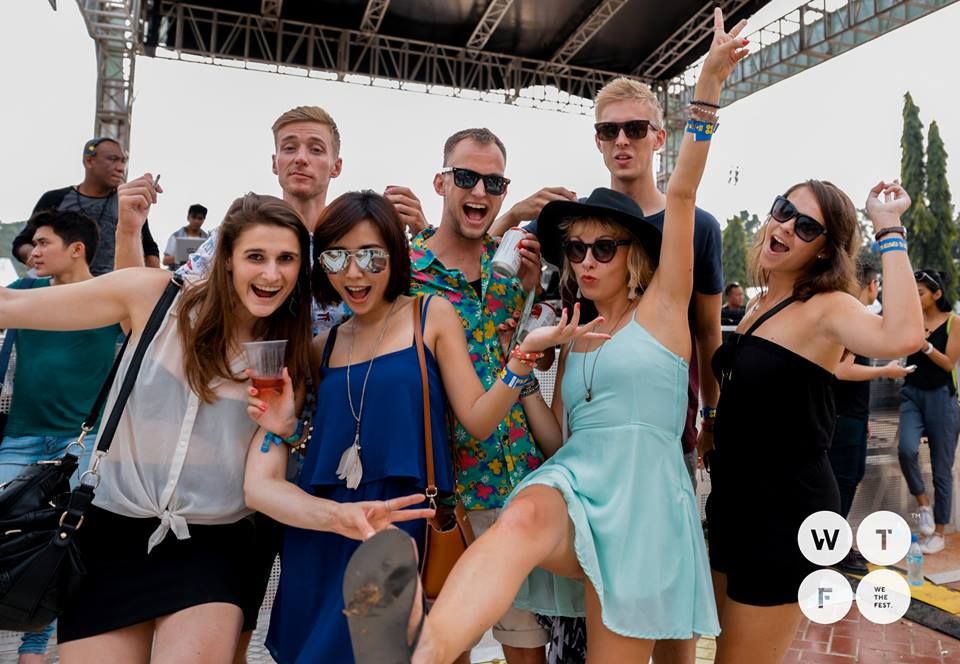 Festivals are best experienced with your best mates. An instagram post of the whole squad can show your followers that your squad is better than theirs. Be creative with your pictures or recreate some famous photos. Typing in Taylor Swift squad on Pinterest might give you some idea. This post can also show that you also have bunch of friends in the real life. However, if you are a loner, you can mingle with strangers' group and photobomb them, and make sure you are in the photo. Still, #squadgoals.
3. Make your friends jealous with pictures of your Cabana Banana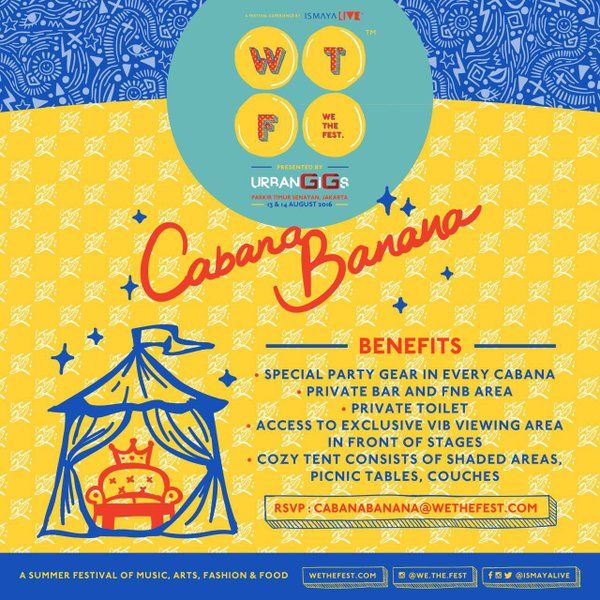 This year, We The Fest is bringing back Cabana Banana for everyone who wants to experience WTF with a little something extra. Wow your followers with pictures of your special exclusive area and share your view of the stage. Isn't the best thing in life is to make those people who are in the regular seats to be jealous with your super V.I.P life? Oh Yas!
4. Foodie by nature
Another thing people are looking forward to at festivals : FOOD! Pretty and photogenic food. With many food stalls available at the festival, make sure you chose the most instagramable dish you could find. In this case, make sure you always bring cash! Don't rely on your dad's credit card.
5. Take a candid picture of you basking on the art
We The Fest is not just exclusively for music, they have been known to have some pretty great art installations. Ask your friend to take a great intentionally candid picture of you and the art and show your followers how cultured you are. Don't forget to have some artsy captions following your post. Remember : artsy photo needs artsy caption.
6. Let your followers know how much fun you have at Fun Zone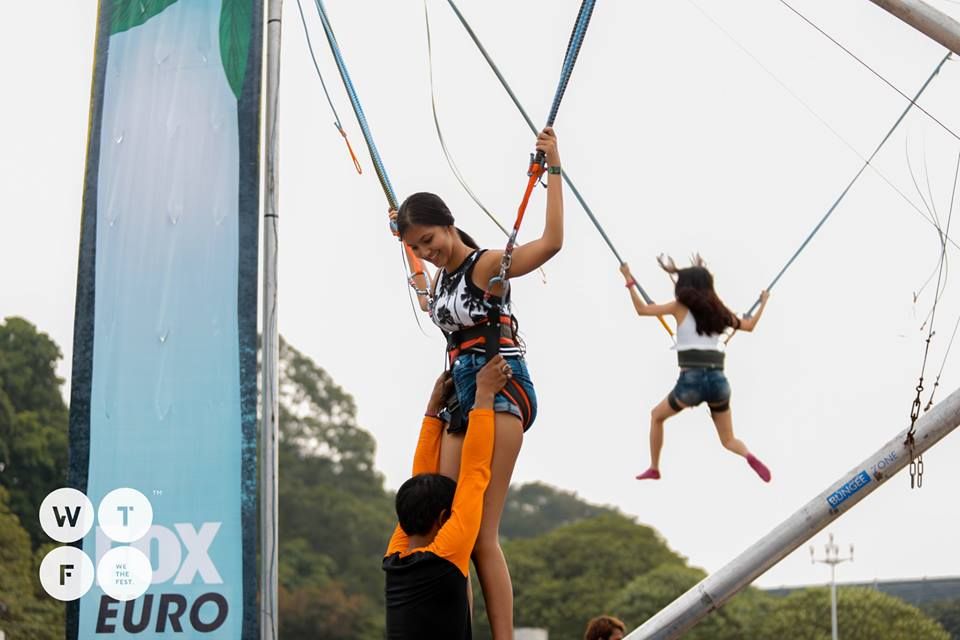 Sure, Fun Zone sounds like it's all fun and games. But getting the right pictures of your mid air pose on the bungee trampoline is serious business. But once you get it, everyone will love it! Yeay, at theme park and music concerts at the same time. #ILoveMyLyf
7. Sunset
Sure, Coachella got some pretty sunset overlooking the mountains and desert, but Jakarta skyline is as unique! Imagine looking at the sunset reflected on skyscrapers. That's some artsy picture right there. Set aside the instagram point of view, when the sun is setting, you would find yourself being very grateful to be able to go to the festival, and realize that this amazing festival is happening in your hometown. Not Singapore. #GoLocal
8. Free Hugs!
Look out for WTF's mascots with "Free Hugs" sign hanging from their neck. Wether it's a clown, a wolf, or a banana, you ought to take a hugging picture with them. It's just a great WTF tradition! What we love the most is you can request the clowns to do strange pose so they would look like adult clowns. You know what we mean.
9. Take a sick gig video!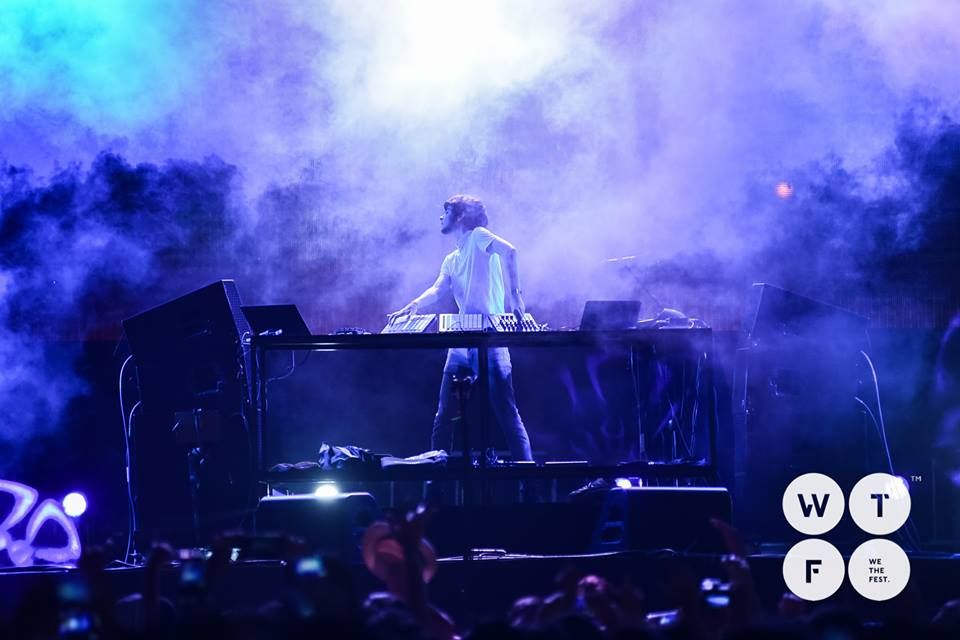 Give your followers what they missed at WTF. Get to the stages early and score a spot close to the stage and record a snippet of the gigs. Your followers will appreciate it. But don't forget to enjoy the gig yourself. While you are sending the videos on your feed, people who miss the festival is weeping at their home and they could just post some status such as : "WANNA GO TO WTF SO BAD. BYE PURITY RING AND BREAKBOT"
10. The stage!
We The Fest is known for their festive looking main stage. No exception for this year's WTF! Either take pictures of it with no one in it or a crowded version of the stage, day or night, they're going to come out great.
Whatever happens at the fest, you will always find the best things to capture your memories at #WTF16. It's either just some regular festival photos or hipster-esque pictures, they will come out great. And, you will have numerous likes on the pictures, because who wouldn't love the photos of #WTF16!
Photos : Ismaya Live
Editor : Alcander Alonzo