Lucy in the Sky With Diamonds
Lucy in the Sky With Diamonds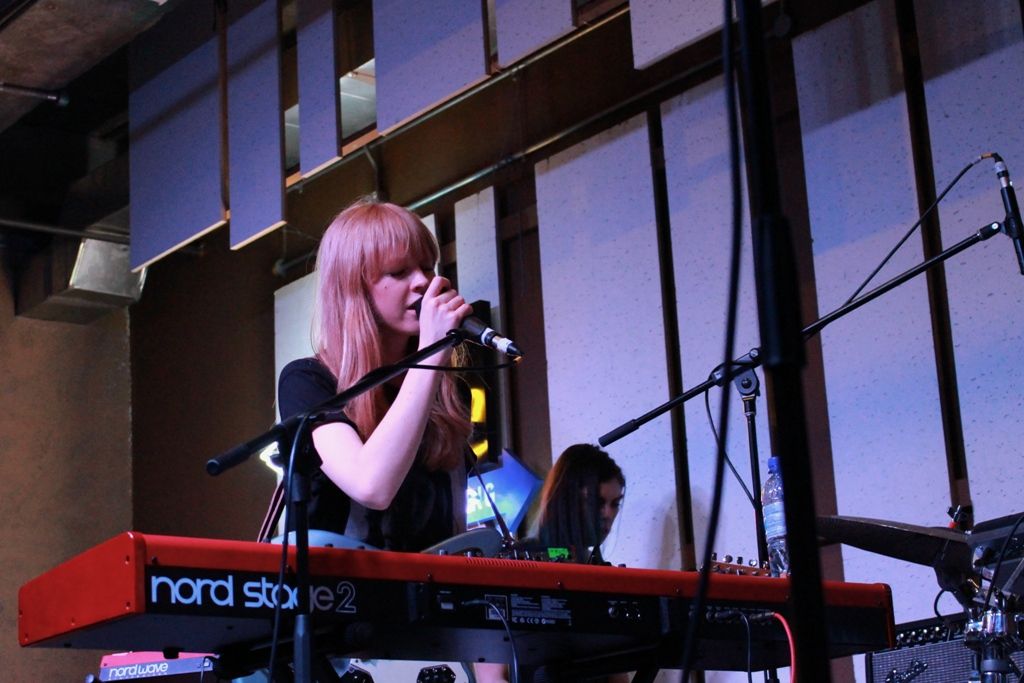 After taking a hiatus from tour to record her upcoming new album, Malaysians lucked out, being the very first set of audiences to enjoy unheard new materials from her yet to be titled sophomore effort; with Malaysia being the stage for her very first gig of 2014.
Modest, unassuming and small in stature, the petite redhead's entrance was greeted by the manic cheers of Malaysian fans as she wasted little time to dive right into "Lines", making the crowd cheer even more; as her smooth and raspy voice soon filled up the packed venue. New song "Sheffield" soon followed up, shifting the mellow mood previously created into an upbeat party. Though remaining lyrically genuine, the influence from touring with groovy accomplices, Bombay Bicycle Club, seemed apparent here with a song so catchy that it could make even the grumpiest scrooge break into a dance. The crowd clearly liked what they heard as multiple "I love you Lucy"s were shouted from all corners of the hall.
Lucy and co. then followed up with familiar tunes from her 2012 debut album: "Nightbus", "Middle of the Bed", and "Shiver" with the crowd singing along to every word. As Lucy took a breather to thank the crowd, shouts were heard asking her to introduce her band; and so she did, starting with the newest addition to the band: birthday boy and bassist: Johnny. The crowd then spontaneously burst out into a birthday song— and out of nowhere, a pint of beer was brought to him by a fan as an impromptu birthday gift. As the crowd sang, everyone on stage couldn't help their laughter at the over-enthusiastically co-ordinated reaction of the crowd. After regaining herself, Lucy then proceeded with introducing her drummer; Sam, multi-instrumentalist; Alex, and guitar player; Björn (or Béyonce as he is known among them); she also admitted to the enthusiastic crowd that it was her first time ever introducing them on stage as no one has ever asked before.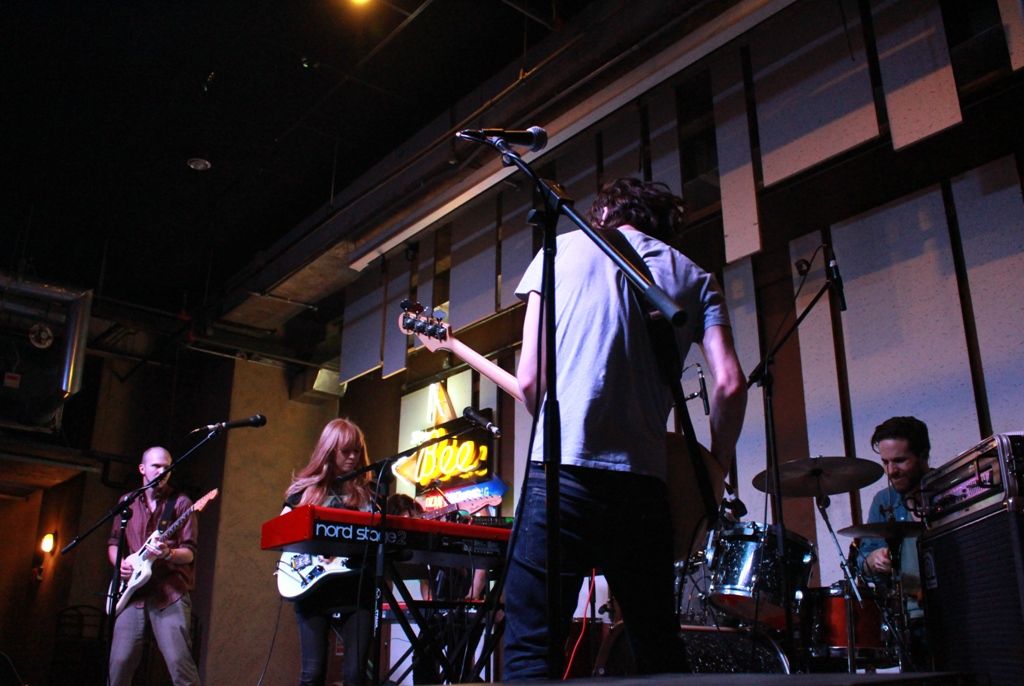 She then moved over to the piano as she starts playing more new songs; "Cover Up", "Nebraska" and "Köln". As her new album was written mostly on the piano, Lucy could be seen rotating between playing both the electric guitar and the piano as she sang, displaying her musical capabilities (at one point, even playing both simultaneously).
Lucy ended the night with her hit song "Bikes" which drove the crowd wild as they held on to her every word, dancing and singing along to the song. Every time she would sing the words "Listen up, listen hear everybody scream out loud" the crowd would scream with such tenacity that even Lucy was taken aback from the crowd's enthusiasm, shaking her head in disbelief that her music gained such a strong and loyal fan following all the way across the seas from the UK to Malaysia.
Before Lucy could even strum the last chord of the song on her guitar, the crowd already began chanting for more, and within a few seconds of getting off the stage; Lucy returned for an encore, picking it up with a rousing performance of "Be Alright". However, that still failed to feed the hungry and insatiable crowd as they kept shouting for more until Lucy gave in, ending the night with fan favourite "Don't You Worry".
Despite Lucy Rose's genuinely penned and angelically sung songs, she has often been unfortunately grouped by the media under the "guitar playing female singer songwriter" stereotype. Tonight, while displaying her virtuosity in the instrument as well as complex structures and time signatures in her songs, Lucy successfully proved her efforts to distance herself away from that stereotype with her sophomore album being something to definitely look forward to this year.