Measured Urbanscapes 'Satellite 2' With Metric
Measured Urbanscapes 'Satellite 2' With Metric
On the 2nd of December 2013 Indie-heads across Malaysia gather over at KL Live anxiously waiting the arrival of Metric for their debut performance in Kuala Lumpur. Starting December with a staggering performance by Metric would be like an early treat before the holiday season, not forgetting that it's also the epilogue to this years' chapter of Urbanscapes 2013, initiated by local favorite, Darren Ashley.
Roars of applause fill up the room accompanying the entrance of Metric to stage beginning with James Shaw, Joshua Winstead and Joules Scott-Key followed by the lovely front lady, Emily Haines. Not wasting time, 'Nothing But Time' debut their performance along with banger song from their new album, 'Youth Without Youth'. It didn't take long for Metric to capture the audience. By the third song 'Speed the Collapse', the floor was already raging with fans singing along to every lyric. It's evident at this point that the chemistry between the four is what makes their music soul piercing.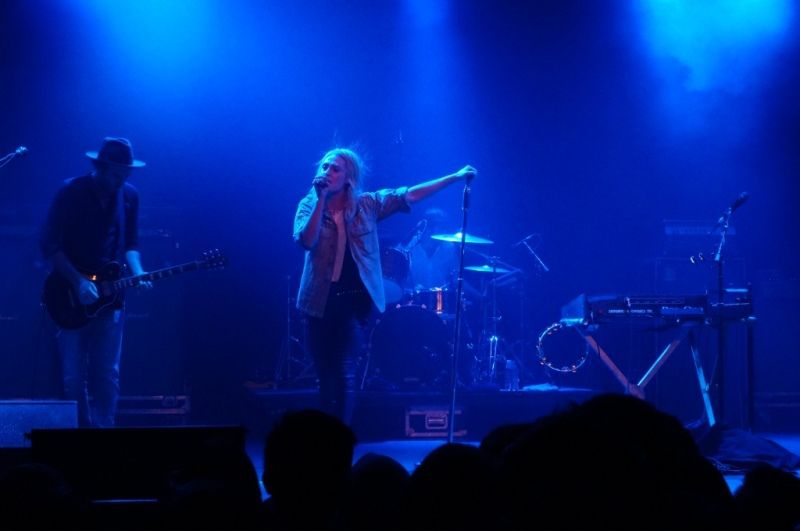 "How are you guys doing? Nice to meet you" said Emily backed by dying fans cheering away. 'Empty' followed after providing the audience with a flashback to a 2005 hit. Actions and choreography with the band is nothing but arduous. Haines' hip shaking and Shaw's guitar solo highlighted the entire song. Their showmanship was nothing but apparent, channeling their emotions from the stage to the crowd through every lyric. Not to mention that the wind machine blowing Emily Haines's hair was rather flattering.
Jumping back to recent times, the next part to their set revolved around their latest albums, "Synthetica", and "Fantasies". Started with "Help I'm Alive" fan-loved hits followed after, from "Synthetica" to "Breathing Underwater". From this part on, it felt like the lights from the stage was hypnotic, every move was so majestic and at one point it even felt like everything was in slow motion. Moving round the stage interacting with the crowd really showed off Haines' charisma, controlling the crowd from left to right, pumping up their hands and waving them together in unison. Also highlighted Winsteads' fancy footwork while he was playing bass.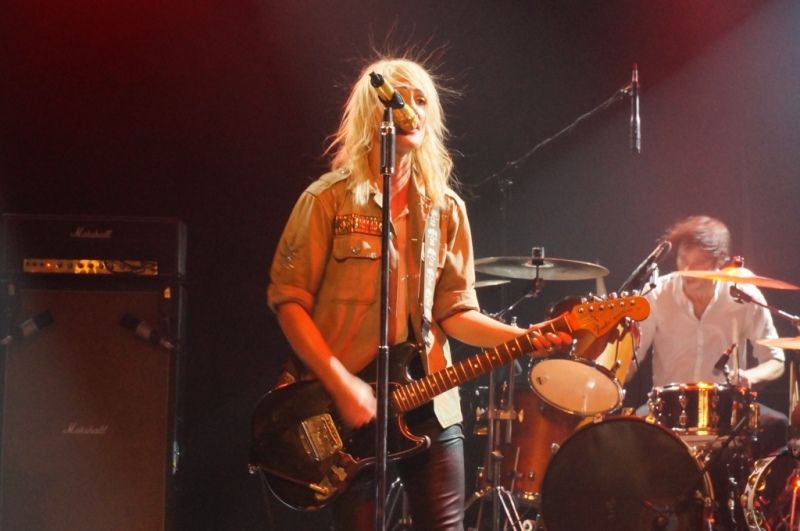 The echoing of electronic sounds permeated the room as the band exited the stage trolling the audience to think they're done. Not giving the band much time to rest, the only thing online casino that could be heard across the stage was the sounds of fans' chanting for more, stomping clapping and whistling alike to lure the band out for an encore. Granted of their wish, Metric graced the crowd to continue their show, merrily skipping back on stage waving by (and Haines' with a quick peace pose), and they started the next song.
It was almost like the floor beneath me was about to collapse, screaming fans and endless applause shook the room then re-introduced the band on stage. 'Black Sheep' came on, complimented the haunting vocals by the lead with flickering blue and red lights flashed up. Haines took a moment to complement the gig-goers for their valiant effort singing along to every song. "I'm impressed by your singing earlier, so could you guys sing this along with me" said Haines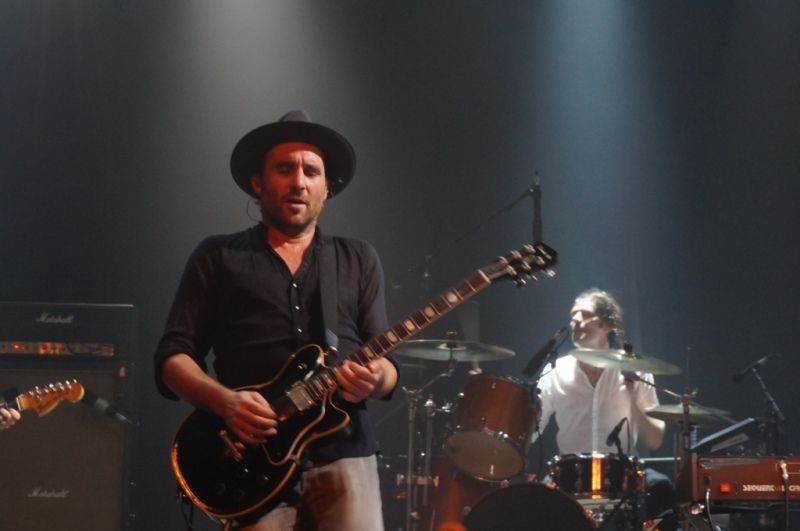 When the techies passed a guitar to Haines we all could expect what came next, but prior to play, Haines took her a go at some local lingo exclaiming "KorangCunGiler!!" [You guys are awesome!], along with wishing thanks with the compulsory "TerimaKasih". 'Gold Gun Girls' followed after, accentuated the chemistry between Haines and Shaw. The two were so in tune communicating through eye contact. I couldn't put my finger on it, but they really knew how to rally in a crowd, ending the piecewitha mind-blowing guitar solo by Shaw.
To tone it down, switching from electric to acoustic, Shaw backed up Haines' speech with melodic tunes. She proclaimed her thanks to her fans, overwhelmed by the support they got throughout the globe and how loyal her fans are. The closing to the event was an acoustic version of 'Gimme Sympathy', a chilled relax closed in contrast to their opening. Haines gathered every member together at the denouement of their show, led everybody to clap their hands and sang along till their last bow.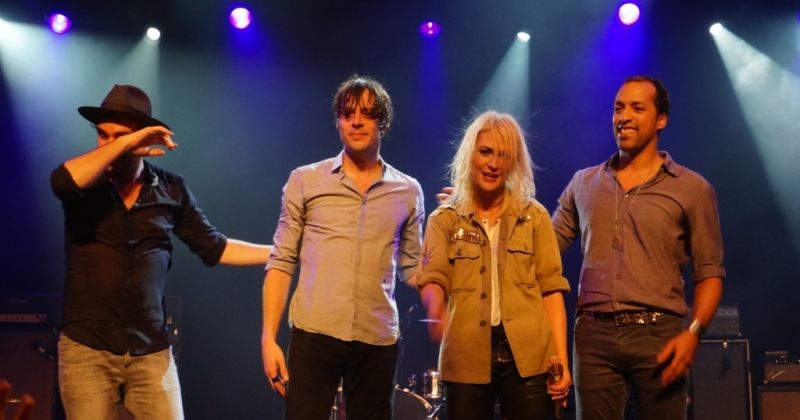 From finger dancing introverts to loud screaming college students, everybody was taken aback. Every song was meticulous, justifying Metric to be amongst the A-list bands of their genre closing Urbanscapes 2013 with nothing but smiles.