Music Gallery Lucky Number 7
Music Gallery Lucky Number 7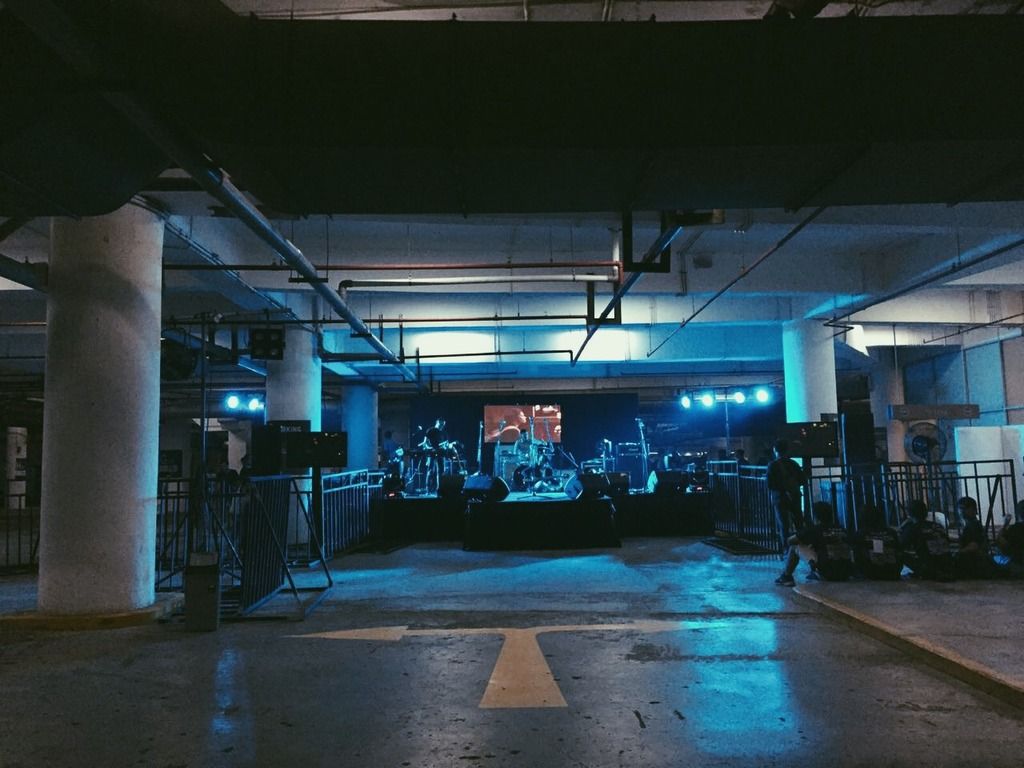 At the 7th floor of Kuningan City, Music Gallery came back for the, well, 7th time. The annual music festival by FEB University of Indonesia has become a regular thing for most people. They are known for bringing top notch headliners and form a kick ass lineups. Well, this is year was no different. After their very successful 6th Music Gallery last year by inviting Last Dinosaurs to headline, this year they take it up a notch and got Honne to headline. The whole day was a bliss but we have 7 favorite Music Gallery moments:
Peonies cooking up something good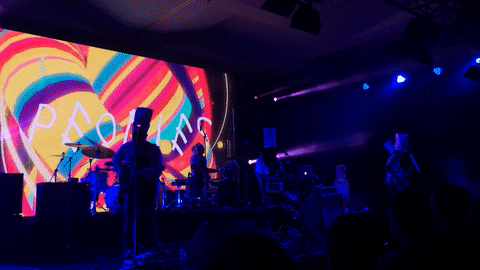 This Jakarta based band came on stage all wearing chef's hats on their heads. It was appropriate and relevant since they were cooking up something special for the audience to munch on. For 30 minutes they succeed in getting people's attention with their jangle-pop music and up beat songs.
Chill vibe
The vibe of the festival is the thing we love about Music Gallery every year. This is one the of chillest festival in town. Just hundreds of people gathered around in their own little bubble   at an indoor music festival high up on the 7th floor of a crowded mall on a weekend.
Polka Wars: Men in Black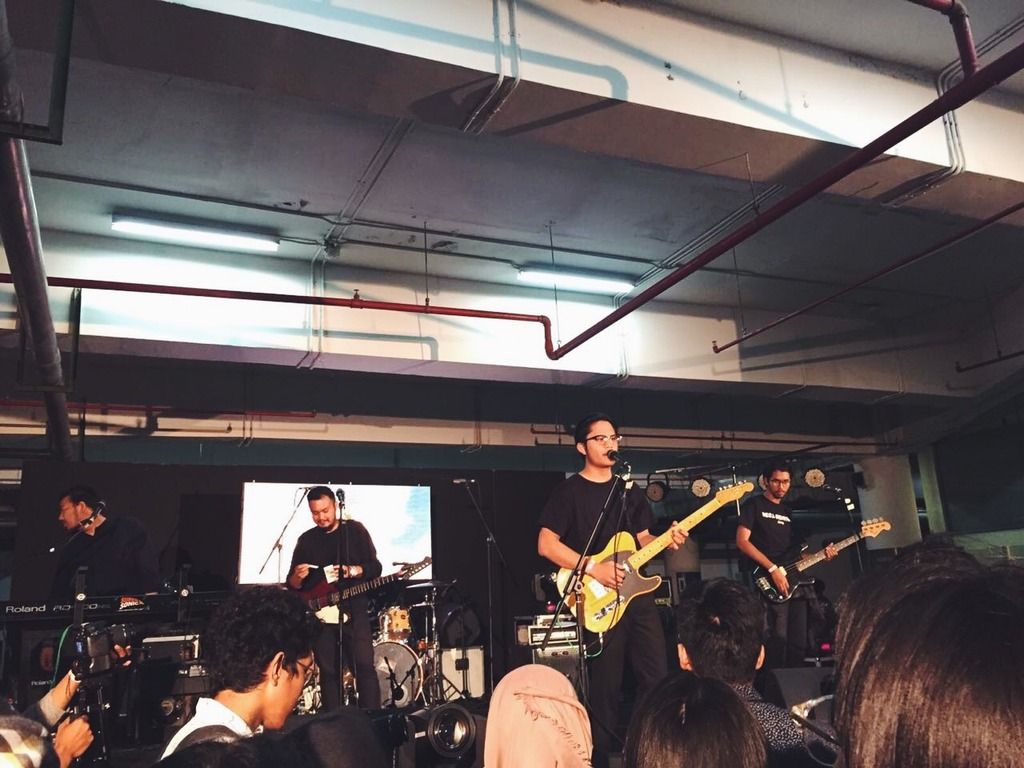 The five piece band from Jakarta, all dressed in black played the Intimate stage at the parking lot turned in to a venue. Polka Wars have been on the rise since last year, it's not a surprise that many people turned up to their set to chant " Mokele-mbembe" together. Even though it got pretty hot in the parking lot, the band managed to fully commit and show the crowds how to have a good time.
Stunned by The Trees and the Wild 
The Tress and The Wild set was mystical and powerful to say the least. The very dark yet alluring setting was in sync with their folk, post rock music. Our favorite moment have to be their live version of "Empati Tamako".  Charita Utami's voice was stunning and the whole performance was unbelievably empowering.
Out of Body Performance by Stars and Rabbit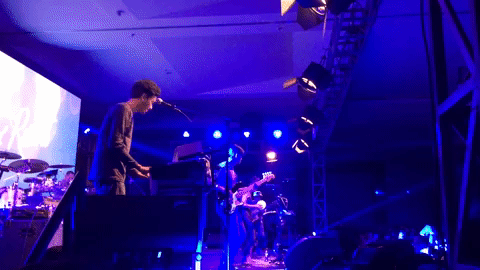 What can we say that haven't been said before about this band? Stars and Rabbit live set was a whole other experience. It's a "you have to be there to feel it" kind of situation. The energy Elda oozed was contagious. We could say that they are one of the highlight of the whole festival for us. A performance worth watching live.
Sweet Like Honne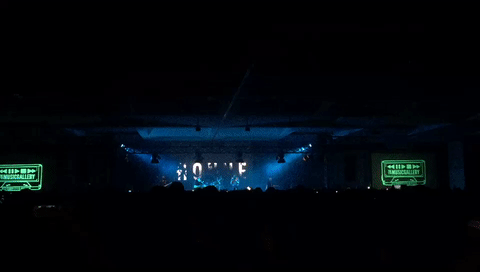 The cherry to the delicious sundae that is the 7th Music Gallery, Honne. Never have we seen such enthusiastic crowds. Even far before the London duo took their place on the stage, the crowds have been chanting their name begging them to come up stage. When they did, they surprised themselves on how many people knew their songs. The surprised look James gave to their bassist says it all. Indeed the crowds sang back every words, "Warm on a Cold Night", "Someone That Loves You", "Treat You Right", what have you, the crowds knew it all.
Crew Game on Point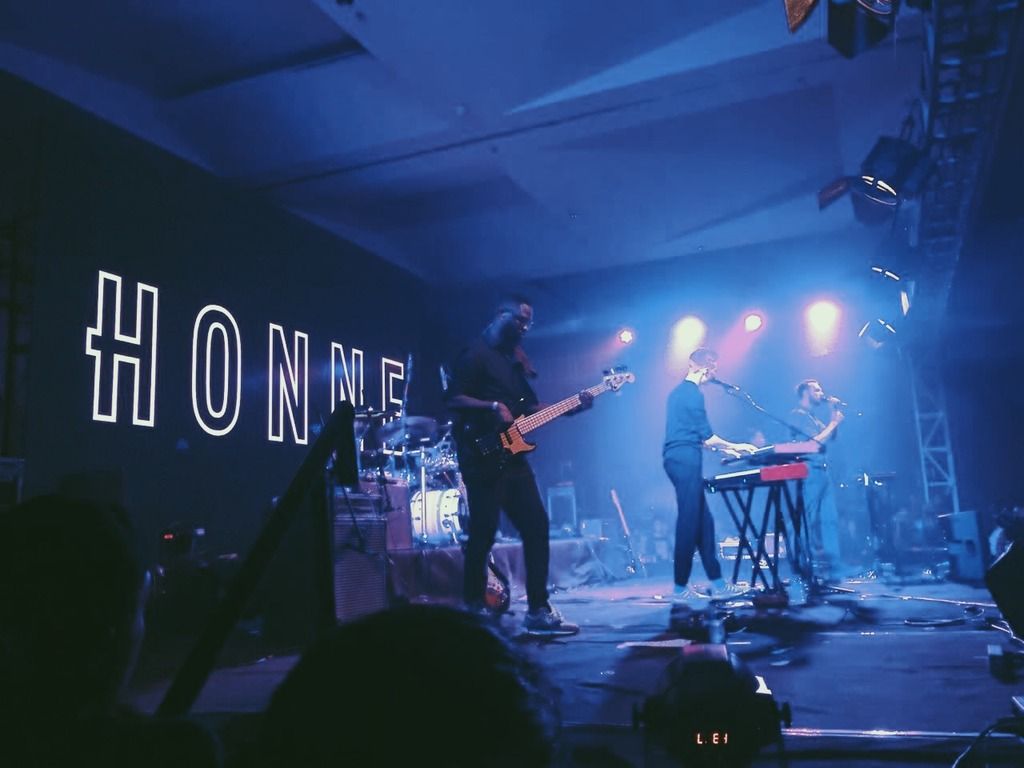 Another thing we love about Music Gallery in general is the crew. If you've been to any of Music Gallery event then you'll know what we're talking about. They have the greatest crew in festivals. They handled everything very professional and fun at the same time. It's evident when Honne was up and you can just see that every crew is a fan of Honne and that means that this festival is for them as much as it is for the crowds.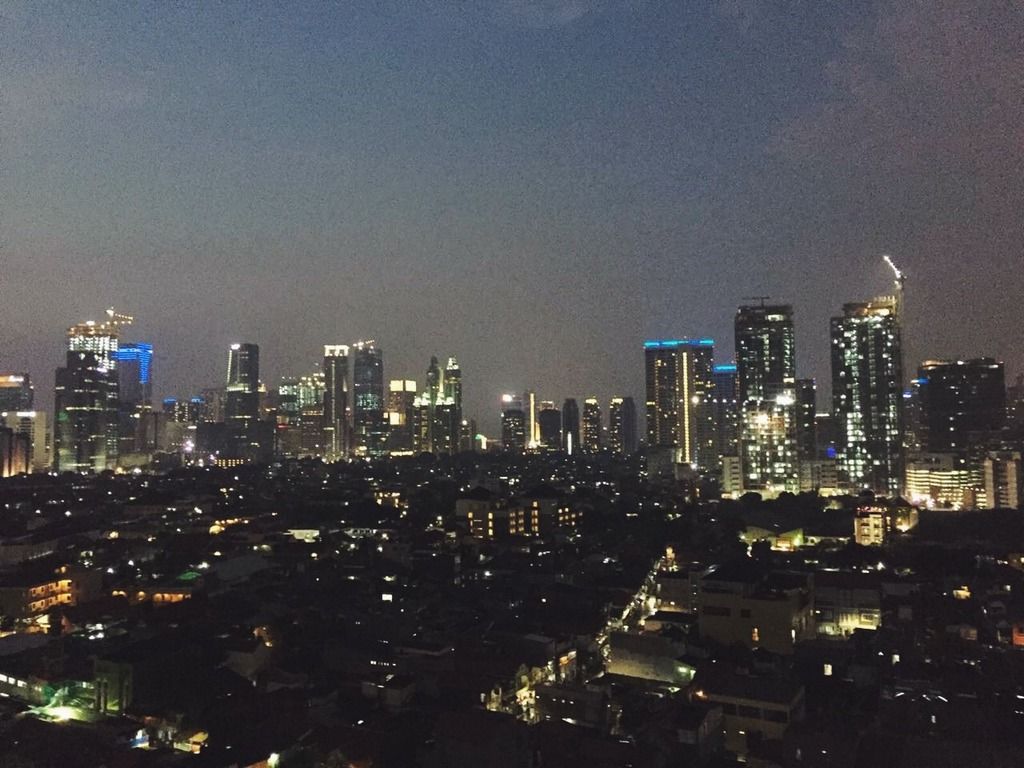 Music Gallery has once again proved their rights to be named as this country's 'biggest international indie music festival'. We look forward to the next Music Gallery!