Obedient Wives Club: Running Music Through A Noisy Filter
Obedient Wives Club: Running Music Through A Noisy Filter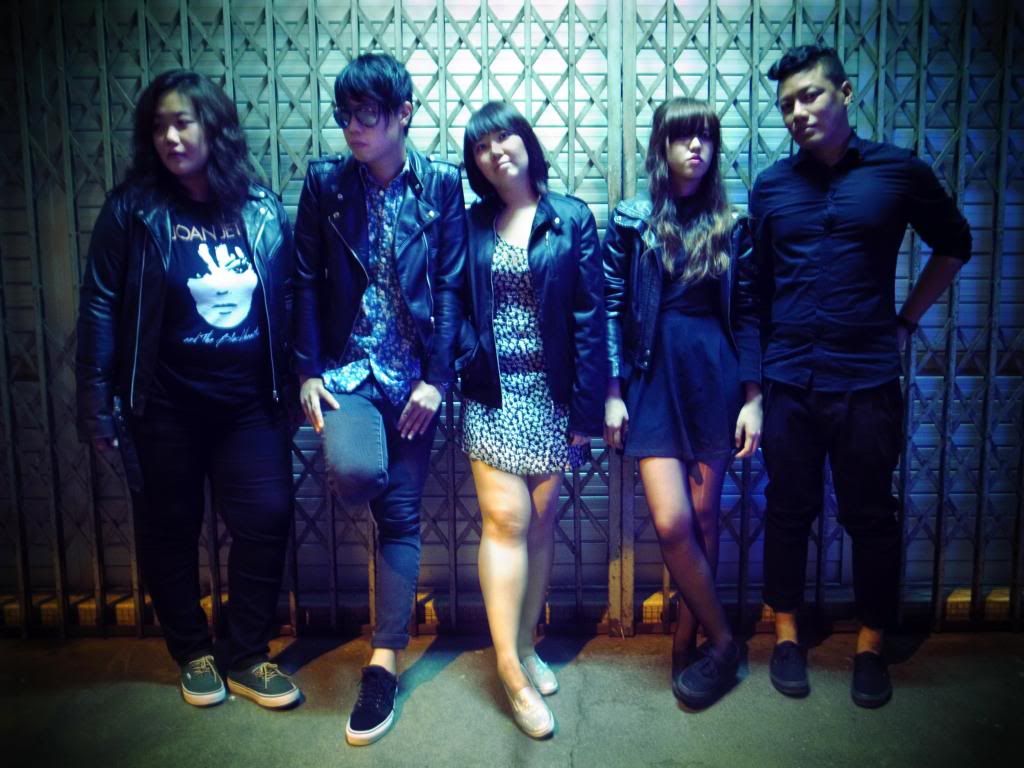 So finally after a while in Singapore, we've decided to dig deeper to this country's very own music scene and thanks to our gig friends, we found out about Obedient Wives Club or in short OWC. The band started making music since couple years ago, when Keith - the guitarist of OWC, decided to put something that's lack in Singapore's music industry. So keep scrolling down our page to get to know this band we saw first time live at Urbanscapes festival.
Please tell us a bit about the history of Obedient Wives Club?
YinQi: Keith had an idea for a fuzzy band with girl group vocals back in 2011 and he set out to recruit the various members. All of us are personal friends of his before the band, except Cherie who was introduced to Keith later and joined us only in early 2012.
Indie music in Singapore is much more being appreciate nowadays, I see lots of indie bands touring there, music festivals, and also Singaporean bands making their way on the industry, so what's your opinion about it? Is it really like that? How is the indie music (or music in general) industry in Singapore according to your view?
Keith: Lots of people listening and no one is playing. Actually I don't know if people even listen to the music. Attending festivals seem like the fashionable thing. A recent festival had a much better lineup than something coming up in January, but the one in January has become a brand name and people just attend it to be seen.
YinQi: I think there's definitely a growing demand for indie music among the younger crowd. Of course, "indie" is all subjective as the internet makes discovery of bands easier, and technology allows just about anyone to make music from their bedroom. Personally, I see a healthy drive in the local music industry, regardless of the genre and standard of the music, but better to have many people trying to make music than sitting around waiting for that one good band to drop!
What is your best gig experience? And what do you think having the same stage as Franz Ferdinand later on at Urbanscape?
Keith: Best gig attended – Pearl Jam 1995. Played – Beach Fossils support slot. The crowd was extremely close to us. Haven't listened to Franz Ferdinand since 2005 so I most probably won't know half the songs they'll be playing.
Y: Recent best gig experience has to be our Singapore Night Festival show in August! We had ample time and organizer support so we actually had backing vocalists and live violinists accompanying us. Very cool. I'm trying not to think too much about sharing the same stage as Franz Ferdinand. Probably as the lead vocalist, I will just do some research to see how he and other big bands make use of the huge stage space and improve on presence!
Lastly, we're making playlist every week from different bands, would you mind to make one playlist that consist of 10 of your favorite songs?
K: Gallant's "Manhattan" and Rhye's "Open" 'coz they are both make-out/sex music!
Y: Since I'm still on my high from Camp Symmetry, I will give some love to my Danish dudes Mew and their epic "Comforting Sounds." The song is back on my iPod after a long hiatus and still sounds as good 10 years after it was released. Another tune that I still love, even after 10 years too, is Death Cab for Cutie's "A Lack of Color". There's just something very lulling about the opening guitar notes that makes me want to close my eyes and let the notes wash over me.
Lennat: "Love Is To Die" by Warpaint – Stella's drum parts are beautifully intricate. I'm sold within the first 10 seconds of the song; "Strife" by Savages – Dystopian Post-punk that gives me chills every single time.
Sulaiman: "Set It Right" by How To Dress Well – it's about coming to terms with losing someone; "Løb Stop Stå" by Boom Clap Bachelors – it reminds of a road trip with a loved one.
Cherie: "Porcelain" by Snowbird – it's Cocteau Twins's new band, 'nuff said; "40 Days" by Slowdive – it's my current heartbreak song.
–
Listen up to the mixtape we named "Journey of The Past Future" (A Mixtape by OWC)
Journey of the Past Future (A Mixtape by Obedient Wives Club) by Svanamix on Mixcloud