We The Fest 2017 Hunts For New Indonesian Acts Through 'Submit Your Music'
Indonesia's annual summer festival of music, arts, fashion and food WE THE FEST launches SUBMIT YOUR MUSIC that serves as a platform for up-and-coming Indonesian musicians to showcase their music and stand a chance to perform at We The Fest 2017 set to be held on 11, 12 & 13 August 2017 at JIEXPO Kemayoran, Jakarta.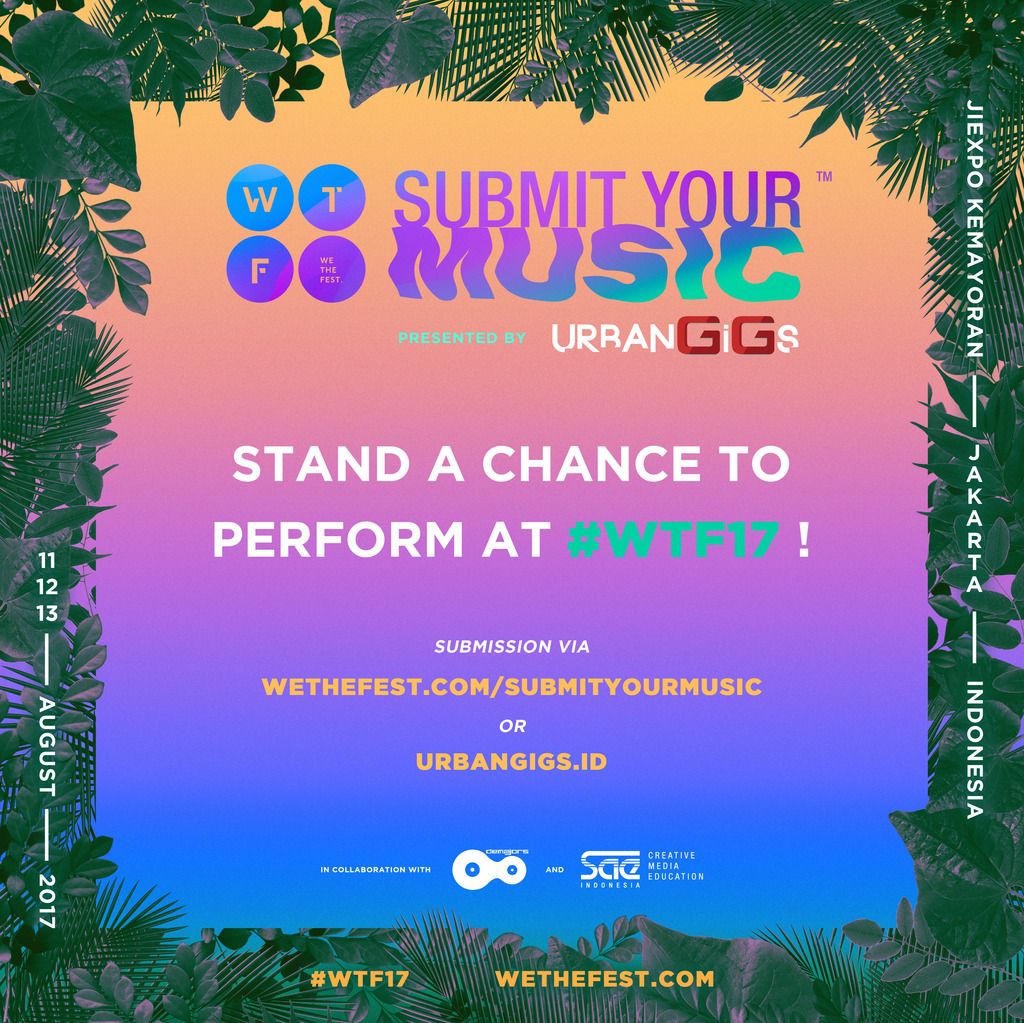 Musicians in the format of a band, solo singer, group or DJ can apply online at www.wethefest.com/submityourmusic. "There are a lot of amazing Indonesian musicians out there who haven't got the exposure they deserve." said Sarah Deshita, Assistant Brand Manager of Ismaya Live the organizer of We The Fest. "This time with UrbanGiGs, we are collaborating once again with Demajors Records to launch Submit Your Music with support from SAE Music School as well. We are very excited to discover fresh new talents from all over Indonesia as we also open the submission for singers, groups, and DJs for the first time ever."
            Music submission opens unti 30 June 2017. Ismaya Live and Demajors will choose 12 acts to battle it out at the Submit Your Music Showdown set to take place in July where there will only be 3 acts that will perform at the festival in August and will also win music courses from SAE Music School. The complete terms & conditions can be found at www.wethefest.com/submityourmusic.
            Last year Hello Benji & The Cobra, Pijar, and Westjam Nation came out as winners and shared the stage with international acts at We The Fest 2016 such as Purity Ring, George Maple, Hermitude and Alina Baraz.