Apollo 18: The Not So Rookie Band Anymore
Apollo 18: The Not So Rookie Band Anymore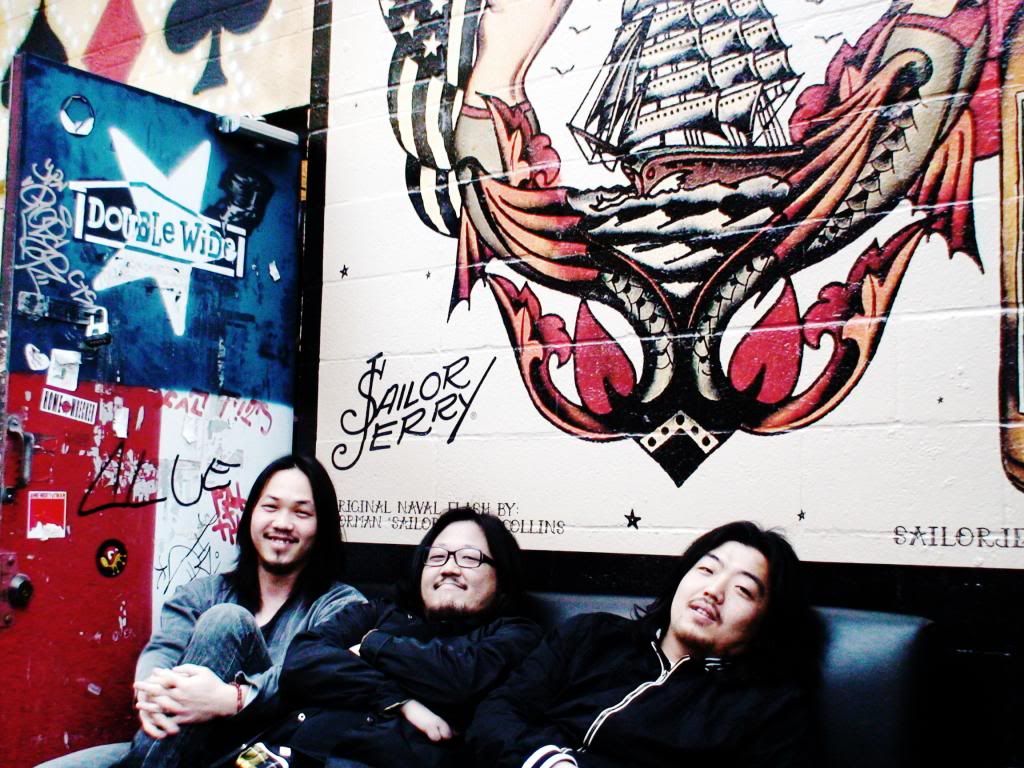 The movement of Korean rock music is spreading right now, and it leads me to this pretty much kick ass band Apollo 18, the band that won "Hello Rookie" prize for South Korea's most promising young act of 2009, "Rookie of the Year" award at the 2010 Korean Music Awards, and gained wider success after their performances during South By South West in 2011. The band doesnt afraid to show off their riffs and their heavy metal rudiments drumming skills sometimes, and surely looking confidence as the future seems looking bright for them. So what've they been up to nowadays? Their very own bassist, Dae-inn Kim are willing to answer it for us.
How did you guys end up with Apollo 18?
Before Apollo 18, I made music as a solo artist under the name Jellyboy.  I wanted to play some concerts as Jellyboy and posted online that I was looking for backing musicians.  Hyun-seok (guitar) and Sang-yun (drums) were two of the musicians I hired to help me perform my songs live.  The three of us got along great and really enjoyed playing music together so we decided that we should form a new band.  Hyun-seok and Sang-yun had to do their Korean military service first, though.  We started Apollo 18 in the summer of 2008 after they were finished in the army.
I chose the name Apollo 18 for our band kind of by accident.  Hyun-seok was wearing a shirt one day that said "Aloha '76" on it.  The writing on his shirt was kind of strange and I misread it as "Apollo 18."  I thought that sounded like a cool name, so I suggested it to Hyun-seok and Sang-yun as a band name.  They said any name was fine with them, so we became Apollo 18 from that day!
What's your biggest influence in making music?
We're influenced by everything we encounter.  We all like a wide range of musical styles and acts.  All three of us are also influenced by our friends, movies, good beer, nature, and all of the other amazing things we experience every day.
How would you describe your music to people?
We're a rock band.  Sometime we like to play loud and fast music.  Sometimes we like to play slower, post-rock styled songs.  Sometimes our music is a bit psychedelic.  Sometimes it's a bit funky too.  Sometimes there's screaming.  Sometimes there's soft singing.  But it's all just rock 'n' roll to us.
What Apollo 18 song do you want to recommend to new listeners?
People should listen to "Warm" and "End" from our Red album.  "End" comes right after "Warm" on the album so it's easy to listen to them back-to-back.  I think together they give a good overview of what Apollo 18 is like.
How do you feel about being able to play around the world? Did you ever imagine that you'll play in Canada, USA,Japan, Taiwan, and other places outside Korea?
It's always an awesome experience to get to play in other countries.  We did our first Canadian tour in September and played a few club shows and performed at the Pop Montreal music festival while we were there.  We had a fantastic time.  Canada is a beautiful country and all the people we met were so kind.  We got to eat real poutine too and it was so f#cking delicious!
When we first formed Apollo 18 I thought we'd just be doing this mainly for fun.  I thought we'd play around Seoul's Hongdae area and hang out and drink together.  I never imagined being able to tour abroad and having the chance to share our music with people from so many different backgrounds and cultures.  Over the past 20 months we've been able to play gigs throughout Korea and overseas in the United States, Japan, Taiwan, and Canada.  We're so grateful for this.  Hopefully we'll be able to do more international touring in 2013.  We'd love to visit Europe, and would also love to do more gigs in Asia and North America.
What's with the names of your albums? Why do you choose colours?
Red was chosen because we recorded the album in the winter.  It was really cold then, so Red made us think of warm things.  Blue was recorded in the summer.  Korea's summers are really hot and humid.  Blue made us think of cool things.  We chose Violet as the title for our next album because the colour violet is a combination of the colours red and blue.  We named our last EP Black because the artwork I designed was black.  The colours we chose to use are just for names.  There's not much meaning behind them.  To us, the music on an album is much more important than what an album is called.
Are there any musicians you want to collaborate with?
I just want to make music with Sang-yun and Hyun-seok.  We've had some guest musicians we're friends with join us onstage to perform some songs together live before and that was a lot of fun.  But when it comes to writing and recording music, I just want to play with my band mates.
Do you have any particular musicians or bands you like to listen over and over, currently?
Right now I'm listening to a lot of old classic pop songs.  I'm listening to a lot of Sepultura's music too.  I love Sepultura.
Are there any indie rock bands you'd like to recommend to us?
Korea has a lot of good bands!  Juck Juck Grunzie, Galaxy Express, Jambinai, No. 1 Korean, 13 Steps, and Modsdive are all great acts and are definitely worth checking out.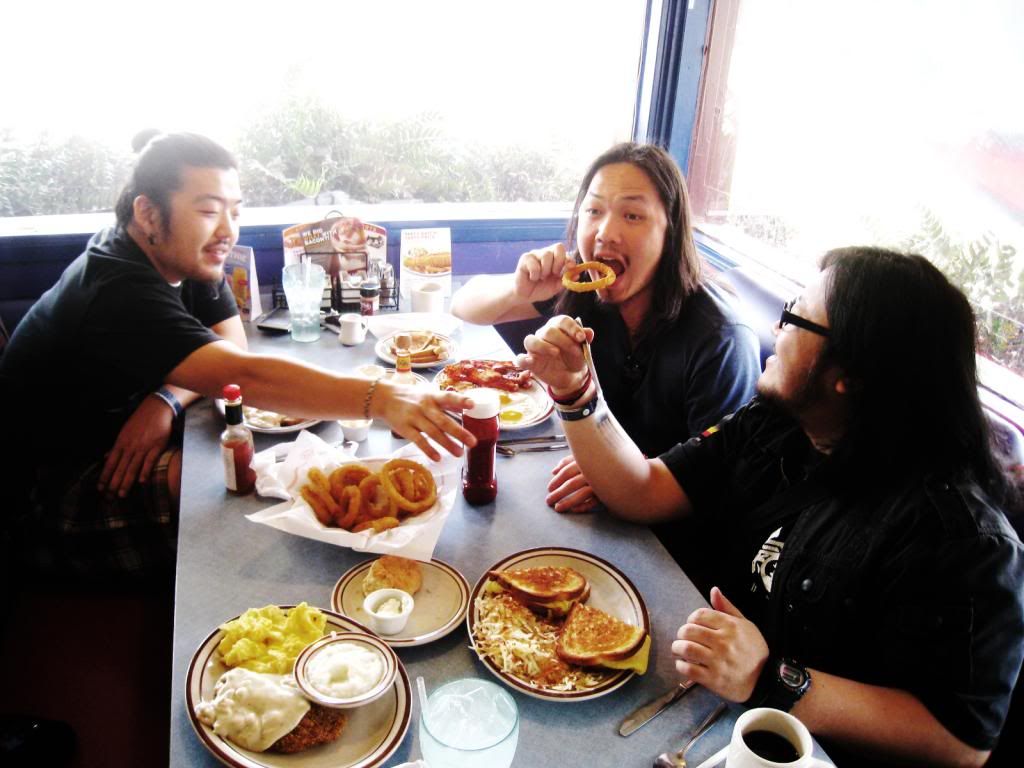 Do you have any plans for the coming months?
We have shows scheduled in Seoul on October 24 at Sangsang Madang, November 16 at Club FF, and November 17 at Salon Badabie.  The November 16 gig will be a charity concert for SOS Children's Orphanage.  We're currently working on music for our next full-length album.  We're not sure when the album will be finished, but we're hoping we can release it sometime in the next few months.  When the album is out, we'd like to do more touring throughout Korea and overseas as well.
–
So headbangers outhere, be prepared for the invasion of korean rock from Apollo 18!