DWP16: Level of Excitement from The Biggest Rave Party in Asia
DWP16: Level of Excitement from The Biggest Rave Party in Asia
Our ears are still ringing from last Sunday, or is it just us not wanting to let last weekend go? Yes, we 're still having a hard time moving on from #DWP16 last weekend (Dec 9th & 10th). Just like last year, DWP came back with two days full great dance music and all round raving time!
So much happened in this year Djakarta Warehouse Project. From having some of the biggest DJ atm to bringing back the biggest paint party, Life in Color Kingdom adding more hype and interest for this dance music festival. In fact, because this year's DWP promised so much, the hype and excitement for #DWP16 have been heightened months before the actually day of #DWP16. Here are the cycle of excitement we endure during the last few months en route to #DWP16
1. When the first lineup was announced
That moment you saw your favorite DJs name plastered in the official #DWP16 poster, your testosterone level went through the roof. You couldn't shut up about how good the line up is this year to your mates and they kinda let you freak out until you calm yourself down.
2. When you scored your official ticket to rave
After the line up, came the time to buy your ticket to party. You regularly check up on #DWP16 official social media account to know when the first pre-sale is on. You've been saving up since #DWP15 and when you finally got your ticket to rave at #DWP16, you let a sigh of relieve because you finally did it! Permission to rave, granted!
3. -1 Day
A week before the actual day, you started to talk constantly about the upcoming festival. When the day before the big day arrived, your body has shown symptoms of early start of raving. The signs were clear, it's hard for you to concentrate on your job, you had a hard time sleeping in because all you could think about was how hard you're going to rave the next day, and your ear craved for some EDM tunes.
4. The Big Day: Day 1 of #DWP16
You've been waiting for this day for so long by now. Though it started later on the day, your level of excitement mounted hour after hour since the time you opened your eyes. But the level of your excitement peaked when you finally arrived at JIExpo and saw the iconic Garudha Stage, where most of the magic happened.
Day 1 started with a bang! The lineup at each stages were equally great, made it even more difficult for us to choose. We spent most of our day 1 hanging out at the Neon Jungle stage. Starting with the uber kawaii "TOKIMONSTA", she may be petite but her stage presence was as grand as the size of the whole crowd. She handled the crowd like a pro!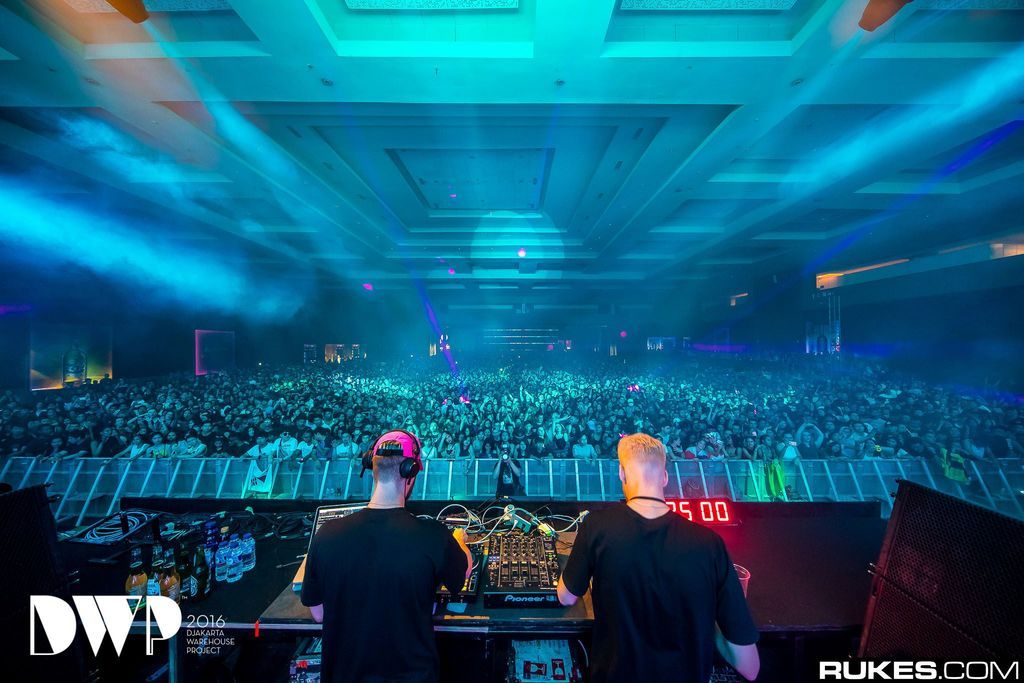 Next up high on our list was "Snakehips". The duo played us remixes of classics like "Ms. Jackson", "Drop it Like It's Hot", "Soulja Boy" and even a remix of Rich Chigga's "Dat $tick". They wrap up their set with their hit "All My Friends" which got everyone in the crowd raved hard.
The time came for "Alan Walker". The mysterious, half covered faced DJ had some pumped up energy that was contagious! Getting on and off the deck simultaneously with the confetti!  But the highlight got to be the last number "Faded", which people were really in to!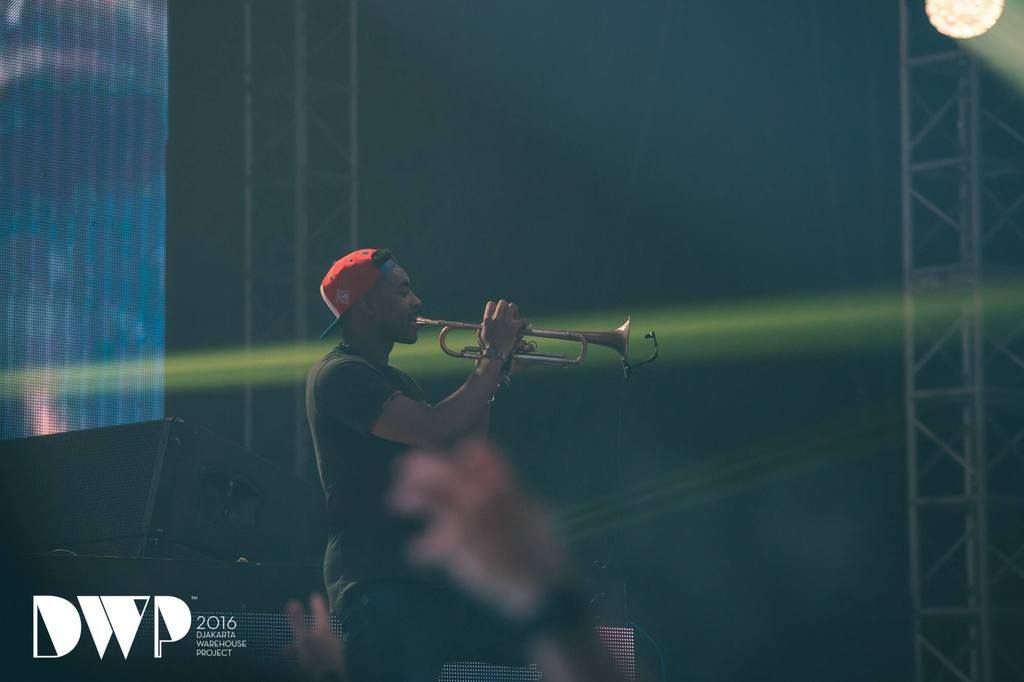 "Rudimental" was the highlight of the Neon Jungle Stage for us. They usually travel in group, but even with just DJ Locksmith on deck and Mark Crown blowing the trumpet, they still managed to raise the roof! From playing "Not Giving In" to "Feel the Love" they never failed to deliver. The even played Flume's "Holdin On" which was a treat.
"Zedd" and "Martin Garrix" equally wow the crowds and closing day 1 at the Garudha Stage. Both DJs were two of the most anticipated and most looked forward acts this year. The crowds definitely showed it!
5. Big Day 2.0: Day 2 of #DWP16
Day 2 rolled on and when you thought you could toned down your excitements just a little bit, but your level of excitement stayed the same, if not heightened. You're still like a kid in a candy store. Thinking about all the raving you could still do that day made you all giddy inside.
You watch DJ after DJ taking that big stage. "Dipha Barus", "Lost Frequencies", "Blasterjaxx", "DJ Snake", and "Hardwell" were warming you up for the real party, the "Life in Color" party that is! Yes, #DWP16 brought back the largest paint party in THE WORLD to the "Life in Color Kingdom" stage. It was as wild, as colorful and as animalistic as you thought it would be. This is the time when your level of excitement has reached its max.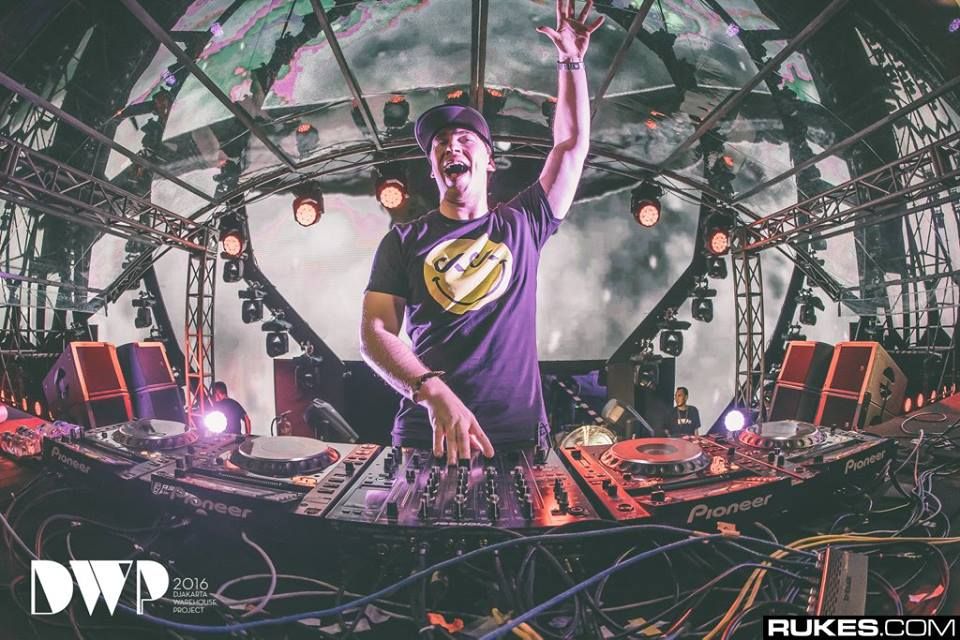 6.Post #DWP16 Depression
Good things have to end somehow and it finally hits you that #DWP16 is done and over. Your ears were still ringing, your head heavy with memories of the raving good times the last two days has brought you. Although your sadness and post #DWP16 depression was shortly changed into another excitement about #DWP17.
Whether you like it or not, Djakarta Warehouse Project is something everyone is looking forward to every year, it has become a routine and a part of everyone's yearly plan. We raised our glass to you #DWP16, what a weekend that was.