Horsing Around at Urbanscapes 2014
Horsing Around at Urbanscapes 2014
Upon seeing the seemingly lacklustre line-up, we were honestly doubtful of how the event would turn out. But after reaching the Awana Horse Ranch and exploring the grounds, we have to say that their bold decision to move their focus from merely being a music festival and opening their doors towards a more broader scope of the arts has definitely paid off.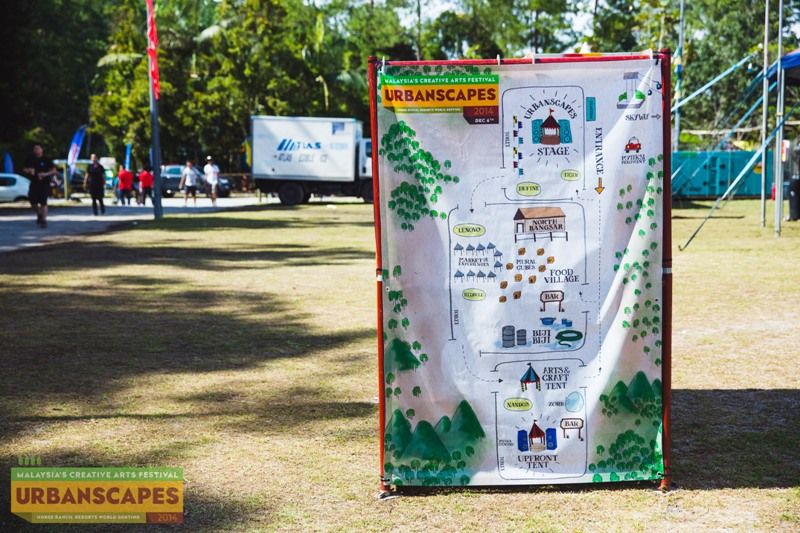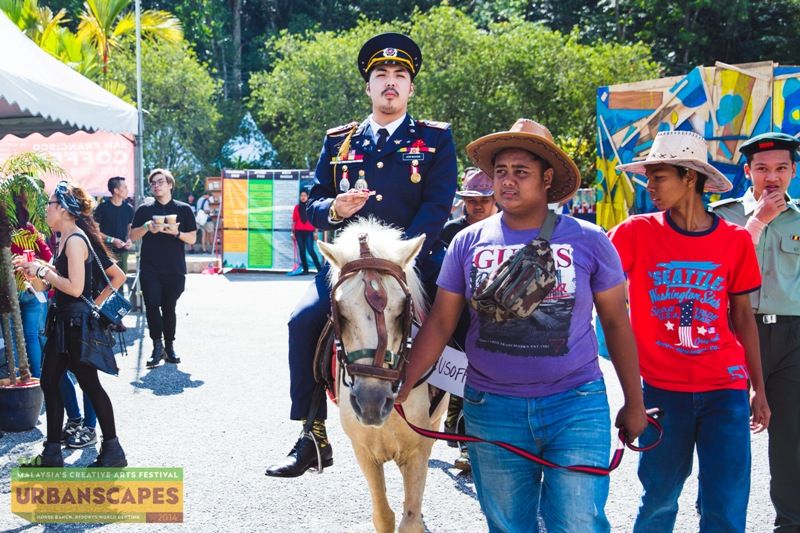 Entering the large grounds of the music festival felt like entering a world of it's own, with every new area creating a new experience for the festival goer. One of our favourite spots being the North Bangsar stage, which acted so much more than just a stage, as it was in fact, a literal city of it's own, equipped shops that mimic Bangsar: Malaysia's popular "hipster" district. This city had everything, from an "UnCaring Pharmacy", a "Maybebank", a "One Door Cinema Club" and even a zoo (filled with invisible animals).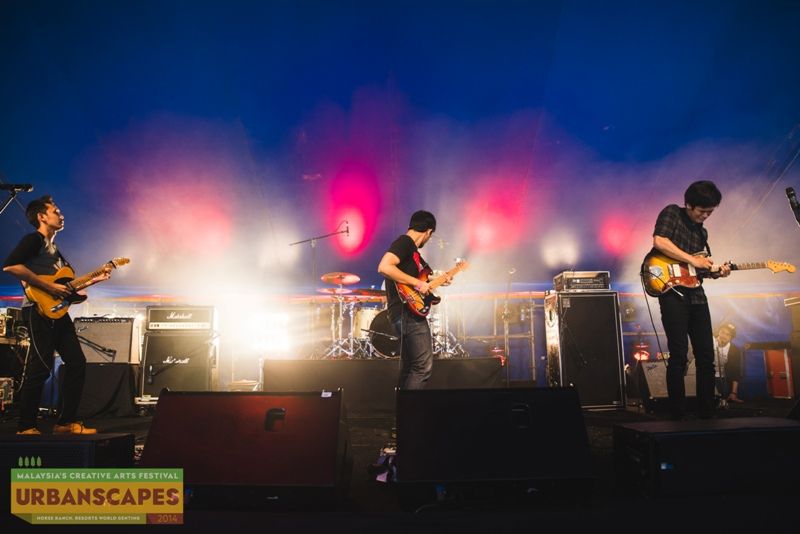 On a musical note, this years Urbanscapes line-up featured a large amount of home-grown acts, with the spotlight being on local math rock outfit, Dirgahayu, which can only be described as the Malaysian toe. This local act blew us away, because not only were they tight, but from watching them play, it was clear that they were enjoying the music as much as the crowd was too.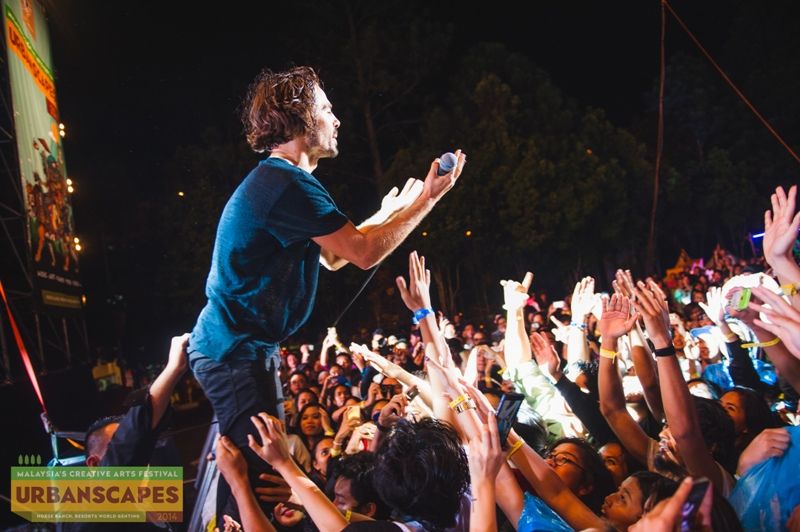 Even as the rain started to pour, nothing could dampen the spirits of the crowd as headliners Local Natives took the stage, starting off gently as they played the songs from their latest release, Hummingbird. Watching how in-sync they all were as they harmonised together was an experience of it's own, as they sang their three-part harmonies so effortlessly that it seemed like they were just born to harmonise together. At the end of their set, Taylor Rice took a moment to mention how they previously agreed to stop touring for the album, but made an exception for Malaysia — an announcement that was met with cheers of appreciation from the crowd. But even with that, the crowd was still shouting for more, forcing the Local Natives to continue on with a drum-crashing, ear-drum bursting encore of "Sun Hands".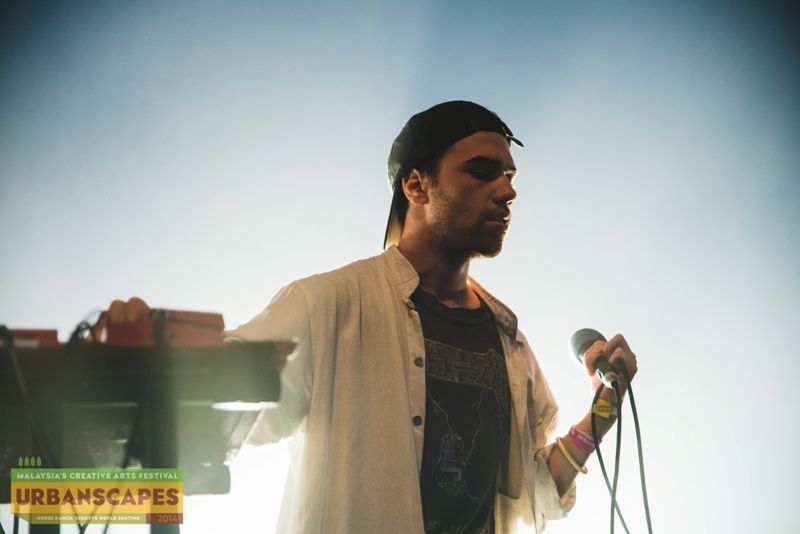 Amongst the headliners, Aussie boys Jagwar Ma's performance was probably the most hyped up of them all, as their extended outros got the whole crowd pumping in the Upfront tent as the crowd couldn't help but to start crowd surfing as the grooves took over.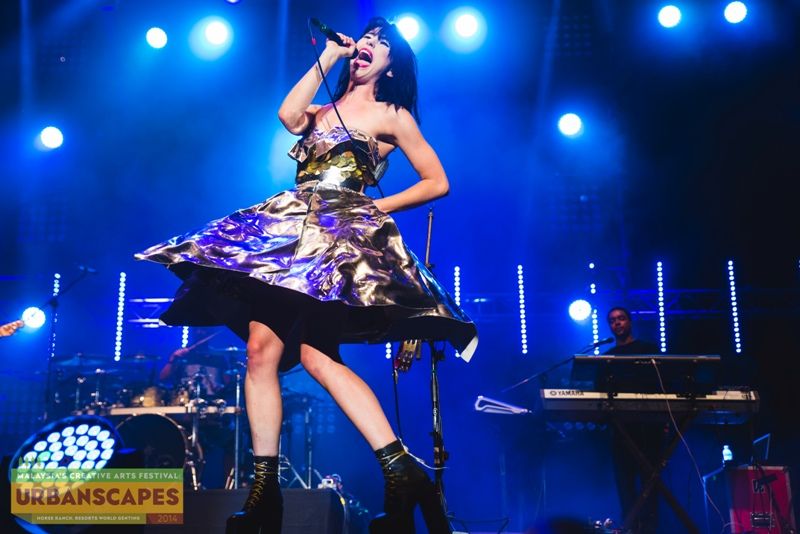 Donned in a show-stopping dress that can only be described as quintessentially Kimbra-esque, was the last headliner of the night, Kimbra. Who took command of the stage with her vocal prowess, but never failed to engage the crowd in a performance which was as personal as it was electrifying.
Beyond the tight acts, the main highlight of Urbanscapes 2014 had to be the Marketplace of Experiences, which preyed on our inner cheapskate with an array of free food, books, activities and a whole bunch of different experiences.
We have to confess that we spent an excessive amount of time at The Kitchen Table Restaurant and Bar's booth; but who could've helped it! Their remodelling of our childhood delicacies into modern new forms teased our nostalgia and tickled our tastebuds, with our favourite being the adorable ice-kacang in a cone. And since they don't serve this normally in their restaurant, this was a foodie moment that could only be experienced at Urbanscapes 2014!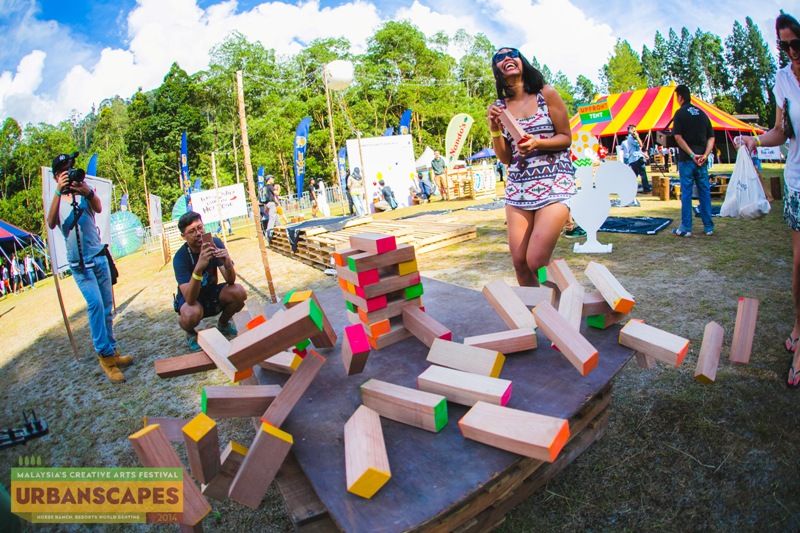 Poking fun at the cliché of festival girls in floral headbands, they even had a booth equipped with freshly cut pastel coloured blooms and ferns, where you could make your own unique headbands. We have to admit that the booth did well in improving the quality of the usually tacky plastic headbands usually seen on the heads of festival attendees. Also, did we mention that it was free?!
Besides just being a great music festival, this year's Urbanscapes was a festival of art and experiences, truly living up to their title of being Malaysia's Premier Creative Art Festival.
(Text : Adeline H / Photos : All is Amazing)