Lalala Festival: THE FIRST INTERNATIONAL FOREST FESTIVAL IN INDONESIA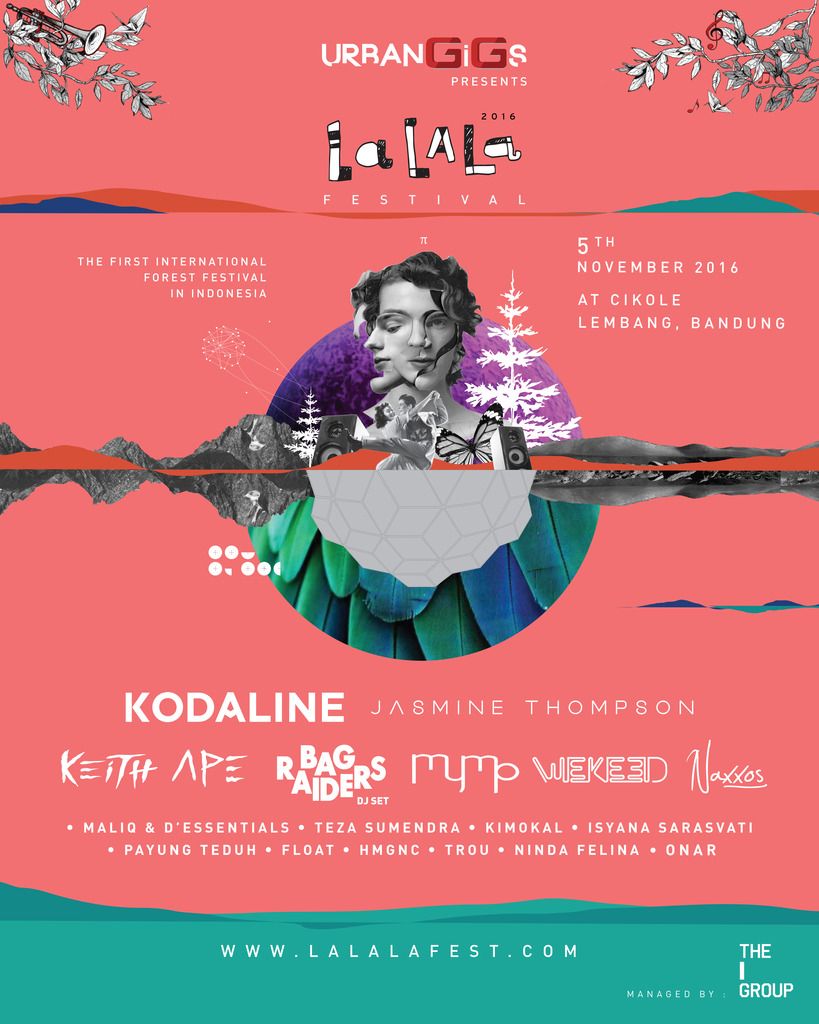 Bandung needs an event where crowds can enjoy different types of artists and environment to put Bandung on the map on a national and international level. Events in Bandung needs to reflect for the creative and exceptional town that it is. THE Group is humbly present you, LaLaLa Festival: The FIRST International Forest Festival in Indonesia. LaLaLa Festival came about to shift the paradigm that is currently occurring in Bandung. An event of LaLaLa Festival's caliber and concept has never been done in all of Indonesia. LaLaLa Festival is a representative of the greeneries and cool air that is surrounding Bandung. It is an event that will be attended not just for the attraction and entertainment value but also for the climate and unique scene.
Located in Cikole Pine Forest, Lembang; Bandung, LaLaLa Festival will be held on 5th November, 2016 with an internation forest festival theme. The location is surrounded by tall pine trees and the quite sound of the wind. LaLaLa Festival gives a new ambiance for the Millennial crowd to enjoy. It is the first event in Indonesia that delivers a different experience. Where else can a forest be used in such a way as a channel that administers live music concerts and carnival, furthermore it is a place where one is able to enjoy a cool and breezy weather. "LaLaLa Festival is not only going to create an environment that is relaxing for visitors by providing them with food and beverages but also a lively and exciting atmosphere of interactive games. The ambiance at night will be created by placing colorful lights all around chosen locations in the forest for visitors to enjoy",said Adhitya Bryan, Project Leader of LaLaLa Festival.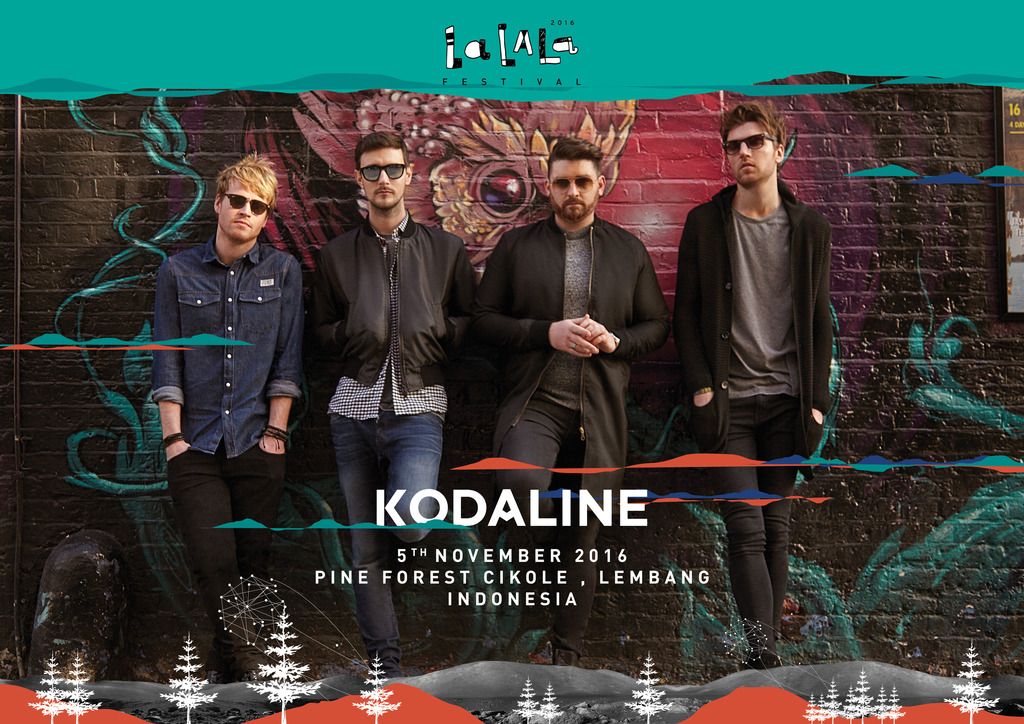 Not only the concept that will give you an exclusive experience, KODALINE will also exclusively perform for the first time in Indonesia. What hasn't changed since the four friends from Swords became famous is the emotional power of their music and the connection it commands with fans. Another Headliners, Keith Ape, a South Korean rapper who made his notorious song "It G Ma" featuring a quartet of Korean and Japanese artists, the song became viral and has successfully made a mark in the Worldwide hip-hop scene. Our youtube sensation who has hundred million of viewers on youtube through her cover song, Jasmine Thompson, will perform at LaLaLa Festival with her particularly smoky, eerie voice. Australian electronic band a.k.a BAG RAIDERS with its famous single Shooting Stars will rock the woods with their chillin' beats & rhythms.
WEKEED is a Parisian electronic duo who received a phenomenal reaction to their breakthrough track 'Wild Child'. . 'Wild Child' has now reached more than 42 Million views on Majestic Casual's YouTube channel and is the most viewed video on the channel and the best selling track on Majestic's. Naxxos and MYMP will be also your perfect companion in the middle of the forest, only at LaLaLa Festival. The Indonesian Musicians will also be performing for LaLaLa Festival, from Maliq & D'Essentials, Isyana Sarasvati, Teza Sumendra, HMGNC, Float, Payung Teduh, Kimokal, Bottlesmoker, TROU, Mustache & Beard, Playfvl Cab, DJ Ninda Felina, Onar, and many more.