Local Vocal (No. 13): Tetangga Pak Gesang
Local Vocal (No. 13): Tetangga Pak Gesang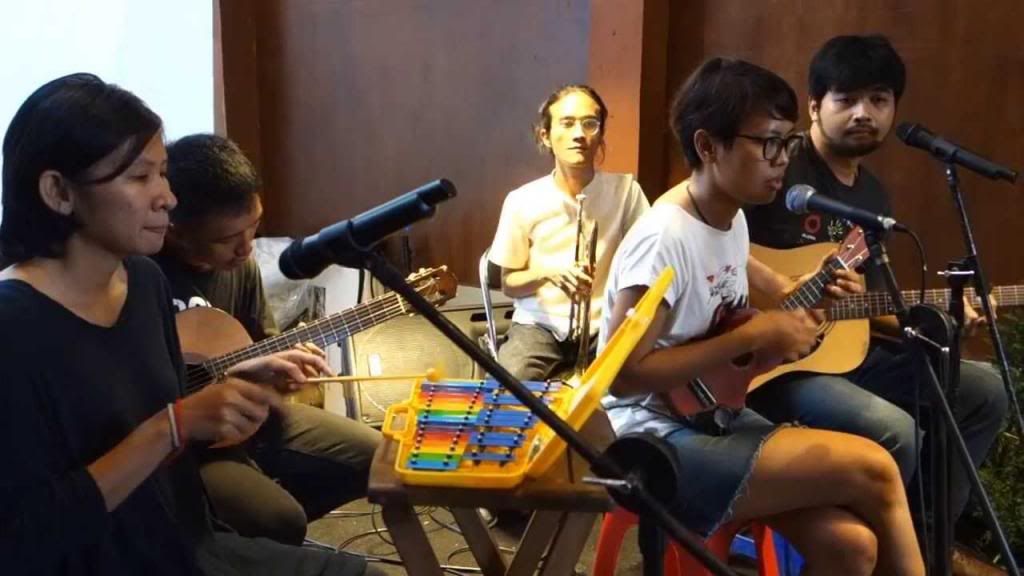 Happy birthday, Bandung. The place where leave is always on delay, the place where searching becomes an activity, the place where stopping by turns into staying in. It is one of the best moments in life to see something changing gradually. Whether it is good or bad. You will always learn something new.
Refreshment perpetually goes into our mind. It should come into our ears and eyes too. For our ears, this is a new reference: Tetangga Pak Gesang. Catchy name for our eyes, isn't it? Arum Tresnaningtyas Dayuputri (vocal, ukulele), Ari Mendrofa (vocal, guitar), and Meicy Sitorus (vocal, glockenspiel) impress us with joy and cheerful rhyme and melody.
The name comes from the famous Gesang, well you surely know him. Composer of Bengawan Solo and also known as Indonesian keroncong maestro. One of the band's members happened to live at the same neighborhood with him. So, they decided to use it for their music name.
They are one of agent of change and they are from Bandung. Let's hope that music will always grow into a good aspect in our life from anywhere. Live long and prosper, Bandung!
Twitter: @musiktetangga
Soundcloud: Tetangga Pak Gesang