"Love Can Save the Universe"- Love Garage 2014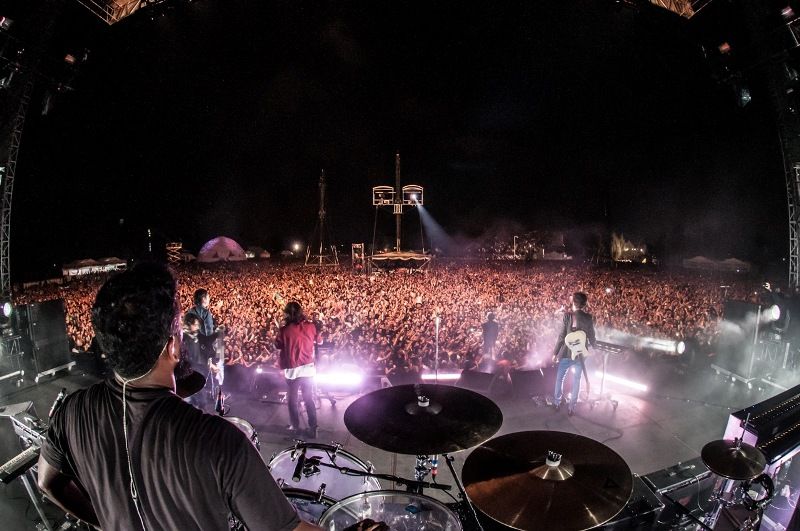 We all knew that Phoenix were about to have a show in Jakarta since someone posted a screen capture of Phoenix's latest tour list on Twitter, but it was "who will be the promoter" that will bring them to town. So, after all of the rumours spread out, Ismaya Live tweeted an official statement on their Twitter that the Versailles-based band will be the headliner of Love Garage 2014 on January 17th 2014, "@IsmayaLive : #confirmed PHOENIX for #LOVEGARAGE14 in Jakarta 17th Jan 2014. It's definitely gonna be a great ENTERTAINMENT!! cc: @IsmayaLive @future10".
Phoenix will kick of their tour in 2014 by visiting Osaka on January 12th. And this will be the Versailles-based band's second time to have a show in Jakarta, their first was on August 1st 2009 at Bengkel Night Park (now Potato Head Garage). Phoenix are an alternative rock band from French who were formed in 1999, the band consist of Thomas Mars, Deck d'Arcy, Christian Mazzalai and Laurent Brancowitz. The band have released five studio albums and one of them won The Grammy Award in 2010 for 'Best Alternative Music Album' by defeating Yeah Yeah Yeahs, Depeche Mode, Death Cab For Cutie, and David Byrne and Brian Eno.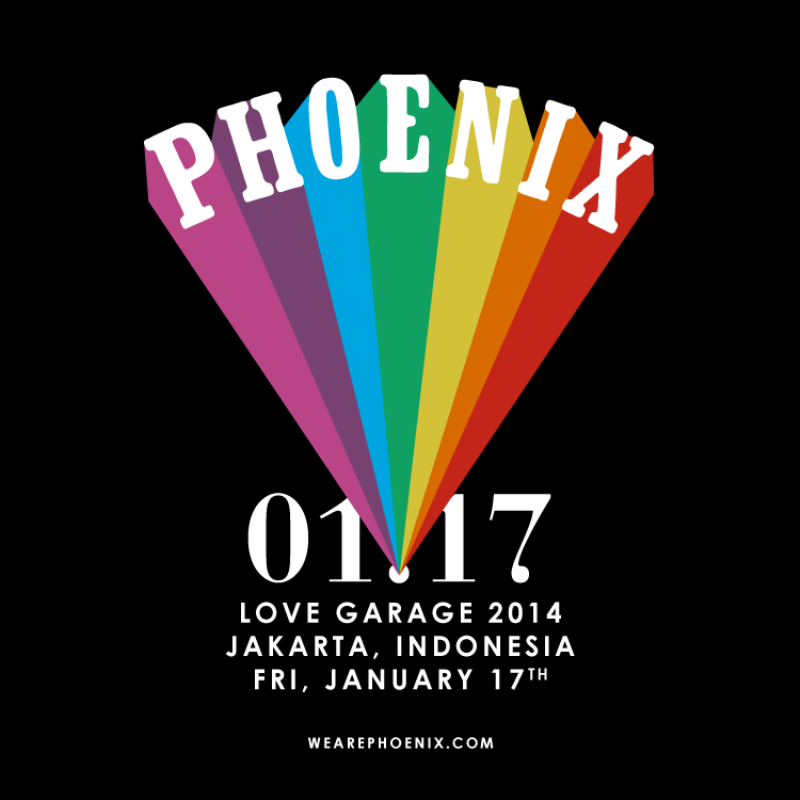 According to Ismaya Live, Love Garage 2014 will have another names to be announced and the tickets will be on sale on November 9th. The first presale is IDR 490.000, second presale is IDR 590.000, and the normal price is IDR 690.000. The festival will also bring up "Love Can Save the Universe" as their theme for next year.
In the previous years, Love Garage had Two Door Cinema Club, Royksopp, and Yeah Yeah Yeahs to headline the annual festival, and Ismaya Live are promising the 2014's Love Garage will be bigger that the last editions and will take place at EX's Park.
Well, we have got our clams ready to welcome Phoenix in Jakarta!