M83 and the Muddy Aftermath
M83 and the Muddy Aftermath

After a successful Tame Impala concert last month, KiosPlay is hitting another home run by in-viting M83 to Jakarta. The concert was held last Saturday, May 21st 2016 at Lapangan D, Se-nayan.
Since releasing their seventh and latest album "Junk" the electronic band from French has been on a world tour constantly. This follow up album of "Hurry Up, We're Dreaming" has taken them all around the world, touring in the US, Europe, Asia, and the UK. Their live shows have been witnessed by so many people all around the world, with nothing but good reviews followed each and every shows. With festivals and headlines shows scheduled until November, we're just happy their stopping by in Jakarta for a night of absolute fun!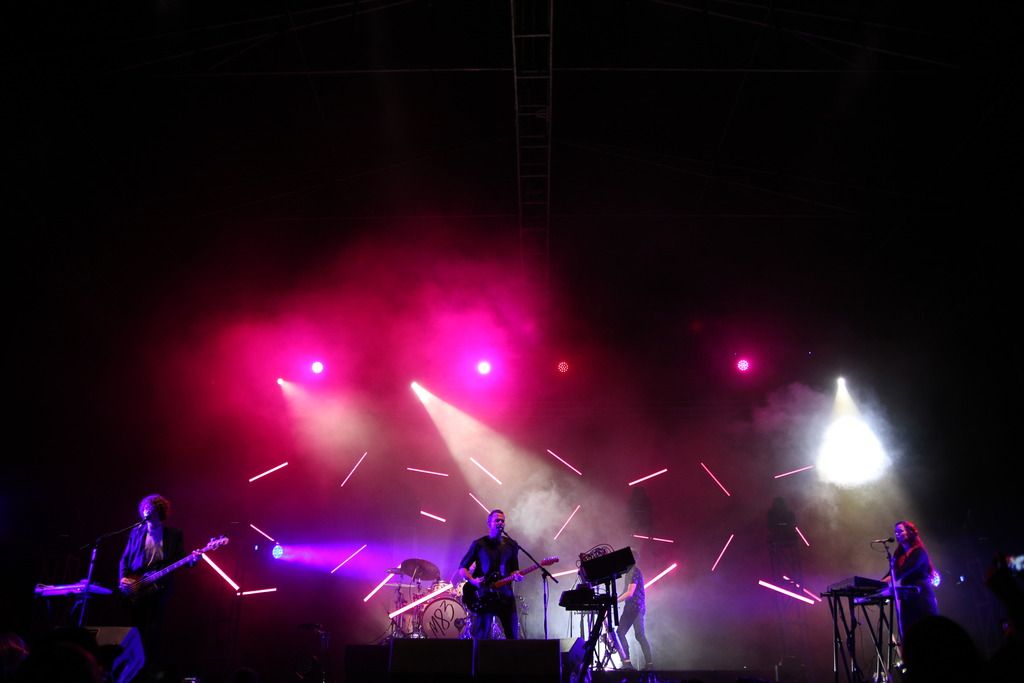 The day started with heavy rain that covered Jakarta in small floods here and there. But we packed our colorful rain coats, put on our squeaky rain boots and braved the rain. We went to the concert and we can assure you, their show is one you should not miss! Especially with Bottlesmoker opening with their fun headpieces, we were keen to not let the rain stop us from having a great time despite the muddy aftermath.
Here are some of our favorite moments from that great night
1. Anthony Gonzalez and the gang explosive energy is contagious
The way they own the stage is a sight to behold. The multitalented members of the band switching from one instruments to another in full forces makes you a wee bit jealous on how talented they all are. Anthony's synth and guitar skills were out of this world! Also, they way he and Jordan rocked those guitars together, man that was some mad performance.
2. Hearing all your favorite songs live is nothing short of a magical moment
Watching M83 plays your favorite songs while singing and clapping a long with them is a surreal moment. Not only you get to see your favorite number came to live but you get to share with other thousands of excited fans is exciting in a whole other level! "Midnight" never sounded so good!
3. Kaela Sinclair will give you a run for your money
The newest member of the band, who replaced long time member Morgan Kibby, have been stealing spotlights since she started touring with M83. Her soulful and powerful voice is not one to be missed! Her live version of "Oblivion" will make you weep with joy. Another crowd's favorite is her version of Go! A red haired goddess she is.
4. Stage full of lightsabers
What is a live show without attractive staging and lights? M83 got you cover! Wave like lights in the background and Star Wars lightsaber look a like lights splattered all over the stage complement their music perfectly. Plus the colorful rainbow hue lights makes you feel like you're in a Woodstock fest in a galaxy far far away.
5. You afforded the right to brag that you've been to an M83 concert
Tell all your friends, family, colleagues, what have you, that you have indeed been to an M83 concert and you are a living proof that will tell all the good things about going to an M83 concert. You went and witnessed the greatness of Anthony and you have earned your right to brag! Ps: you got your mud stained shoes to prove it.
Huge thanks to KiosPlay for kindly inviting M83 to Jakarta! We can't wait to see what else they got in store for us.