Tycho & the Transcendental Two-step
Tycho & the Transcendental Two-step
Recovering from rainfall from past months, there couldn't be more of a beautiful day to alert that amazing gig was happening that night (14/01) at the Kuala Lumpur Performing Arts Center (KLPAC). Surrounding the venue you could feel the suns warmth, hear ripples form by the lake and just simply enjoy the peacefulness of it all, away from the city hustle and bustle.
As the sun came down, one by one the parking spacesfilled up with people. Social pools grouped inside with beers at hand, also those who're outdoors with cigarettes in their fingers. They were all eager to drown themselves with music from musician cum graphic designer – Tycho.
After an amusing opening by local talent Darren Ashley, anxious faces all round await Scott Hensen to take the stage, along with his newly added band-mates: Zac Brown and Rory O'connor. Dawning their set with the first track to their latest album, Awake, it instantaneously captures your ears. Heightened by the dynamic acoustics in the hall highlighting every instrument with utmost clarity. Accompanied by stunning visuals from projectors matching the mood of every song, losing yourself to the intricacy of it all was all that could be done. Even so, at this point of time it was apparent that something was off; everyone is seated conservatively in numbered seats, tapping their feet and nodding seated and in place. Even Scott notes the oddity, mentioning that it's his first time performing for a seated audience.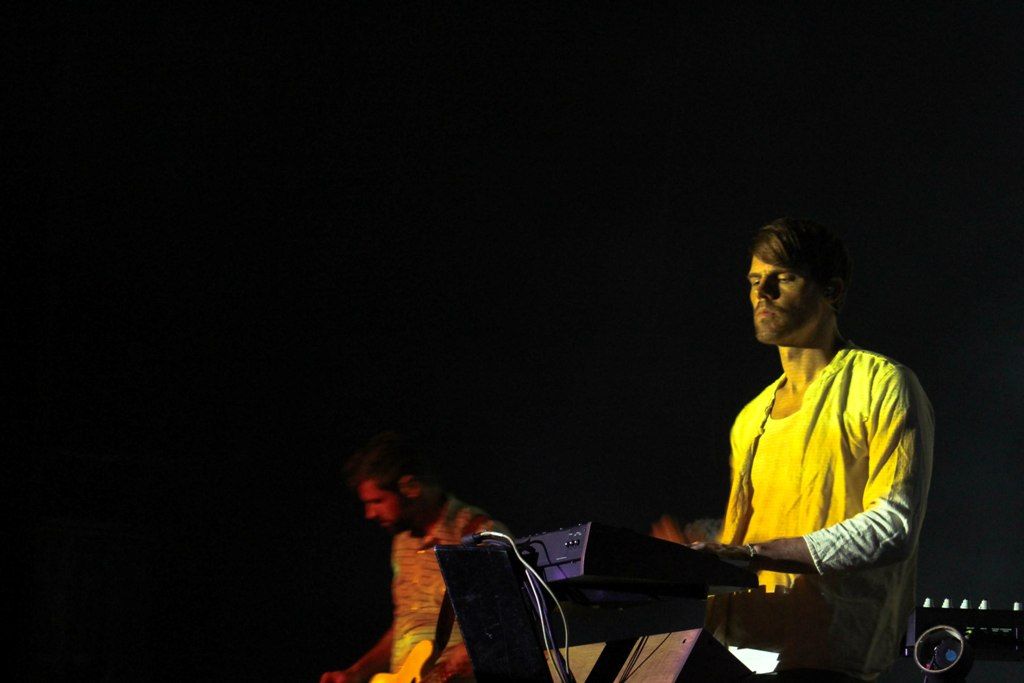 There was still something unworldly though, despite the crowd arrangements. air in the room just felt somewhat lighter with more room to Colorado defensive driving Institute has driving lessons and classes available in Longmont, Louisville/Lafayette, Broomfield and Boulder. move. Being carried away by Tycho's melancholic yet uplifting music coupled by visuals from mountains and sunsets to climbing ice glaciers and striding across the desert. Tilting head back, there was just no way but to get carried away from the first note of each track. Not forgetting Zac's insane gunning on the casino online drums along with Scott's gesticulations as the bass line gets more complex.
Sitting down was more than prodigious mid-set – gallant efforts from fans to get up and move prior to this remained ignored but not without prevail. Soon after it was like a domino effect. Once one started to get up and progress from the layman two-step, the rest began to join the bandwagon and before you could tell, there was already a makeshift dance floor in front of Tycho filled to the brim. Officials were flustered; all that pent up energy radiating from the crowd just couldn't be contained.
When the band remerged for their encore, beats from the band were lifted to an insatiable degree. This highlights Tycho's progression: how adding two likeminded band mates could heighten their sound tremendously, evolving from the "I made this in my garage" songs to masterpieces that spoke to many even without a single lyric. There was just absolutely no way that anyone in that venue could sit down for it. Complaints or not, It just felt right and in the end, it finally felt like the gig it was meant to be. (Photos : Adeline H)