Neon Lights Festival 2016: Rising above all expectation
Neon Lights Festival 2016: Rising above all expectation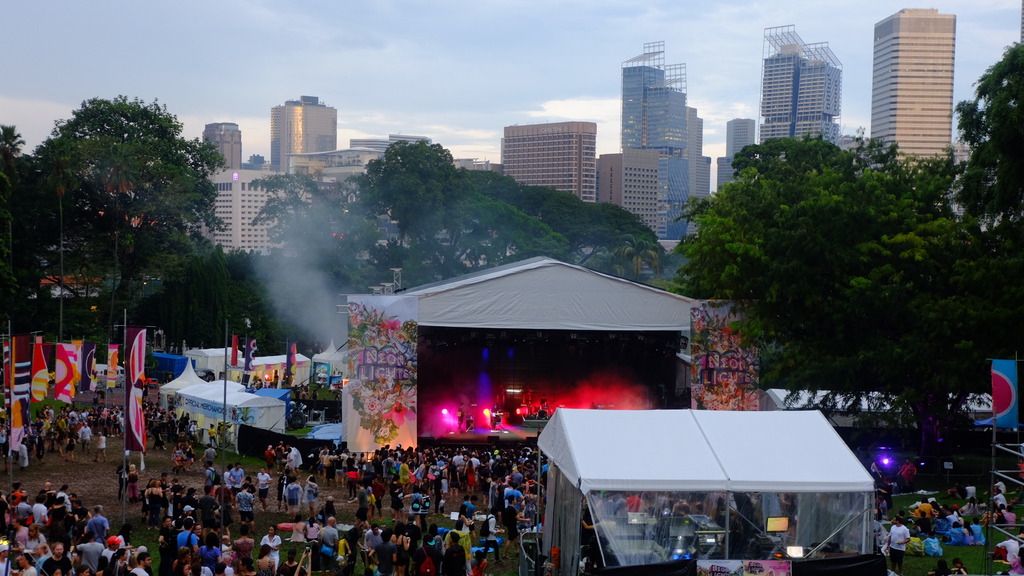 The last weekend of November 2016 (26-27) was a special couple of days in Singapore as people coming into Fort Canning Park because the day of Neon Lights Festival has finally arrived. People from inside and outside Singapore filled in areas of the park to celebrate arts in all form all weekend
 Day 1 of Neon Lights started out wet, really wet. It was already drizzling by the time the gate's open. Sea of people in bright colored ponchos entering the fully transformed Fort Canning Park. Neon Lights Fest team has perfectly transformed the park into an art lover paradise. With two main stages, Fort Green Stage and Fort Gate Stage, they're ready for the music to kick in!
While day 2 started out relatively dry, it ended up a lot muddier than day 1, heaven knows why. The excitement however was still as high as day 1, or maybe even higher. We never ran out of excitement on both days. But we do have some favorite moments that we still daydream about until now.
Lucy Rose
This soft spoken lady from England managed to keep everyone engaged with her sweet and easy listen numbers such as "Middle of the Bed", "Shiver", "Nebraska" and "Bikes" as her closing remarks. She made standing in the rain all worthwhile.
Shura
Being her first time in Asia, we say she did a fantastic job. Top notch numbers combined with her fantastic stagemenship made it one of the must seen set of the day. She played some of her hit numbers like "What's It Gonna Be?", "Indecision", and "Touch", pleasing the crowds.
Foals
Oh yes, Foals! The five piece band from Oxford finally came back to Singapore to headline Neon Lights Festival. The build up excitement minutes before the lads went up on stage was unbelievable. People coming in from all over Southeast Asian just to catch them perform live again after all these years. We can tell you that it was all worth the wait. When the first beat of "Snake Oil" erupted, so did literally everyone at the park.
 Their set, despite being moved three hours early from the headliner slot, could still get the best of the crowds energy. Song after song after song never left un-chanted. Their setlist was the perfect combination of all of their album. From their first record such as "Red Socks Pugie", "Olympic Airways", the classic "Two Step Twice" and they even treated us to an old classic "Cassius" since it's their second last show for the "What Went Down" album tour. Speaking of that brilliant record, bless them for playing some of their most powerful song yet, "Mountain at My Gates" and "What Went Down". "When I see a man I see a lion" never sounded so good.
Day 2:
Blood Orange
 The London born and raised R&B singer-song writer amazed everyone with his pitch perfect voice and groovy moves across the stage. A soulful voice backed by guitar playing skill that was out of this world, Dev Hynes really took that stage to a whole other level.
José Gonzáles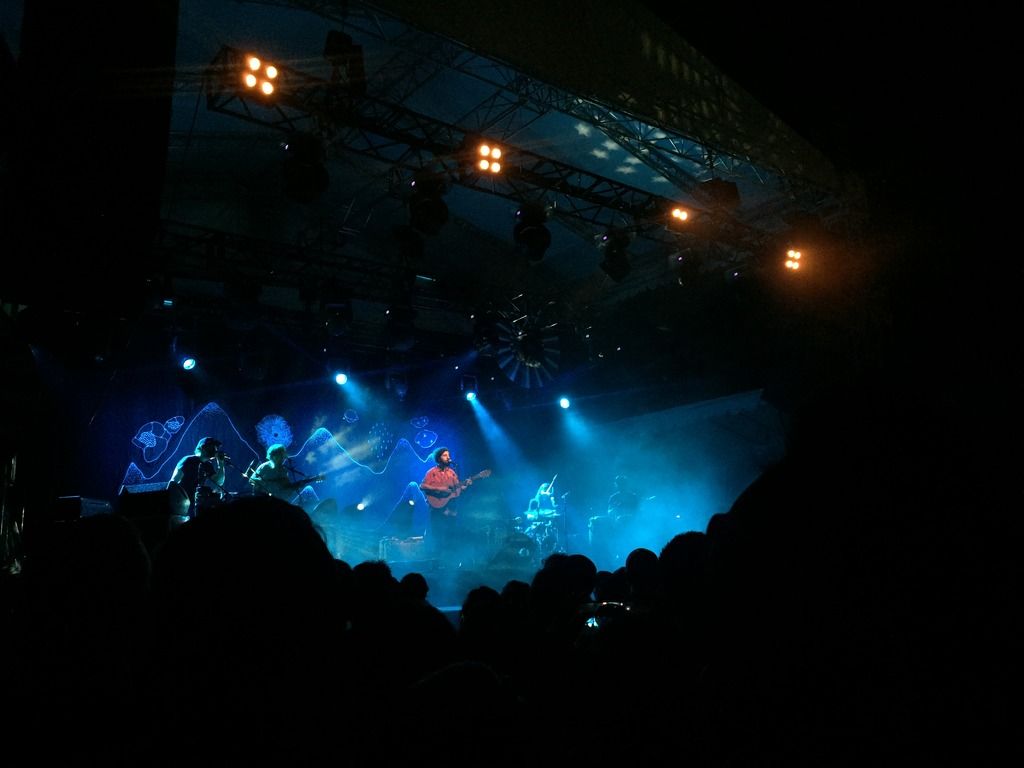 For everyone's in love and in need of a good holiday, José Gonzales set at Neon Lights would make you weep. His soft voice, acoustic sound, impeccable band, and pretty backdrops made it impossible for us not to quietly sob while singing "Heartbeats" under our breath.
Yuna
The Malaysian singer-song writer was a late addition to the line up, but the reaction was overwhelming! She took the main Fort Green Stage like a pro that she is. Looking and sounding flawless, she get the crowds to replace her duet partner Usher in "Crush". We're having a big crush on her till now.
Sigur Rós
What can we say about this Icelandic trio that hasn't been said before? If we could choose one word to describe Sigur Ros set, it would be hypnotizing. Indeed everything about their set baffled us in the greatest way possible. From their music, Jónsi's perfectly high pitched voice, to the mesmerizing backdrops, they left us in awe and in a shocked state even long after their set was over.
Although if we have to choose just one favorite Sigur Rós moment, it would have to be their live version of "Sæglópur". The way they carry out the whole song starting from the most whimsical sound to a hard rocking beat, you just simply have to be there to feel its power.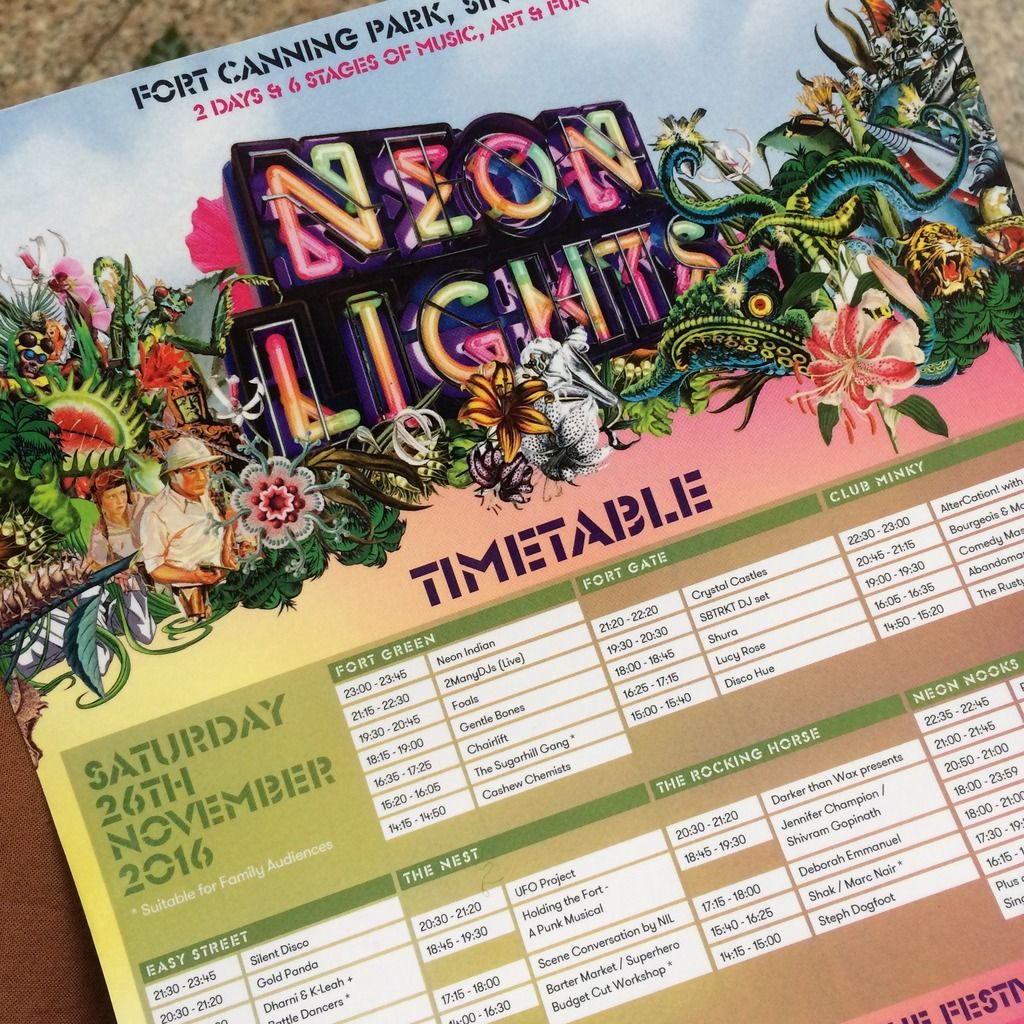 Neon Lights Festival 2016 has put Southeast Asian in the map of international music and art festivals. With top notch line up and art, Neon Lights has shown the world how we like to party.  They indeed have rise above all expectation, and we had a very high expectation. We can't wait to see what Neon Lights 2017 will bring for us! (Photo: Safitra A. Pranoto)